The claw clip hairstyles are now having their moment of resurgence. However, for those who do not know, let me inform you that this hairstyle came into vogue in the 1990s, for the first time. It has been a recurrent trend and has been a widely popular one. There are obvious reasons behind its growing popularity. However, if you wish to pinpoint any one major reason, then it is its versatility. Therefore, now as the trend has come back, there is nothing to be surprised about its return.
The past few years have seen the return of numerous fashion and clothing styles from the 90s. The claw clips are the newest additions to the list. In fact, there are some other throwback hairstyles which are marking a comeback. However, the claw clip is perhaps the biggest of the lot. In fact, on TikTok, Instagram and other social media platforms, you will see that this hairstyle is doing frequent rounds. Therefore, if you wish to know more about this trending hairstyle, then this article is the perfect stop for you. 
The Reason For Popularity
We already know that claw clips are highly versatile. This means that you can use it in various ways to style your hair in the way you wish. Moreover, these clips are very functional and effective. Yet, its functionality has not been achieved in lieu of its fashionability. Thus, it is a ready choice for anyone willing to add a nice twist to their look. 
If being versatile is a reason for its popularity, the claw clips are also widely varied. This means that you can get a large variety and styles of these clips. This variety in style makes it the perfect choice for all hair types and styles. Thus, its versatility is also greatly connected to its varied forms of availability. All these factors have combined to make claw clips really popular in today's fashion world.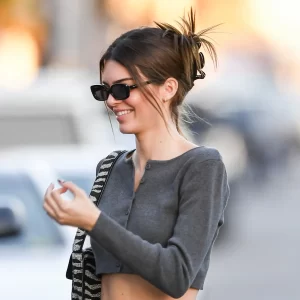 Best Claw Clip Hairstyles 
Here are some of the best hairstyles that you craft for yourself using claw clips. Here you will get to know various claw clip hairstyles step by step.
1. Mermaid Claw Clip Hairstyle
This is one of the most attractive claw clip hairstyles for long hair. Use a curling iron to create beachy waves on your long hair. Then add a gold claw clip on the top half of your hair. 
2. Piecey '90sClaw Clip Hairstyle
This hairstyle is suggested by Alex Brown, the owner of of Space by Alex Brown. He suggests that you should collect all your hair into your hands. Then create a vertical bun by twisting your hair in one direction. Complete the style by clipping a clip claw to secure your hair.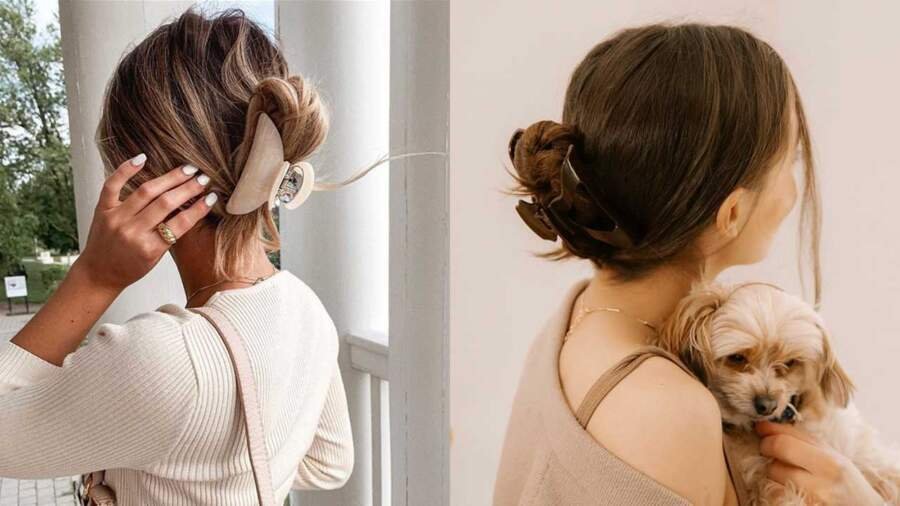 3. Double Clip Claw Clip Hairstyle
This is a great style, which makes your hair look like a tortoise shell. To craft this style use two claw clips to hold your hair in two separate buns. However, this is the style for curly hairs and requires using large claw clips. 
4. Messy Bun Claw Clip Hairstyle
First split your hair into two parts and create two half buns by twisting the tops of these sections. Add a clip claw individually under the half buns. Then to add a messy look, bring some strands of hair out here and there. Now you have crafted the look. 
FAQs
1. Are Claw Clips hairstyles trendy?
Yes! The styles are marking a strong comeback recently.
2. When did the style originate?
This hairstyle originated in the late 90s.
Also read: Simple Haircuts For Toddler Boys in 2021