These are the top 12 PlayStation 5 games you can play right now. The PS5 is faster and more powerful than the PS4 and PS4 Pro. Its DualSense Controller has cool features like haptic feedback and adaptive triggers that make games more exciting. Whether you're new to PlayStation or upgrading from a PS4, there are lots of amazing PS5 games to look forward to. PlayStation released many new games when the PS5 launched, and more are coming soon. The PS5 can also play most of the PS4 games, so you'll have a huge library to choose from. It's a great time to be a PlayStation gamer.
Demon's Souls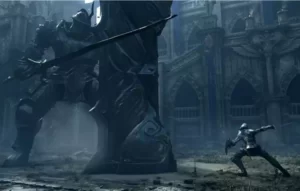 This upgraded version of a popular game from 2009 is at the top of our list of PS5 games. PlayStation Studios and BluePoint Games completely rebuilt this game to bring it's dark and brutal fantasy world to a new generation of gamers.
In Demon's Souls, you explore the kingdom of Boletaria, which was once prosperous but is now overrun by bloodthirsty demons and terrifying creatures. You can choose to fight alone in player-versus-player battles, defend against online invasions, or team up with others in multiplayer mode to fight the demons together. It's an intense and thrilling gaming experience!
Astro's Playroom
Astro's Playroom is a fantastic free game on PS5 that critics are calling one of the best bundled games ever. It's specifically designed to showcase the features of the PS5 console, especially the amazing DualSense controller and its adaptive triggers.
The game is filled with charming characters, magical moments, and funny scenes, making it enjoyable for the whole family. When you play as Astro, the main character, you can feel every action thanks to the DualSense's new vibration technology. Plus, Astro's Playroom is packed with hidden references and items that celebrate the history of PlayStation consoles. It's a delightful and nostalgic gaming experience.
Marvel's Spider Man: Miles Morales
Insomniac Games has done it again with Marvel's Spider-Man: Miles Morales, a sequel that surpasses the original PS4 game from 2018. You can buy it on its own with the Launch Edition or get the Ultimate Edition, which includes a PS5 upgrade of the original Marvel's Spider-Man.
After his father's passing, Miles meets Peter Parker, who becomes his mentor. When Miles is bitten by a genetically modified spider from Oscorp, he gains special powers and convinces Peter to train him. The game showcases the most realistic version of Marvel's Spider-Man yet, with incredible attention to detail in the Marvel's New York cityscape. It's an amazing adventure you won't want to miss.
The Pathless
The Pathless is available for both PS5 and PS4, with the same price. However, only the PS5 version offers the new DualSense Controller technology. If you have both consoles, you can buy both versions for the price of one.
In this game, you play as Hunter, an archer, and you team up with an eagle to lift a curse of darkness that has engulfed the world. You'll perform impressive acrobatics and accurate shots while moving at incredible speeds. The island's diverse environments, including forests, meadows, and tundras, hold hidden puzzles that you must solve to restore the world to its normal state. Get ready for an exciting adventure.
Sackboy: A Big Adventure
Sackboy, a beloved PlayStation character, is back in this new game from the LittleBigPlanet series. Available on both PS5 and PS4, this 3D platform adventure offers an immersive experience like never before.
In Sackboy: A Big Adventure, the evil Vex captures Sackboy's friends and forces them to build his Topsy Turver. As Sackboy, you must explore mountains, jungles, underwater realms, and space colonies to defeat Vex and save your friends. You can play alone or team up with friends in an online multiplayer game using PS Plus.
Assassin's Creed: Valhalla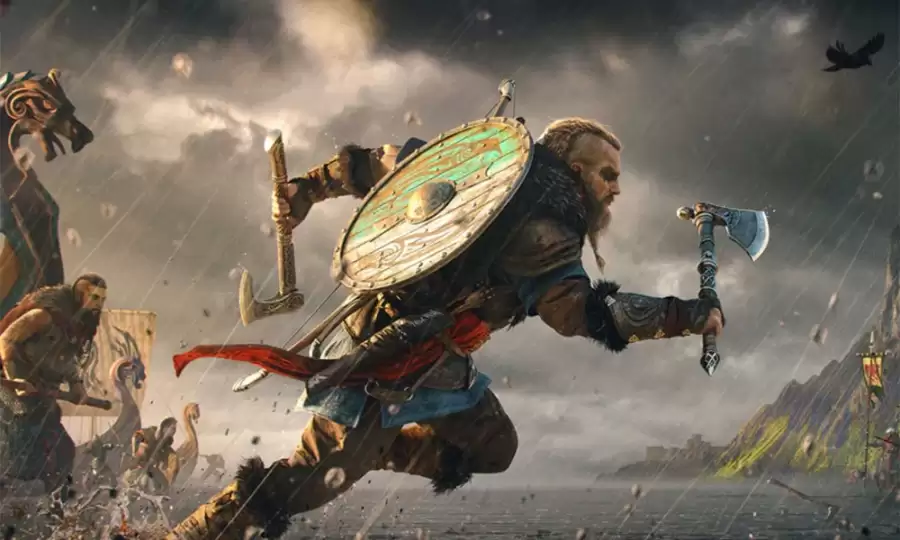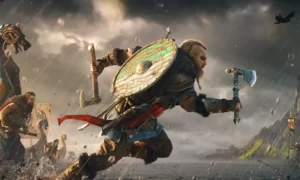 Ubisoft has brought back the historical action-adventure series with a new game set during the Viking invasion of Britain. The Ultimate Edition includes a PS5 season pass and a bonus mission called The Legend of Beowulf.
In Assassin's Creed: Valhalla, you play as Eivor, a Viking raider who fights with axes, swords, and shields. You become involved in the ongoing conflict between the Brotherhood of Assassins and the Templar Order. From the shores of Norway to epic raids on the English coast, your choices in alliances, combat, dialogue, and gear will determine your path to glory. Get ready for an exciting Viking adventure. Also, it is one of the best games out there. 
Bugsnax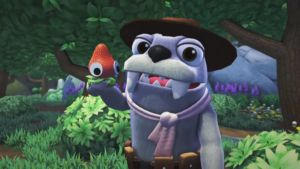 Bugsnax, developed by Young Horses, is a fun and original first-person adventure game. Players embark on a journey across Snaktooth Island to find over 100 different Bugsnax species.
In the game, you explore the various environments of Snaktooth Island to reunite the residents of Snaxburg. You can feed your newfound friends with Bugsnax to transform their appearances and make them unique. By following clues, you uncover the secrets of Snaktooth Island. It's an exciting and light-hearted adventure that will keep you entertained. Also, the story has a rather interesting premise. 
Call of Duty: Black Ops Cold War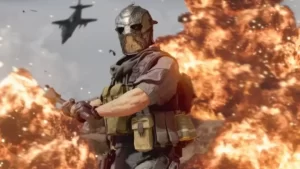 Call of Duty: Black Ops Cold War is the 18th game in the series and immerses players in the historical setting of the early 1980s. In this action-packed game, your mission is to uncover a global conspiracy led by a mysterious figure intent on changing history and destabilizing the world.
The game offers dedicated Warzone Season Bundles, including Season One. This season introduces exciting multiplayer maps like The Pines shopping mall and a festive Nuketown '84 Holiday map. Players can access new free weapons such as the fast-firing Mac 10 SMG and versatile Groza Assault Rifle. Additionally, Gunfight Mode presents intense 2v2 battles across four new maps. Get ready for thrilling action and intense battles!
Godfall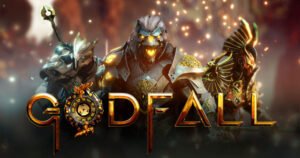 Godfall makes it to our list as the top new looter-shooter PS5 game in 2021, although reviews have been mixed. This fantasy action role-playing game offers thrilling missions where defeating armies grants you valuable loot.
The great thing about Godfall is that you can enjoy it solo or team up with two other players. The game is designed for cooperative play, featuring bosses and enemies with special abilities to challenge multiple players attacking from various directions. Prepare for an immersive adventure and gather your friends for epic battles and exciting rewards!
NBA 2K21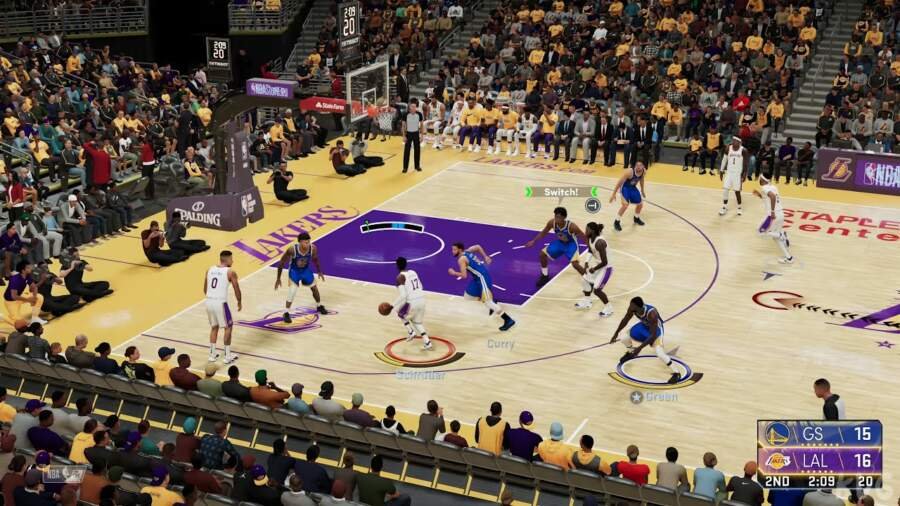 The NBA 2K series continues to impress with its realistic gameplay and graphics. The next-gen version of NBA 2K21 honors the late Kobe Bryant, offering a special 'Mamba Forever' edition with bonus tokens, packs, cards, and a digital collection dedicated to the Lakers legend.
Experience the thrill of basketball like never before with improved graphics, engaging gameplay, and exciting online features. NBA 2K21 brings you closer to the action, allowing you to compete and connect with the community. With a variety of game modes to choose from, get ready to immerse yourself in the world of basketball and showcase your skills.
God of War
This is one of the best games in the world. God of War is a remake of the classic franchise by Santa Monica. Also, it involves the return of our favorite warrior, Kratos. Kratos is far older now and has a son named Atreus. Moreover, he lives in a Norse mythology inspired world. There are tons of brutal fights, shocking revelations and beautiful voice acting that make God of War a delight to play. You can get your copy of the game right now. 
Bloodborne
In the city of Yharnam, a mysterious stranger awakens to find himself surrounded by ghastly monsters and his memories gone. Bloodborne is for fans of extremely difficult fighting games. People who like nightmarish challenges. You can get this game right now and start playing. Bloodborne is quite hard, we warn you. So take adequate preparation. It is one of the toughest PS5 games ever. 
Also read: The Top 10 Weirdest Home Security Cam Catches Ever