The fresh vibrancy of the summer makes every go delirious with delight. However, it's also the time to tune in on Hulu and watch the best summer movies on Hulu, the US-exclusive streaming service. If you are a subscriber of Hulu, then you will get a lot of cool and exciting films to watch this summer. 
So, as we know, Summer is all about excitement. It's a time of the year when we can finally go to the beach, relax, and have a wonderful time with our friends and family. Moreover, it's also a time when people can watch lots of amazing films. 
According to the reports, Hulu has some of the best titles to offer for this summer. If you are as excited as we are about this year's summer, then you are at the right place. So, we will take a dive into the memorable summer and see what sort of films can be watched. 
Here Are The Best Summer Titles To Enjoy On Hulu
If it's that time of the year, then we know how to celebrate. Summer just makes everything brilliant and better. In fact, the particular word Summer just instantly evokes the memories of ice cream, the beach, sunbathing, and of course, vacation with friends. 
The infectious excitement of summer cannot be compared to anything, except, of course, another delightful time of the year, Christmas. In any case, there are a lot of cool stuff to do in the summer, and one of them is watching Summer movies on Hulu. So, without further ado, it's time to check out the best summer titles. 
1. Call Me By Your Name
The first Summer movie on this list is Call Me By Your Name. So, it's a 2017 film that's still quite popular, even now in 2023. Cinematographer Soyombhu Mukdeeprom's incredible efforts at providing stunning visuals on this memorable film. It's a summer delight because it vivifies real-life locations in a pretty unique and dazzling style. 
So, Call Me By Your Name, which is a romance drama, follows a beautiful love story. Released in 2017, this film stars Timothee Chalamet, Armie Hammer, and Michael Stuhlbarg. Moreover, it's also a very sensual love story that throws light upon the feelings bubbling inside of 17-year-old Elio Perlman, as he falls in love for the very first time in his life. He develops an immense passion for Oliver, a 24-year-old person. 
So, it's worth noting that this film is actually a film adaptation of a bestselling novel of the same name. Not only does this film capture innocence, but also the themes of unpredictable love, and intellectualism. The romance between two young men was vividly portrayed in this sensual film. 
2. Roman Holiday 
Let's take you back to 1953, when things were a bit more simple, and romance had a certain feel to it. So, this film features an incredible cast of actors, including Gregory Peck, Audrey Hepburn, Eddie Albert, and more. So, there's no denying the fact that every actor in this film has done incredibly well. Thanks to their wonderful acting, this feature film received a lot of nominations as well, including the Academy Awards. 
So, this film actually centers on Crown Princess Ann, who had a difficult life because of strict rules. She tours European cities and promotes goodwill and trade relations for her country. So, one day, she decides to secretly witness the common city life. However, an expatriate reporter named Joe Bradley spots her and takes her home after he found her lying on a stone bench. So, upon learning the real identity of the princess, Joe decides to get an interview and photographs of her. Along the way, he also falls in love with the princess. 
3. Midsommar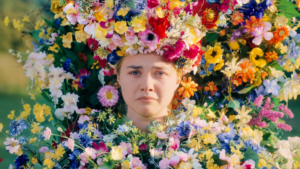 Released in the year 2019, Midsommar is another amazing film to watch on a fine Summer holiday. If you are looking for Summer movies on Hulu, then this should definitely be on your list to watch. According to the reports, this film actually brings out the sharp acting of the actors, and it keeps the audience glued to the screen. Needless to say, Midsommar, as a motion picture has managed a pretty good record in the box office. 
So, it focuses on the young US couple Dani and Christian, and their relationship. Apart from that, this film also deals with many unique issues as well. So, the duo finds their relationship hitting rock bottom. Only the family tragedies seem to hold their relationship. So, one day, Christian invites Dani to join him on a trip to a Swedish village that's celebrating the Midsummer festival. So, for those of you who don't know, the Midsummer event is one of the staple events of Summer. That's why, Midsommar is one of the best movies that you can watch this summer. 
4. The Goonies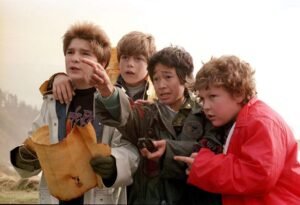 Next on our list of the best Summer movies on Hulu, we have Goones. So, according to the reports, it's also a very successful movie to watch on a fine summer morning. Under the direction of Richard Donner, The Goonies offer an amazing story. Moreover, it's also worth noting that the cast members of this film include, Sean Astin, Jeff Cohen, Josh Brolin, and more. 
Furthermore, this film also focuses on a group of misfits who call themselves The Goonies. So, together, they decide to meet on one final weekend together, because they were faced with the foreclosure of their home to a country club. The Goonies rummage through the attic to find an old treasure map that leads them to a pirate. Overall, it has a summer vibe to it.
5. Moonrise Kingdom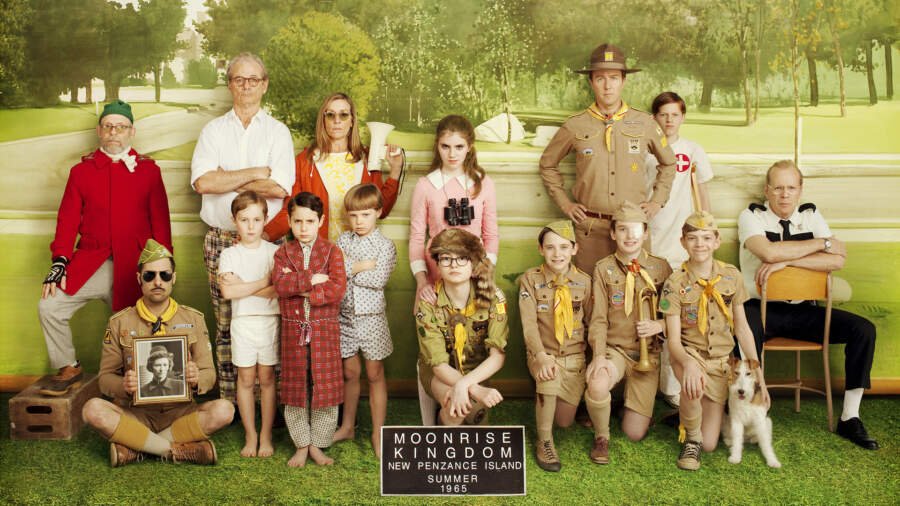 Last but not least, Moonrise Kingdom is also available on Hulu. If you want to stream a wholesome movie that takes Summer as one of its tropes, then Moonrise Kingdom is the perfect movie to watch. Moreover, Wes Anderson and Roman Coppola worked on the screenplay of this amusing yet engaging film. So, people can also watch this comedy-drama on a fine summer night. 
Conclusion
Well, these were some of the best summer movies on Hulu. There are other titles available on this US-exclusive streaming service, apart from the ones we mentioned.
Also read: Top 10 Most Popular French Singers