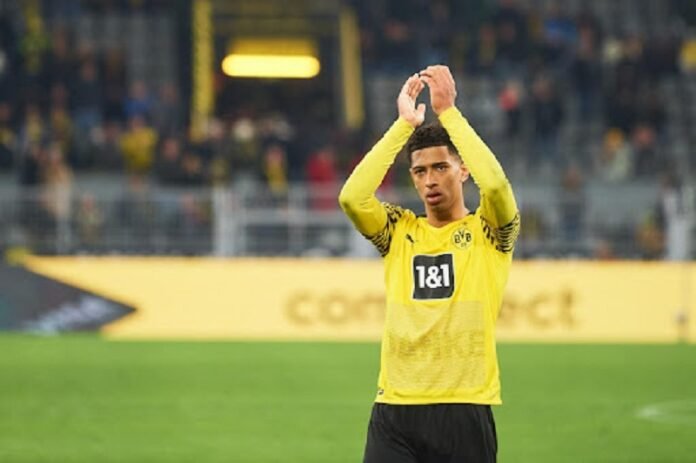 Throughout most of this season, it looked as if Jude Bellingham would end up a Liverpool player as soon as the summer transfer window opened, however, it looks as if the England international will now join reigning European champions Real Madrid, believed to be well over £100 million. 
Bellingham, still yet to celebrate his 20th birthday, has been branded as the next elite talent in English football when he burst onto the scene in the Bundesliga, arriving from Birmingham City where he was a regular at just 16 years old. And while it looks like his time at the Westfalen Stadion has come to an end, many expected him to swap the North Rhine for Merseyside. 
Jurgen Klopp is in desperate need of a new midfield and with Jordan Henderson constantly tapping Bellingham up, it looked like the move was inevitable. A marquee action that could take Liverpool back to their former levels, whilst looking more favourable when placing a bet on football games. However, the Reds have suffered a poor season and while at the time of writing it isn't mathematically impossible to finish in the top-four, it's unlikely they can use Champions League football to attract Bellingham to Anfield. 
That leaves Madrid as the number one target for the midfielder, and the move certainly makes sense despite the quality of players already in that position. Bellingham would certainly feel like another Galactico addition. The versatility of Eduardo Camavinga and Federico Valverde mean they can operate as both left-back and winger respectively, whilst Toni Kroos and Luka Modric are getting older and Bellingham can work as a long-term successor for either of the pair, who have nine Champions League medals between them. 
The experience Bellingham will gain at that age is invaluable, having been a regular at Dortmund for years, and current manager Edin Terzic believed that establishing himself in Germany was a much more successful route than joining a Premier League side back when he left Birmingham. "With all the respect for Jude and his performances we have been answering this question since he joined," he said. "When he joined us there was interest from many Premier League clubs but he still chose us.
"He chose to join us because he knows this can be the perfect step for him and I think we've proven it both ways. He's helping us a lot but I also think that we as a club on that stage are helping him and his career as well. 
 "We're really happy and delighted that he is part of our team, he's one of our leaders at the age of 19, he stepped through to the English national team as a player of BVB and this is something we're really happy with."
At Madrid Bellingham will play with much more expectation. The first Englishman to play for Los Blancos in over 15 years, you only need to look at the lukewarm reception Gareth Bale got throughout his tenure in the Spanish capital, despite the Welshman almost single-handily carrying his side to trophies. 
Bellingham won't ever receive the same level of love at Madrid as he would at Dortmund or Liverpool, but playing for Madrid is almost guaranteeing silverware. He'd join an experienced camp as a youthful exuberant ball carrier, being able to slot right into a side that has a wealth of winner's medals already, and his style is perfectly suited for La Liga. 
It will be interesting to see what the future holds for Bellingham. He has a staggering number of first-team appearances under his belt for a player his age and his experience belies his years as a professional. The world is his oyster — it's just down to him to make the correct decisions when choosing his next move.
Read Also: Men's Crop Top: A History of Wackiness That You Should Know