These are the top 10 video game stores in the world. Being a gamer has become much easier thanks to high-speed internet. In the past, you had to go to the mall and deal with traffic to buy video games. But now, with faster internet and many online stores, you can find and download the best games in just a few minutes. If you're looking for cheap video games online, there are plenty of great websites available. You just need to know where to look. If you have a specific game in mind, it's a good idea to compare prices from different distributors.
1. Steam
Since its establishment in 2002, Steam has remained the top choice for PC users to buy affordable video games online. Steam is the largest digital platform for PC gamers, offering over 34,000 games and attracting 95 million monthly active users as of 2019. In short, if a PC video game exists, you'll find it on Steam. Dedicated Steam users can earn Steam Points, which can be used to purchase inexpensive video games, personalize their Steam Community avatar, or give recognition to other community members. Also, Steam is one of the best sites to purchase games. 
2. Epic Games Store
The Epic Games Store is an online store for Windows and MacOS games managed by Epic Games. It offers a variety of games developed by Epic Games themselves, like Fortnite, Battle Breakers, and Shadow Complex, along with many third-party titles. Also, it is extremely diverse when it comes to games. 
Although it doesn't have as many games as other stores, the Epic Games Store has several exclusive titles, including the famous Fortnite and the latest installment of The Walking Dead series. If you're looking for something specific that you can't find elsewhere, it's worth checking out the Epic Games Store.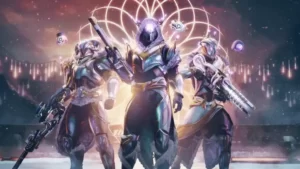 3. GOG
GOG, formerly known as Good 'Ol Games, is a major distributor of DRM-free games. When you buy games from GOG, you fully own them and don't need to use their client to play them.
One great thing about GOG is that they offer huge discounts on games that were released just a month or two ago. You can visit their homepage and find amazing discounts ranging from 20% to 90% off on recent releases. Also, GOG offers you some of the most exclusive deals in gaming history. 
4. Humble Bundle
Humble Bundle began by offering bundles of games at a price chosen by the buyer, with some of the money going to charity and the rest shared among game developers. Also, selling games with a charitable view attached is one of the best things ever. 
Nowadays, they also have a store where you can buy games individually, alongside their popular bundles. Subscribers to Humble Choice receive a monthly collection of curated PC games, unlimited downloads of many DRM-free games, and a 20% discount on thousands of games in the Humble store. Honestly, this sounds like a very good deal.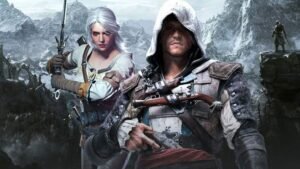 5. Xbox Live
Xbox Live is where you can buy games for your Xbox console and PC. It has three tiers: a free tier to buy games individually, Xbox Live Gold subscription for multiplayer gaming, community access, and game discounts, and Xbox Game Pass for PC, which offers all of the above plus over 100 amazing Xbox games for Windows. Now you may be a PC gamer. But that does not mean you cannot appreciate Xbox for this innovative venture. And if you own a Xbox, you will love the Xbox live a lot for the variety it offers. Great, really. 
6. Origin
Origin started as a digital download marketplace, similar to Steam and GOG. EA later acquired it and transformed it into their official digital store. Now, Origin is the exclusive platform for purchasing and downloading EA games without needing a physical copy.
If you want to download games from popular EA series like The Sims, Star Wars, FIFA, Madden NFL, and NBA Live, you can find them on Origin. Now, Origin is something that sounds too good to be true. But you have to taste the fruit to know how sweet it tastes. Also, try it out and see if it holds up to your expectations.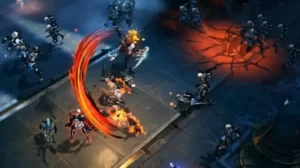 7. Itch.Io
itch.io is a marketplace where independent video games can be hosted, sold, or downloaded. If you create games, you have the freedom to set your own prices and customize your game pages. As a buyer, you have access to a diverse collection of unique and independent games across various categories.
Itch.io offers both paid and free content, making it an excellent platform to discover new and different types of PC games that cater to your interests. Also, it is one of the best platforms to purchase games. What more do you need? A place to bargain your own preferred price. 
8. CheapShark
CheapShark is a website that compares prices from various digital download marketplaces like Steam and GOG. It shows you the best deals from these stores on its homepage, allowing you to easily compare prices side by side. You can click on any store to see and sort all the deals based on price, savings, user ratings, and release date.
If you're looking for great discounts on games, CheapShark is a convenient place to find bargain prices on titles you're interested in. Also, it is quite cheap if you look at the rates. 
9. Green Man Gaming
Green Man Gaming is a popular website where you can buy and download thousands of games from different publishers. You can also link your Steam account to access and play games through the Steam platform. Green Man Gaming often offers fantastic discounts on games that you can find on Steam, so it's a good idea to check the prices on Green Man Gaming before checking the Steam store. This way, you might be able to get the same game at a lower price. Also, you can choose whatever deal works the best for you. 
10. Fanatical 
Fanatical is a website where you can buy and download games, and it allows you to connect your Steam account. Just like Green Man Gaming, it's a good idea to check out Fanatical for amazing deals on Steam games before buying them directly from the Steam store. Fanatical used to be called Bundle Stars, and it still offers bundles of games for sale. It's also a great place to find downloadable content to enhance the games you already have on your PC or Mac. So, give Fanatical a look to save money and find exciting add-ons for your games! That's what we call a price-clinching deal. 
Things to Keep in Mind
When buying games online, it's important to choose a store that is trustworthy and sells real games. You can check reviews and ratings to see if the store is reliable. Also, make sure the store offers secure payment options like credit cards or PayPal. Look for the padlock icon in the address bar to make sure the website is secure and your payment information will be safe. By choosing a reputable store and using secure payment methods, you can have peace of mind when purchasing games online.
Before buying a game, make sure it will work on your device by checking the system requirements. Read reviews and ratings to learn more about the game before making a decision. Be careful with deals that seem too good to be true, as they could be fake or illegal copies. Always be careful while surfing the net, especially when you are purchasing games. More often than not, many sites can lure you into launching phishing attacks. These are some of the nastiest fiends on the Internet. So always be careful and prevent your computer from getting compromised. It will be better for you. 
Also read: How to Find the Best Local SEO Company to Work with in 2022