If you are a lover of drama shows, then Sweet Magnolias is the perfect recipe for you. Not only that but if you cast a glance at the Sweet Magnolias cast, then you cannot argue that the show has one of the best casts. Starring Joanna Garcia Swisher and Jamie Lynn Spears, we can tell you that Sweet Magnolias is an excellent drama on Netflix. So, the sources tell us that the directors have also wrapped up shooting for the third season. Hence, we might hear about a release date for the 3rd season sooner than later. 
At the moment, Sweet Magnolias has two seasons. Of course, if you are new to this series, you should check out the show as soon as possible. Otherwise, you don't want to get bombarded by spoilers. 
In this article, we shall talk about Sweet Magnolias cast season 2, the change of cast, and other facts. Not only that, but we will also give you a short synopsis of what the show is actually about. Furthermore, we shall also talk about a possible release date for the third season. So, without further ado, it's time to go through this article and discover all the details about Sweet Magnolias. 
An Overview On Sweet Magnolias: Short Synopsis
Well, before we provide you with the Sweet Magnolias cast list, let's talk about this show. If you are looking for a small-town series to binge, try out this Netflix show. So, before you read this article further, let us tell you that the show is actually based on a book series. 
Yes, it's based on the popular book series by the celebrated author, Sherryl Wood. In the first book, Stealing Home, we see the main character, Maddie Townsend. Basically, the directors have made a US romantic drama based on the Sherryl Wood books. If we provide you with a summary of the show, then it can spoil the show big time. 
Hence, let's just say, the show focuses on the three South Carolina women who are the best friends since childhood. The three best friends shepherd each other through the complexities and intricacies of romance, career, and family. Each episode are around 43-44 minutes long. 
Sweet Magnolias Cast: Season 1 & Season 2
If you want to know about Sweet Magnolias cast season 1 and 2, then you are at the right place. As we mentioned earlier, Sweet Magnolias is a very famous Netflix series that focuses on the lives of three best friends and their relationships. Talking about the cast, we have JoAnna Garcia as Maddie Townsend, the main lead in the show. We also have Jamie Lynn Spears as Noreen Fitzgibbons, a young nurse. 
Moreover, we also have Brooke Elliot playing the role of Dana Sue Sullivan in this romance drama. Of course, we should also talk about Heather Headley, whose portrayal of Helen Decatur in the show makes us appreciate her acting. Furthermore, the show also stars Chris Klein as Bill Townsend, Justin Bruening as Cal Maddox, Carson Rowland as Tyler Townsend, and Dion Johnstone as Erik Whitley.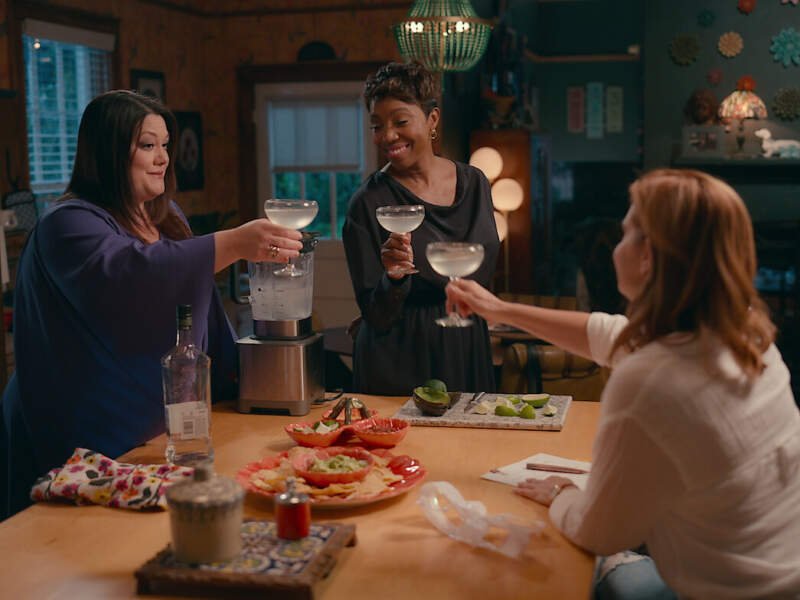 Release Date Of Sweet Magnolias Season 3
The fans of the show are waiting eagerly for the third season of the show, Sweet Magnolias. Of course, waiting for a show means talking about other things, such as, whether we would see Sweet Magnolias cast change for the 3rd season, or if we will see the same faces. It seems that we won't be seeing any change in the cast. On the contrary, we might see more characters in the next season. 
If you want to know about the release date, then let us tell you that there's no official info about the release date of the third season of Sweet Magnolias yet. However, the production has already been completed, and it takes around 6-9 months to finish post-production. Hence, we may expect the 3rd season in Spring 2023. 
FAQs
1. What Is Sweet Magnolias? 
Sweet Magnolias is a romantic drama on Netflix based on Sheryll Wood's books. 
2. What Is Sweet Magnolias Cast?
Sweet Magnolias show has a huge cast list, including JoAnna Garcia as Maddie Townsend. 
3. What Will Sweet Magnolias Season 3 Release?
Apparently, the show's third season may release in Spring 2023. 
Also read: Yolanda Saldivar: All You Need To Know About Selena's Murderer