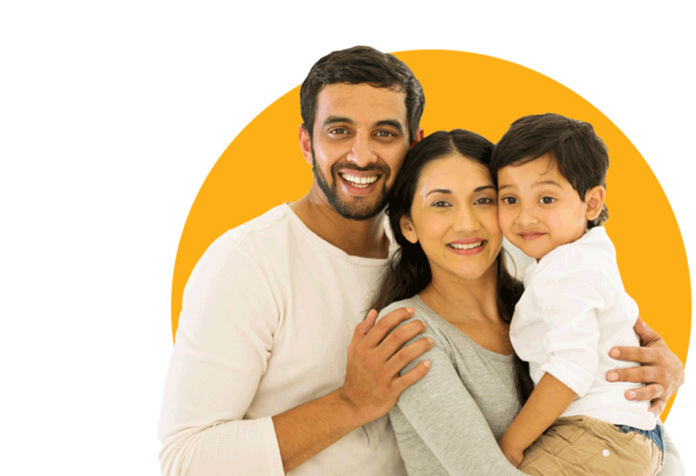 Health uncertainties have arisen unexpectedly, and family health plans provide a comforting safety net, offering financial protection and access to quality healthcare services. The importance of a family health insurance plan cannot be overstated, as it plays a pivotal role in safeguarding the family's well-being. 
But as life unfolds and circumstances change, the insurance coverage's adequacy and relevance evolve. This is precisely where the significance of timely re-evaluation comes into play. This article will discuss the meaning of family healthcare insurance and the importance of re-evaluating one's family healthcare insurance plans. So let's get started
What is Family Health Insurance?
Family Health Insurance is a form of healthcare insurance policy that covers an individual's and their family member's medical bills. This coverage covers all insured members with a single premium payment. The policyholder might include their spouse, children, and dependant parents in the healthcare insurance plans for a family.
How Does a Family Healthcare Insurance Work? 
Family healthcare insurance offers medical expense coverage for all family members listed in the policy. Generally, a family remits a monthly premium to the insurance company, and in exchange, the insurance scheme takes care of a part of their healthcare expenses.
This protection typically encompasses visits to the doctor, hospital admissions, prescription drugs, and preventive healthcare services. The best mediclaim policy for family may require deductibles, copayments, and coinsurance to be paid out-of-pocket.
When a medical expense arises, the insurance firm typically pays a portion of the cost directly to the healthcare provider. This makes healthcare more cost-effective and accessible for the entire family. 
What are the Benefits of Family Healthcare Insurance?
Family healthcare insurance offers a range of benefits. Some of the benefits are:
1. Protection for the Entire Family
Family health insurance policies include the policyholder, spouse, dependent children, and even parents, providing a comprehensive insurance option. 
2. Affordable Premiums
Family medical insurance plans offer lower rates than individual policies, making them more affordable and cost-effective. 
3. High Coverage
When a suitable amount insured level is chosen, each family member can access the whole sum insured if they fall ill, assuring considerable coverage. 
4. Easy Member Additions
Family floater plans make it easier to add additional members, such as babies, during the policy term, subject to terms and restrictions of the mediclaim policy for the family.
6 Reasons to Timely Re-evaluate Your Family Healthcare Insurance
Regularly re-evaluating the healthcare insurance plans for your family is a prudent practice to ensure that it continues to meet the family's evolving needs and provides adequate coverage. Some of the reasons to make timely assessments are:
1. Change in Family Size
Major life events like marriage or a child's birth necessitate re-evaluating one's healthcare insurance plan. One might need to include their spouse or newborn in the coverage.
2. Inadequate Coverage
If one feels their existing plan is not providing sufficient coverage, it's time for a re-evaluation. This could be due to limited network hospitals or insufficient coverage amount.
3. Rising Healthcare Costs
With inflation, healthcare expenses are skyrocketing. An individual's current coverage might not cover these increased costs, so it is important to re-evaluate the plan.
4. Change in Health Status
If there's a significant change in the health status of any family member, one might need to adjust their coverage accordingly.
5. Availability of Better Plans
The insurance market is dynamic, with new and potentially better plans regularly introduced. Re-evaluating allows one to compare their current plan with these new options.
6. Policy Renewal
Before renewing one's policy, it's advisable to re-evaluate it to understand if it worked well for them during the last policy year and if they need to make some additions or changes.
Conclusion
Regularly reassessing one's plan helps them adjust to their family's health conditions, lifestyle, and financial situation modifications. Neglecting to review their plan periodically could lead to unexpected medical expenses and coverage shortfalls.
Don't wait for a crisis; take proactive steps to safeguard your family's well-being. For the best family healthcare insurance, consider Niva Bupa best health insurance plan . Niva Bupa offers a comprehensive suite of services to provide peace of mind and protection for their policyholders and their family's health. 
Their commitment to customer satisfaction, extensive network of healthcare providers, and dedication to proactive health and wellness make them a reliable choice for individuals and families seeking quality health plan coverage. 
Must Read: The High-Paying Find Full-Tim Nanny Jobs Near Me For Qualified Nannies