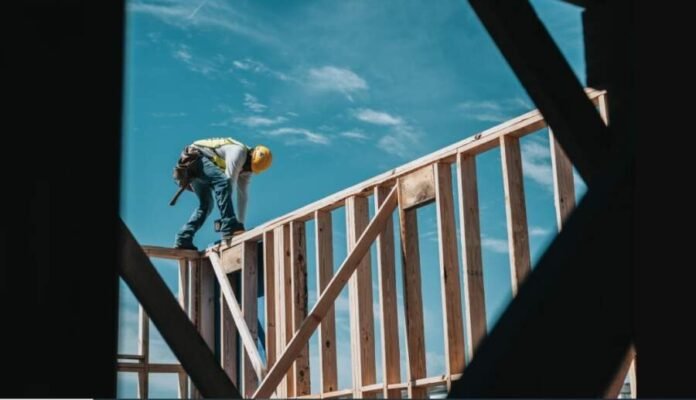 Are you a construction company owner who has recently understood the complexities of running such a business? Do you want to protect your organization's assets, especially your contractors? Would you like to choose the best risk management option in the construction industry? 
In any case, you'll need general liability insurance customized for contractors. This policy safeguards building professionals and contractors from claims incurred due to construction errors. Examples include mistakes made by architects, contractors, engineers, and designers. 
Ideally, these can lead to bodily injuries and harm to someone else's property. Industry leaders believe these occur due to negligence, damaged equipment, faulty workmanship, etc. 
Would you like to know how liability insurance can ensure contractor safety? In this blog, we'll discuss three ways your general liability insurance expertise can do that.
#1. Covers Costs Arising From Third-Party Injuries and Damages
Companies like Commodore Insurance believe that construction accidents can happen, irrespective of how good your business operations are. In 2021, the industry witnessed 46.2% of injuries caused by fatal slips, falls, and trips. Similarly, researchers have found a 5.9% increase in construction-related accidents. 
It proves that general liability insurance for contractors is crucial in this unpredictable industry. With it, your business and its contractors will have comprehensive coverage that offers financial stability when accidents occur. It protects your company and employees from spending thousands of dollars on legal and medical expenses. 
For instance, your construction site could be responsible for third-party bodily injuries and property damage. Let's say a passerby or your employee got hurt because of your operations or unintentionally caused harm to third-party property. If you don't have insurance, you'd be forced to personally pay the claims, medical bills, replacements, and legal expenses. 
However, with general liability insurance, you can get coverage for these without hurting your company's funds or your contractor's reputation. It also covers any legal costs incurred due to personal injuries to your company, like slander, defamation, etc.
According to Commodore Insurance Services, you should consider customization options, client testimonials, compatibility, and credibility when choosing an insurance provider. They believe that all contractors and construction business owners should safeguard their livelihoods with the help of a general liability policy. 
#2. Acts as a Protective Shield From Legal Costs
Your company and contractors will be held liable if anyone is hurt or anything gets damaged during your construction operation. Suffering from these will compel the victims to seek compensation through legal means. As a result, your business might face professional negligence or personal injury lawsuits. 
You can expect to pay thousands of dollars in litigation claims if you don't have in-house counsel. According to Forbes, the legal costs might exceed USD 75,000, depending on the type of case and the judge's verdict. 
Thankfully, a general liability insurance policy will cover various legal costs, making it easy for you. It's like having a legal team ready to offer assistance after your construction company faces a lawsuit. In such an event, the insurance provider will step in and cover the costs associated with legal defense, like court costs, lawyer fees, etc. 
Moreover, general liability covers wrongful death lawsuits occurring due to on-site incidents. Work-related deaths in the construction industry rose from 781 in 2011 to 1,015 in 2021. During such situations, you need insurance coverage to provide aid to the families.
In some cases, the accusations against your company and contractors might lack merit, making the lawsuit unnecessary. Hence, the support received from general liability policies can be invaluable to your organization's financial future. With it, you won't feel burdened with defending your business's reputation. Instead, you'll have peace of mind, allowing you to focus on administrative duties without worrying about legal issues. 
#3. Provides Coverage Beyond Fundamental Components
Unlike other insurance policies for the construction industry, general liability goes beyond the basic coverages like legal and medical expenses. Therefore, your company and contractors will be safe from any unforeseeable risks they encounter. 
For example, you can opt for coverage for your completed construction operations. This way, you can address any claims that arise once the project is completed. 
Other than that, you can choose a policy that covers third-party errors. For example, if you hire subcontractors for tasks, this policy will protect you from legal issues arising from their work. As a result, it will help you avoid legal entanglements when collaborating on a project.
However, all these will be futile if you don't consider the policy limits. You need to check with various insurance providers to compare the limits they provide. This way, you can choose one that aligns with your business's potential risks. 
Remember to not go too high or too low when setting the limits. Otherwise, it'll affect the upfront costs or deductibles while influencing the monthly premiums. On average, small businesses pay an annual fee of USD 500 for general liability insurance.
The Bottom Line
The American construction industry is thriving. In 2022, the market surpassed USD 3 trillion in revenue. On average, there are 3,919,352 operational construction businesses, resulting in a 4.2% increase since 2021. 
Even then, the industry has its risks and challenges. For instance, there can be unprecedented delays, workplace injuries, labor issues, etc. As a result, it can lead to expensive legal claims that could drain your company's finances. 
That's why you should be willing to invest in risk management solutions like general liability insurance. These policies let you build a robust foundation for your business's success. Only then can contractors like you stay afloat in the competitive construction industry.
Read Also: Coverage Options for Business Insurance in Massachusetts