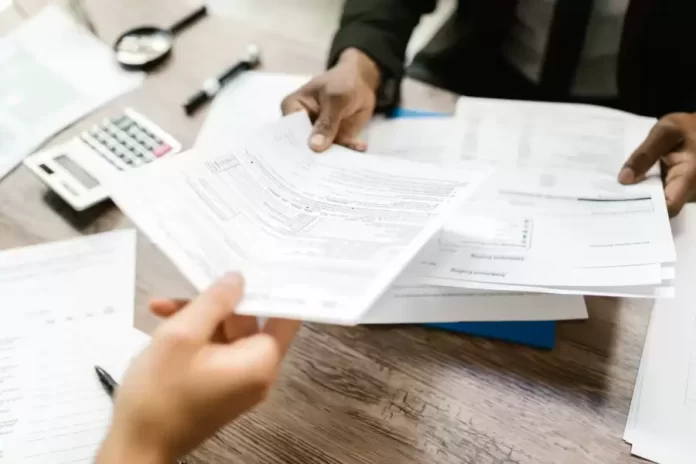 In today's cut-throat world, running a business is no piece of cake. From securing funds to navigating financial stability, business owners have to take care of a lot of things. As a result, they often forget about risk management. 
About 90% of all businesses are sued at some point in their lifespan. Recent research reveals that an estimated 36% to 53% of small businesses face lawsuits every year. Liability suits cost anywhere between $54,000 and $91,000. 
Have you ever thought about how you would pay such a whopping amount while being on a shoestring budget? Of course, it's beyond the means of not only you but all business owners. That is why insurance is a must-have for your business. 
Given that the market is flooded with an overwhelming number of options, deciding the type of insurance policy you should go for is challenging. To help you out, we've discussed the most important ones in this guide. 
#1 Professional Liability Insurance
Did you know that your business could lose millions if someone files a professional liability claim against your firm due to errors or negligence? Not only will you lose money, but professional liability claims will also damage the reputation of your business. 
Following reputational damage, 86% of risk managers predicted that a reduced customer base and loss of income would affect their business. If you don't want that to happen, professional liability insurance is a must-have for your business. 
Often referred to as errors and omissions (E&O) insurance, professional liability insurance protects businesses against negligence claims. B2C businesses, for instance, use professional liability insurance to safeguard themselves against claims that their services caused injury or financial anguish to their customers. 
A common type of E&O insurance is doctors' malpractice insurance. However, lawyers, financial advisors, accountants, and event planners are advised to have professional liability insurance. 
In short, any firm that provides services, advice, guidance, or recommendations must invest in professional liability insurance. From legal fees to the settlement amount, E&O insurance covers all costs associated with the claim. 
#2 Cyber Insurance
In the digital era that we live in, cyberattacks have become increasingly common. An estimated 236.1 million ransomware attacks took place worldwide in the first half of 2022. That's shocking. The latest IBM report discovered that the global average data breach cost amounted to $4.45 million in 2023, a 15% rise in three years.  
A recent Forbes article discloses that small businesses are more attractive targets of cyberattacks than large enterprises. 
Setting up multi-factor authentication, using password managers, and freezing your credit will help, but these aren't foolproof ways to prevent data breaches. That is why cyber insurance is a worthwhile insurance for businesses, notes Brooks, Todd & McNeil. 
Cyber insurance protects businesses from the cost of damages that occur as a result of cyberattacks like data breaches, viruses, and ransomware. That means if your customers' data is stolen or your business is hacked, cyber insurance will cover the cost of your defense and the damages awarded. 
Not only that, but it also covers the expense of any public relations (PR) that may be required to repair your reputation. 
Just make sure to opt for an insurer offering a comprehensive set of coverage. While the coverage varies from insurer to insurer, most of them offer first and third-party coverage. It's best to let an insurer carry out a security audit to determine which coverage will be the best for you.  
Besides, the insurer must have expert vendors who can assist them in preparing, preventing, and protecting organizations from a cyber catastrophe. When searching for an insurer, type the "best insurance company near me" on Google, and tons of options will appear on the screen. In our opinion, you should go for the company with the highest ratings and positive customer reviews to be on the safe side. 
#3 Workers' Compensation Insurance
There's no denying that your employees are the most valuable asset of your organization. Without them, your company won't survive in the market, let alone thrive. That is why you must make efforts to retain them. 
While offering high salaries is a good way to retain your employees, investing in workers' compensation insurance will prove to be more beneficial.  
Also known as workman's comp or worker's comp, this insurance policy offers coverage to employees against work-related illnesses and injuries. Workers' compensation insurance covers medical bills, lost wages in the recovery period, and ongoing care like physical therapy. 
Workers' compensation also covers funeral costs if an employee dies due to work-related illness or injury. Another significant benefit of purchasing workers' compensation is that employees relinquish the ability to file a lawsuit against your company in case of illness or injury. Therefore, it's a must-have for every business, irrespective of whether big or small. 
Closing Thoughts
Business insurance might seem like an expense on your balance sheet, but it is well worth the cost. Although there's a high possibility that you may never need insurance, having the right one can save you a lot of money in the long run. 
While some types of insurance, such as workers' compensation, are legally required, others, like cyber insurance, make sense because they offer financial security against damage due to cyberattacks. Remember, having insurance and not needing it is better than needing it and not having it.
Read Also: Types of Workers' Compensation Employers Need to Know About