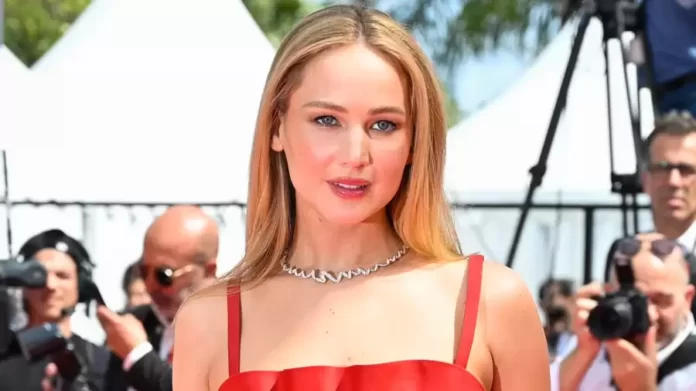 This is a list of Jennifer Lawrence facts for people who simply cannot get enough of the actress. The famous actress is loved by the public for her funny mistakes, lively nature, and clumsiness. She captivates fans with her candid interviews and impressive acting skills. If you want to learn fascinating facts about this Hollywood star, you're in the right spot. Also, do take the time to rewatch some of her most famous movies in the contemporary era. She is a bomb, no doubt. But she is also a wonderful actress. 
A Genius
Jennifer is not just beautiful, but she is also very smart. In just two years, she completed high school with a great 3.9 GPA. Even though school was tough for her because of social anxiety, she stayed focused on her studies to achieve good grades and graduate. Also, this means she hits all the marks for beauty with brains. 
She Rejected Prince Harry
Here's an interesting fact! There was a rumor that Prince Harry had a big crush on Jennifer, but she didn't want to give up her own life to be part of the Royal Family. It's said that Harry invited Jennifer to visit Kensington Palace, but she politely said no. Also, not many girls would reject a prince. 
My Super Sweet Sixteen
Before becoming an actress, Jennifer Lawrence started her career by appearing in commercials for the MTV show My Super Sweet Sixteen. Even though the show was for 16-year-olds, Jennifer was only 14 when she filmed it. Moreover, this was a really good start to her career.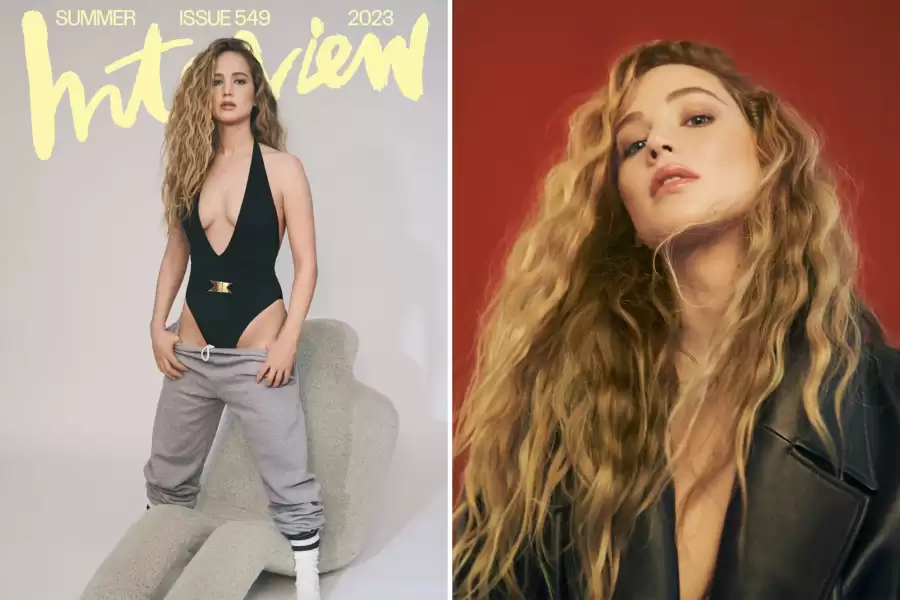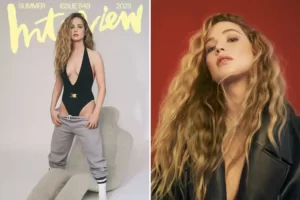 Hollywood Icon
Jennifer spent her childhood performing in church plays and school musicals. At 14, a talent scout discovered her and she moved to L.A. There, she got her first big role in the TV show The Bill Engvall Show. After that, she starred in the movie Garden Party and had her breakthrough in Winter's Bone. She gained worldwide fame as Mystique in X-Men and as Katniss Everdeen in The Hunger Games. Also, Katniss remains her most famous role. 
Abercrombie and Fitch
Abercrombie & Fitch rejected Jennifer because she got too involved in beach volleyball instead of posing for the camera. She ended up sweaty and messy, and her photos didn't make it into the paper. However, it did not matter much as she later became a much celebrated actress. Many models would give their right hand to do what she does. 
Almost Bella
At 17, Jennifer auditioned for the role of Bella in Twilight but Kristen Stewart got the part. Jennifer didn't give up and later landed the lead role in The Hunger Games, which became the highest-grossing action heroine role ever. Now Jennifer as Bella would have definitely been something else. We would love to see it.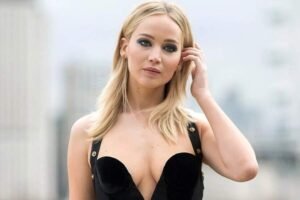 No Formal Training
Lawrence never took acting classes. Her career skyrocketed too quickly, leaving no time for formalities. She prefers a natural approach to new opportunities. Also, looking at her now it is quite clear she requires no formal training. Jennifer is a bombshell in herself. A natural talent when it comes to acting. 
One of the Youngest Oscar Winners
Jennifer has more to boast about than just an Oscar. She won the Academy Award for Best Actress at a young age for her role in Silver Linings Playbook. Also, if you haven't seen the movie, do it now. It is phenomenal and Jennifer does a wonderful job in it. She is quite natural and fluid when it comes to acting in a phenomenal movie like this one. 
Most Talkative
Even in middle school, Jennifer Lawrence was known as a big talker. She was voted "The Most Talkative" for two consecutive years. It's not surprising, is it? Also, she loves talking. Not that we mind it, we would love to let her go on talking. She has a wonderful voice too.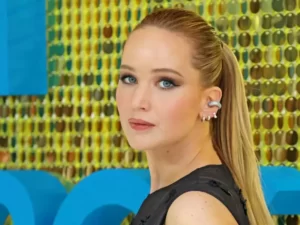 A Harry Potter Fan
Jennifer Lawrence openly confessed in an interview with The Daily Beast that she read the Harry Potter books four times and played make-believe as a witch. We all did that, didn't we? It was a staple of nearly all our childhoods. We all have waited for our letter to Hogwarts. 
Bow and Arrow
During an interview with Vanity Fair, Jennifer Lawrence shared a funny incident. She pulled into her garage, mistook repairmen for intruders, and grabbed her bow and arrow from her boot. She loaded it up and went upstairs, only to realize it was just the repairmen working. Also, this saved her from a pretty bad situation. 
H20 Tattoo
Jennifer Lawrence made a tattoo mistake. She wanted to get "H2O" to remind herself to drink water, but ended up getting "H squared O" on her hand instead. Now what does that mean indeed? We will have to find out some time later. But it looks pretty good.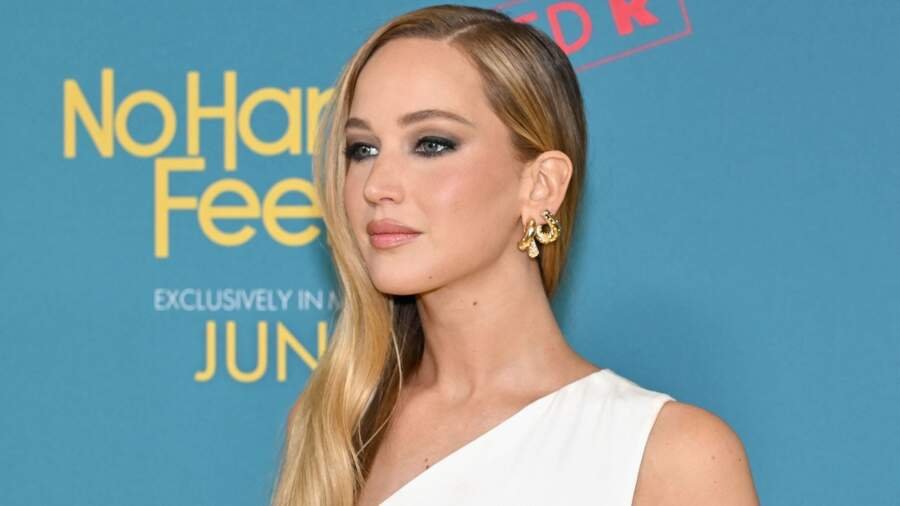 Gail
Jennifer Lawrence shared that she has a masculine alter ego named Gail who appears when she drinks rum. Gail enjoys arm wrestling and has a kind personality. Isn't that funny? Now we would definitely love to see that side come out one day or the other in public. 
Tomboy
As the only girl in her family, Jennifer Lawrence became a tomboy. Her parents wanted her to be down-to-earth, so she participated in activities considered more typical for boys. Jennifer's rough play sometimes prevented her from joining other girls at school, but she didn't mean to harm anyone. Also, that does not stop her from being elegant and graceful all the time. 
Mystique
Applying Jennifer's X-Men makeup took 8 hours, and removing it was also a big challenge. The paint left stains in her bathtub, resulting in the loss of her apartment security deposit. To avoid this problem, she started wearing a custom bodysuit for her role as Mystique. Now that is a nasty challenge, really. Losing your security deposit can put you in a bit of a bind. We are glad she did not drop the role though.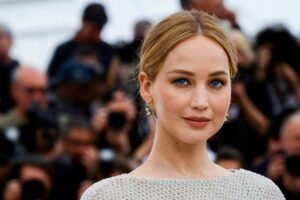 Fake Affair
When a tabloid attempted to publish a story about Jennifer having an affair with either Bradley Cooper or Sam Claflin, her publicist informed her. To prevent upsetting Sam Claflin's fiancé, Jennifer took matters into her own hands and revealed that she was dating Bradley. Now that is a strange way to avoid scandal. 
Very Grounded
In an interview with Vanity Fair, Jennifer expressed her grounded nature. She questioned why she would ever become arrogant, acknowledging that she's not saving lives like doctors or firefighters. According to her, making movies is simply a silly thing to feel superior about.
Striking Looks
Jennifer Lawrence's attractive appearance can be attributed to her genetic makeup, which includes a combination of English, Irish, and American ancestry. This diverse heritage contributes to her unique and captivating features that have charmed audiences around the world. Also, this makes her ancestry unique.
Drugs
During a party, Jennifer Lawrence had the chance to meet her favorite actor, John Stamos. She was so excited that she continuously referred to him as "Uncle Jesse," his character from a TV show. Her enthusiastic and nervous behavior led John to jokingly ask if she had taken mushrooms. It was an awkward moment.
Essay on Gender Gap
After learning from the Sony leak that she was paid less than her co-star, Jennifer Lawrence became angry. She took action by writing an essay called "Why Do I Make Less Than My Male Co-Stars?". Jennifer's essay spoke out against the inequality in Hollywood and beyond.
Famous Marriages
Jennifer Lawrence has dated several famous people, but she found love with someone less known. Her husband, Cooke Maroney, owns a fancy art gallery in New York City. He prefers to keep a low profile and stay out of the spotlight.
Also read: 5 Ways to Ensure You Don't Lose Your Rental Bond