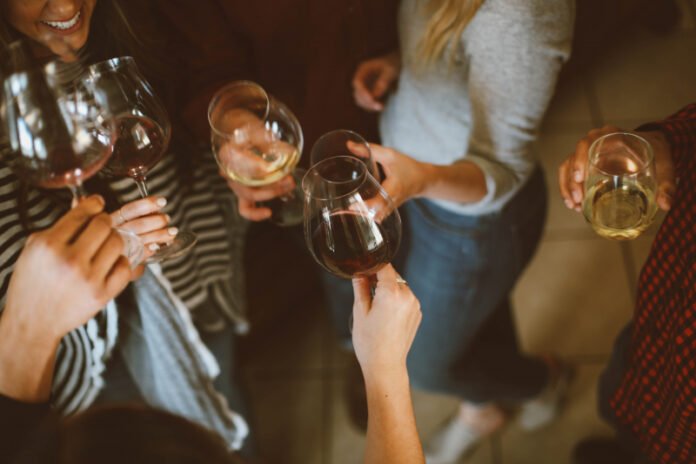 There's no doubt about the fact that finding the correct apps for night out is a hassle. Finding the right night spots, and events, and also to order food and drink, all of these are important things to consider. So, there are a lot of apps out there that can help you find the right spots and eventually, in a way, make the best night of your life. 
The best night outs just don't happen that easily- you have to ensure a lot of things for that. If you have the right apps, then you will definitely find it easier to get exactly what you are looking for. So, in this article, we shall take a look at the best apps for night out. If you are curious to know about such apps, then you could give this article a read and find out the answers for yourself. 
These Are The Best Apps For Night Out
So, as we mentioned earlier, there are numerous apps to arrange the best night outs. Whether it's finding the perfect location, place, etc, these apps can help you out find the right option. So, without further ado, it's time to go through this article and find out about the apps in question. 
1. Gravy
Gravy is a pretty cool application that allows you to see all sorts of events, hotspots, etc, based on your location as well as your interest. Moreover, there's another reason why Gravy is so good. You can find the right events, and hotspots, based on your mood as well. So, this app has an option that allows you to choose a range of mood types. 
For example, you can either go with Lively, Brainy, or even Classy mood settings. So, whatever mood you are in, you just have to set it, and then you are good to go. The app will find the correct place for you according to your interest, location, and mood. 
2. BandsInTown
So, the next app on this list is BandsInTown. According to the reports, it's a free app available on both IOS and Android. So, this app scans your music playlist, such as from Spotify, and other apps, and then it can also learn about your favorite bands from social media. 
It scans all the info needed, such as your favorite band, and then it notifies you if your favorite band hosts a show nearby you. So, in other words, it's a pretty handy application to have that notifies you about your favorite band and makes your night out special. 
2. BarChick
So, the next app on this list of the best apps for a night out, we have BarChick. It's an app that provides guidelines about bars, lounges, hot spots, and also pubs. In other words, it's a pretty handy app to have if you are looking for some liberation. Whether you are a lover of hip clubs, beer spots, and other places, then this is the app right here that will give you the perfect choices. 
3. TimeOut/Yplan
TimeOut has recently incorporated the Yplan app into it and now it's one of the best apps when it comes to setting date nights as well as night outs with friends. So, this app provides you with a curated list of the best gigs, bars, and nightclubs in your location. Furthermore, it also provides the address of those places and shows you how to get there as well. In addition, this app also lets you do in-app purchases. So, all you have to do is to show your ticket from the app and you will be let in. So, overall, it's a pretty neat application to set night outs. 
4. Four Square
Four Square is again, one of the best apps for night outs. Designed in a simple manner, this app helps you find the perfect spot, in case you cannot decide where to go for a meal or drink. Moreover, this app is the home to a huge collection of places. So, you won't have to worry about finding the right place anymore. In addition, it also has a radar function that lets you find your friends at the location. 
5. Open Table
Next on this list, we have another app, which is Open Table. So, just as the name suggests, the Open Table app allows you to avoid long queues for meals at a restaurant. If it's late at night and you and your friends need to go to a restaurant, without having to stand in a queue, you could just use this app and book a table. 
6. Untapped
So, Untapped is another very useful app that gives recommendations to its users. If you are looking for cool bars, then using Untapped can be a great choice. So, this app will search for amazing bars near you so that you can grab a bottle of beer and enjoy it with friends. 
7. Boppl
Bopple is another amazing application that lets you avoid pushing through a crowd to place an order. So, all you have to do is to just use this superb app and you are good to go. Moreover, users can also pay and cover tips in this app. In addition, if you want to pick up takeout and don't have any nearby places, then it will show you nearby eateries.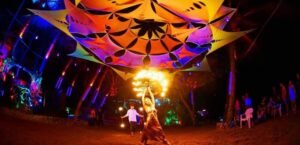 8. Shazam
For late-night outings, Shazam is surely the perfect application you can use. So, it's a song recognition app that is a must for any late-night party. So, all you have to do is to just hold the phone when you hear a cool track and it will retrieve the name of the song, artist, and all the other info. In a way, this is not only useful at late-night parties but for any occasion. 
9. Uber
Last but not least, on our list of the best apps for night out, we have Uber. So, as everyone knows, Uber is one of the best transportation cab apps out there. Even if it's late at night, you will surely find an Uber driver waiting for you. 
Conclusion
So, that's it for the top 10 apps for late night out. At the end of the day, it's how you use these apps matters. Overall, these apps can certainly make your night out a special and smooth one. 
Also read: John Bell: Bio, Career, Net Worth, Assets, Relationship