In the United States, Cyber-attacks are rapidly increasing and they continued to rise in complexity as well as proportions. Administrative fears would be increase after every single cyber-attack, and thus, there would also be an increase in the demand for the certifications of information security. These fears of companies aren't groundless. Many organizations made headlines on their platforms when they came to know that their consumer's info was stolen. It is found that approx. 65.7% of consumers in the United States would prefer to not working with an organization which was legitimately been hacked.
Being a reputable organization, you have to appoint the best individuals who hold information security talent or else own the ability to train your team of Information Tech with the certifications of cyber-security. If you are an expert of IT, the worth for the skills in information-security comes up with a great opportunity that will enhance your resume, make you noticeable among individuals and upsurge your yearly income too.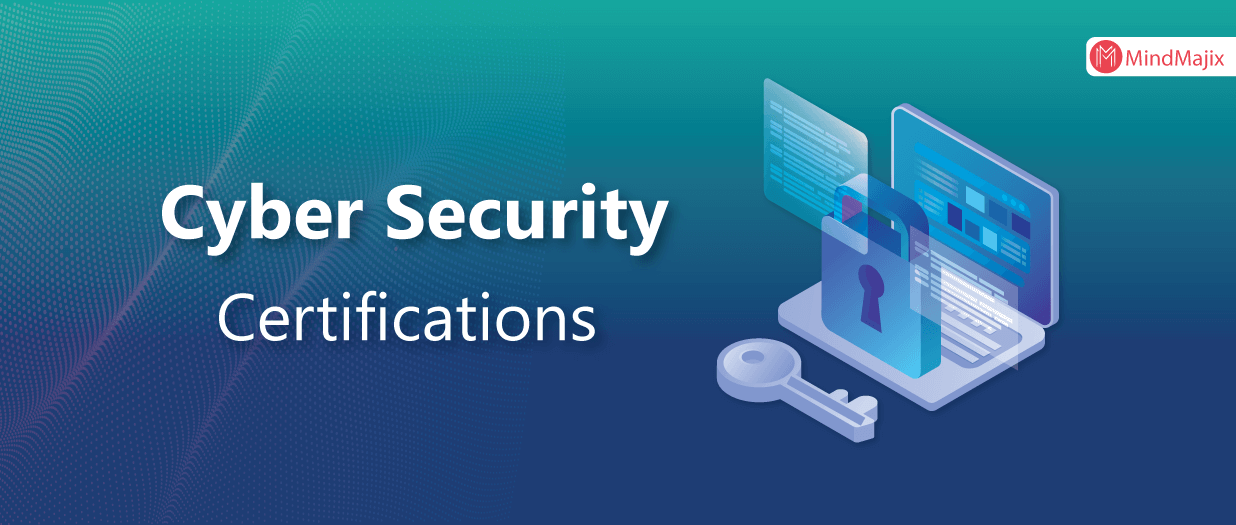 Best Information-Security Courses to Boost Your Career
If an individual is going to pursue a career in the field of information security, so must have a look at best online courses of information security. We are come up with top 5 courses which are mentioned below.
Certified Information System Security Professional
If a person wants to jump into the network security field, then C-I-S-S-P certification course is the one that a person should consider it. In a matter of fact, a huge number of Information Technology depts. categorize this kind of course as a baseline requirement. This CISSP training online course would help you out in the organization's top practices that would increase the probability to pass the examination on the initial attempt. This course assists you to enhance the skills of designing, and maintain a safe business setting for your industry.
CompTIA Security+
CompTIA Security+ certification course would provide knowledge and skills to the applicants that they might require for installing and forming systems on the way to secure the apps, devices, and networks. Applicants would also understand the tactics of how to manage cyber threats and give a response with appropriate techniques. They would also get the chance to take part in the activities of risk mitigation while functioning with knowledge of valid policies, rules, and guidelines.
However, CompTIA Security+ online course is ideal for those who are planning to make a strong foundation of IT and also willing to acquire the basics from the initials level. A person should be aware that this course only provides you with the basic knowledge, and still you are required to keep learning more and more. Once you're completed with this certification, you will find a huge range of career options, for instance, security expert, supervisor, and manager.
Certified Information Systems Auditor
The course of Certified- Information- Systems- Auditor (C-I-S-A) keep focusing on info auditing. By owning this certification, individuals would be able to show the company that they are proficient in many areas of information tech along with substantial audit experience. Once you get CISA training online, you would acquire such competency that is crucial to perform an operational security audit in a company. In this course program of CISA, individuals would gain proficiency in the acquisition, growth, analysis, and execution of info systems, along with these; they would also acquire the guiding principles, values, and top practices to protect them.
Certified Cloud Security Professional
Previous practices of Information Technology security do not appropriately transfer data towards the cloud; about 84.5% of companies reported that previous IT security solutions do not work better in a cloud setting. The Certified- Cloud Security Professional (C-C-SS-P) training program make sure that the experts of IT own practical experience and having thorough knowledge regarding cloud security planning, strategy, processes and services. C-C-S-P is aimed for the security experts with wide-ranging experience in the area of IT, Information Tech design, cloud and website-security engineering. This is the best course for the ones who are systems designers, engineers of system, security executives, and security supervisors and for enterprise designers.
Computer Hacking Forensic Investigator
As reported by the Federal- Bureau- of Investigation about 4,550 plus cyber-attacks are occurring on a daily basis. The role of the hacking forensic investigator is to analyze such attacks and extracting information on the way to report hacking offences and make check and balance daily to avoid further attacks. For forensic investigators, this is the most advanced certification. It authenticates your capability to collect relevant evidence and act against criminals in the court.
Choosing the Best Information Security Course
The above-mentioned topmost cyber-security courses would keep your Information Tech employees advanced along with the modern practices and best security techniques help to uplift your salary and market value. Every single business employee should have an initial knowledge regarding cyber-security and the risks tech poses. Therefore, it is recommended to IT experts to invest in these skill-based courses.