These are the top 12 finance movies on Netflix. Finance movies tell exciting stories about money. They show us how people make lots of money and also lose a lot. Some movies are about people who want to be very rich and powerful. Also, these films talk about things like wanting too much, trying to be better than others, and how it can be hard to do the right thing when you have a lot of money. Furthermore, the movies teach us about greed and how money can change people. Moreover, they also show us how the world's money system can be uncertain and sometimes very risky.
Inside Job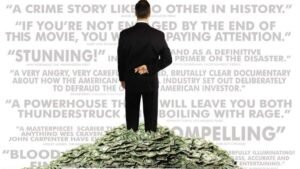 Inside Job is a documentary movie that talks about a big money problem. It's like a crime story. The main people in the movie are Matt Damon, Gylfi Zoega, and Andri Snær Magnason. A person named Charles Ferguson made the movie. Many people watched it and it got a lot of money, around $4,312,735 in the United States and Canada. Also, it's about a big problem with money that happened in 2008. Moreover, this problem made many people lose their jobs and houses. Furthermore, the movie shows how this problem happened and talks to important people who know about it. The movie wants us to understand how money and politics can be bad sometimes.
The Big Short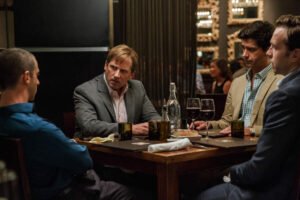 Want a movie suggestion? "The Big Short" is a good one. It's from 2015 and is about a money problem. The movie is about 2 hours and 10 minutes long. Also, the main people are Christian Bale, Steve Carell, and Ryan Gosling. Adam McKay directed it. Moreover, the story is about a group of people who saw a big problem with houses and money coming. Furthermore, they thought they could make money from it. They were right and they made a lot of money. The movie wants us to know how this money problem happened and how some people saw it coming.
The Wolf of Wall Street
A movie called "The Wolf of Wall Street" came out in 2013. It's about a man named Jordan Belfort who works with money on Wall Street. Also, the main people in the movie are Leonardo DiCaprio, Jonah Hill, and Margot Robbie. The movie was made by Martin Scorsese, Terence Winter, Rodrigo Prieto, and others. Furthermore, it got a score of 8.2 on IMDb and 75 out of 100 on Metacritic. Jordan Belfort loses his job and starts a company with his friend. They become very successful, but they also start doing bad things like drugs and lying. Moreover, the FBI is watching him, and the movie shows if he can keep his fancy lifestyle a secret from them.
American Psycho
"American Psycho" is a movie from 2000 directed by Mary Harron. It's a mix of crime and drama. The people who made the movie include Mary Harron, Guinevere Turner, Andrzej Sekula, and Isis Mussenden. Also, the movie earned more than $34 million at the box office and won some awards. Moreover, the story is about a rich man named Patrick Bateman who works on Wall Street. Furthermore, he lives a fancy life and thinks he's better than others because of his looks and money. The movie shows his daily routine and how he feels about himself and others.
Arbitrage
"Arbitrage" came out in 2012. It's directed by Nicholas Jarecki and has actors like Richard Gere, Susan Sarandon, and Brit Marling. If you enjoy movies with drama and thrill, you might like this one. On IMDb, it got a score of 6.6, and on Metacritic, it got 73. Also, the story is about Robert, who's almost 60 years old and very rich. Moreover, his family doesn't know how he got his wealth. Furthermore, he's in trouble, and he's trying to handle the situation. But things get out of control, especially when a detective starts investigating him.
The Company Men
"The Company Men" came out in 2010. It's directed by John Wells and has a dramatic story. The movie is about a company called Global Transportation Systems. Also, when they have financial problems, they fire many workers, including Bobby Walker. Bobby had a good job before and now he struggles without it. Furthermore, he has to do manual labor. The CEO of the company, James Salinger, decides to spend money on a new office even though people are losing jobs. Gene McClary, who is a VP, feels bad about this. Moreover, he decides to start his own business and hire back some of the people who were fired, including Bobby.
Capitalism: A Love Story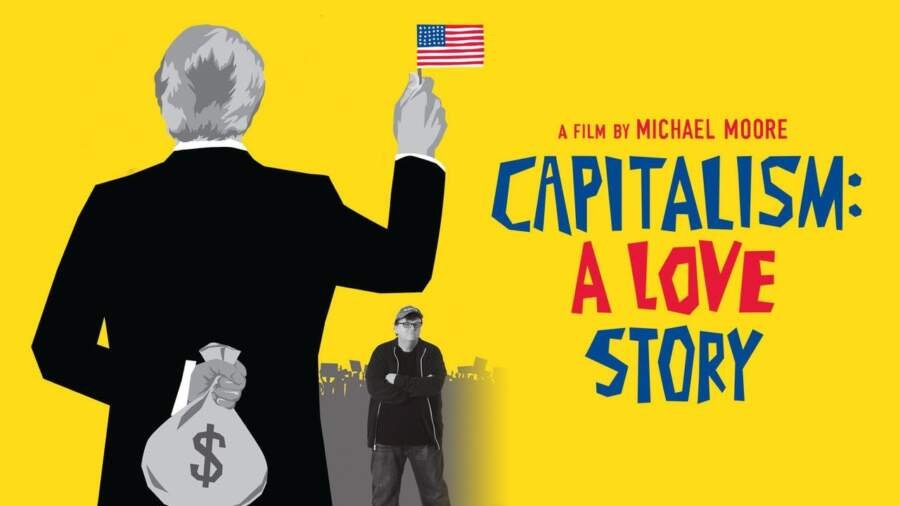 Want a movie suggestion? "Capitalism: A Love Story" could be a good choice. It's about capitalism and its impact on regular people. The movie is 2 hours and 7 minutes long and came out in 2009. It has Michael Moore, William Black, and Jimmy Carter in it, and Michael Moore directed it. Also, the documentary looks at how capitalism affects middle-class Americans and others. Furthermore, it talks about how around 14,000 jobs are lost every day, which hurts families and their savings. Moreover, the movie shows how capitalism's influence reaches from ordinary people to powerful places like Washington.
The Laundromat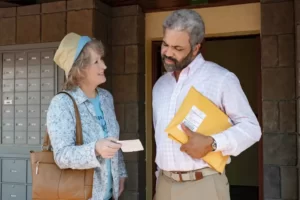 One movie is "The Laundromat" from 2019. It's a funny and serious film about the Panama Papers scandal, a big financial scam. Meryl Streep is the main character, Ellen Martin. Also, her husband dies in a boat accident, and she finds out about offshore finance and insurance cheating. The movie shows how corruption is everywhere and how the system lets it happen. "The Laundromat" is bold and funny. Moreover, it makes fun of greedy bankers and shows their dishonesty. Antonio Banderas and Gary Oldman are also in it, and they act very well.
The Founder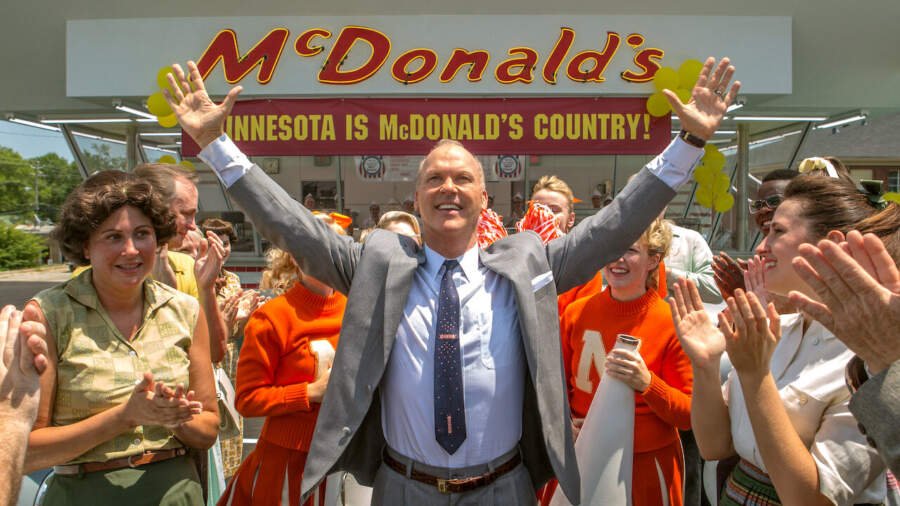 "The Founder" is a movie from 2016. It tells the story of Ray Kroc, who turned McDonald's into a big company. Also, the film is about how Kroc went from selling milkshake machines to making McDonald's a huge success. Michael Keaton is the main actor, playing Ray Kroc. Moreover, the movie shows how Kroc took the fast-food idea of the McDonald brothers and made it a super successful business. "The Founder" is interesting and teaches us about the history of McDonald's. Furthermore, it also shows that even though Kroc became rich, there were some bad parts of his success journey.
The Social Dilemma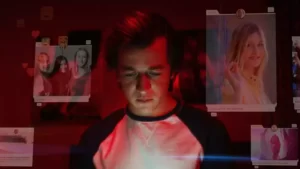 "The Social Dilemma" is a documentary that talks about the bad parts of social media and how it affects us. Furthermore, it has interviews with computer experts and people who used to work for big social media companies. Also, the documentary shows how these websites control what we do and make money from our information. "The Social Dilemma" tells us about the problems social media might cause for our minds, relationships, and even the way our countries are run. Moreover, this movie makes us think about important issues related to the internet and is worth watching.
Margin Call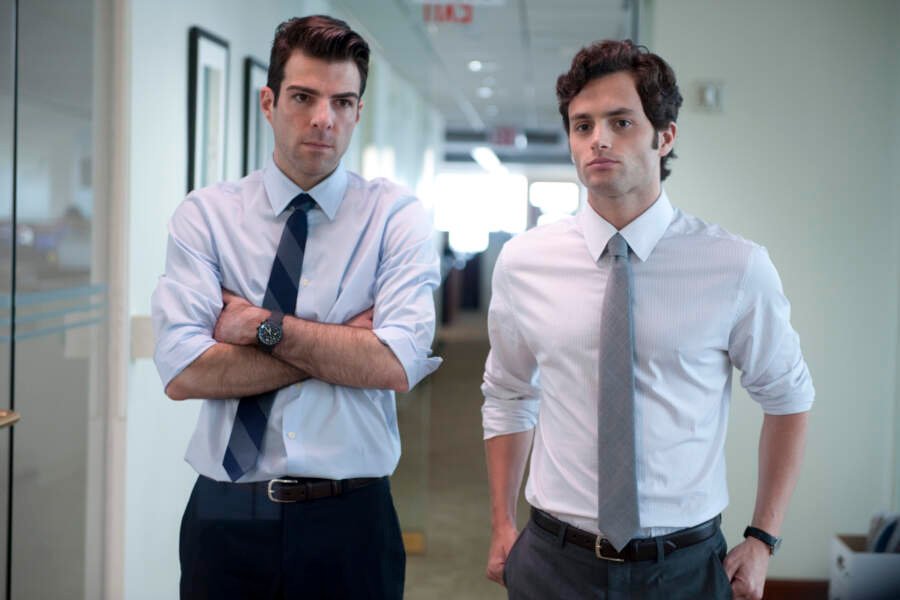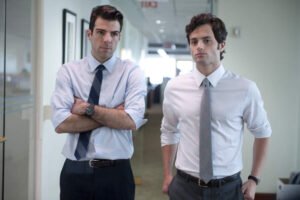 "Margin Call" is a movie about a tough night at a bank during the start of a big money problem in 2008. Moreover, the film shows a group of bankers who realize their company might fail because of risky investments. Also, they rush to save the bank and see how their choices caused this problem. With Kevin Spacey, Jeremy Irons, and Zachary Quinto, the movie looks closely at Wall Street and the tough choices people in finance must make. "Margin Call " is a serious and deep look into this world, showing the hard choices and the costs. Furthermore, it's a film that will stay with you. You will get to know a lot of things while watching the movie. 
Also read: Daffy Duck's Easter Show on Disney Plus and Some Others Like It