These are the top 12 comedy drama movies on HBO Max. Movies that are both funny and touching are called Comedy Drama Movies. Furthermore, they mix humor and serious feelings to make us laugh and think. Also, these films show us that even when life is hard, we can find reasons to smile. They tell stories about people facing challenges, and they remind us that hope is important. Comedy Drama Movies have actors who act well, making the characters feel real. Moreover, they talk about growing up, friendships, and families, showing that these experiences are similar for everyone. Moreover, these movies make us feel connected to others and remind us of what it means to be human.
La La Land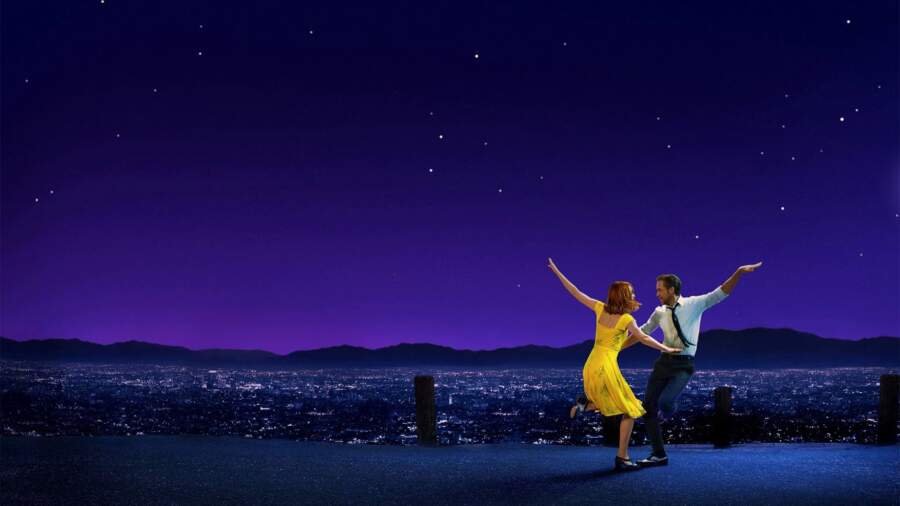 La La Land is a well-liked comedy-drama movie that you might enjoy watching. It's about Mia and Sebastian, played by Emma Stone and Ryan Gosling, who have big dreams. Also, Mia wants to be a Hollywood actress, and Sebastian wants to be a jazz pianist. Moreover, they face challenges while chasing their dreams and also fall in love. Also, the movie got good reviews and an 8 out of 10 from people on IMDb. Will they achieve their dreams? Will they stay together? You'll have to watch to find out.
American Beauty
American Beauty is a drama movie with Kevin Spacey and Annette Bening. It's about a man named Lester Burnham who is unhappy with his life. He hates his job, his marriage is unhappy, and his daughter Jane feels bad about herself. Also, Lester gets interested in Jane's friend and they start dating. Also, Jane becomes friends with a neighbor named Ricky, who sells drugs. The movie explores their complex relationships. Moreover, it was successful at the box office and earned a lot of money. The movie shows the struggles and desires of the characters as they navigate their lives.
The Wolf of Wall Street
"The Wolf of Wall Street" is a movie about a man named Jordan Belfort, played by Leonardo DiCaprio. He loses his job but starts his own company with his friend Donnie. Also, they become very successful on Wall Street and make a lot of money. Moreover, they also get involved in drugs and lies. The FBI starts investigating them, and Jordan tries to hide his money. Furthermore, the movie shows his life and the problems he faces. Directed by Martin Scorsese, it's a mix of comedy and biography. Released in 2013, the movie is about 3 hours long.
Beginners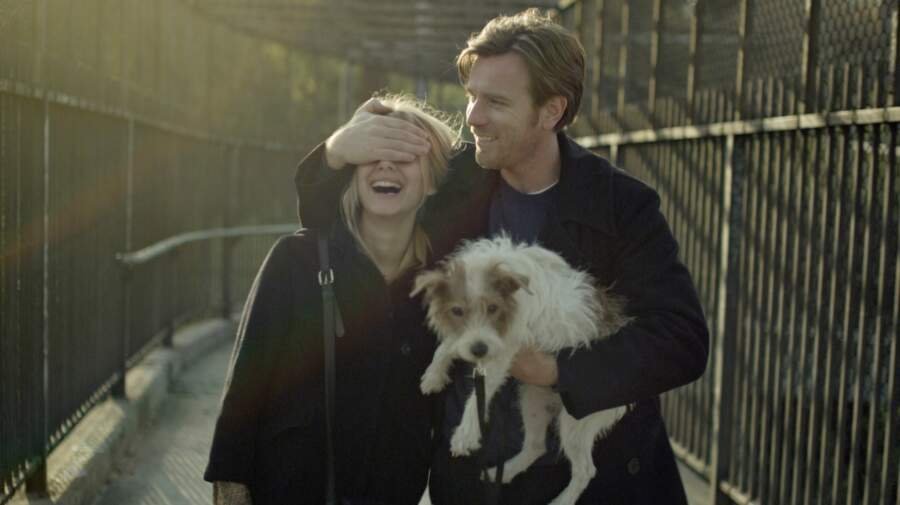 "Beginners" is a movie from 2010 directed by Mike Mills. It's a mix of comedy and drama. The main character, Oliver, is a graphic designer. Also, he had a difficult relationship with his father, Hal. When Hal gets sick with cancer, he changes his life. He accepts his true self and his sexuality. This inspires Oliver. He meets a French actress named Anna. Moreover, they both have feelings for each other but struggle to express them. Furthermore, the movie shows how they try to give their feelings a second chance. It's a touching story that received awards and made over $14 million at the box office.
The Hangover
This big movie cost $35 million to make but earned a huge $469 million at the box office. Directed by Todd Phillips and starring Zach Galifianakis, Bradley Cooper, and Justin Bartha, it's a must-see for movie lovers. Four friends, Doug, Phil, Stu, and Alan, go to Las Vegas for Doug's bachelor party. Also, they drink a lot and wake up with no memory. Doug is missing. Furthermore, they find out they were drugged with Rohypnol. A guy named Leslie Chow threatens to hurt Doug if they don't give him money. They win the money and find Doug before the wedding. It's a funny and exciting film.
50/50
Want a movie suggestion? "50/50" could be a good choice. It's 1 hour and 40 min long and came out in 2011. It stars Joseph Gordon-Levitt, Seth Rogen, and Anna Kendrick and was directed by Jonathan Levine. Adam, a writer, gets a rare spinal cancer at 27. He's lost and confused. Also, he leans on his best friend, his mom, and a young therapist he meets during treatment. Step by step, Adam learns what's important in his life. Moreover, it's a touching and inspiring film about facing challenges and finding meaning.
The Nice Guys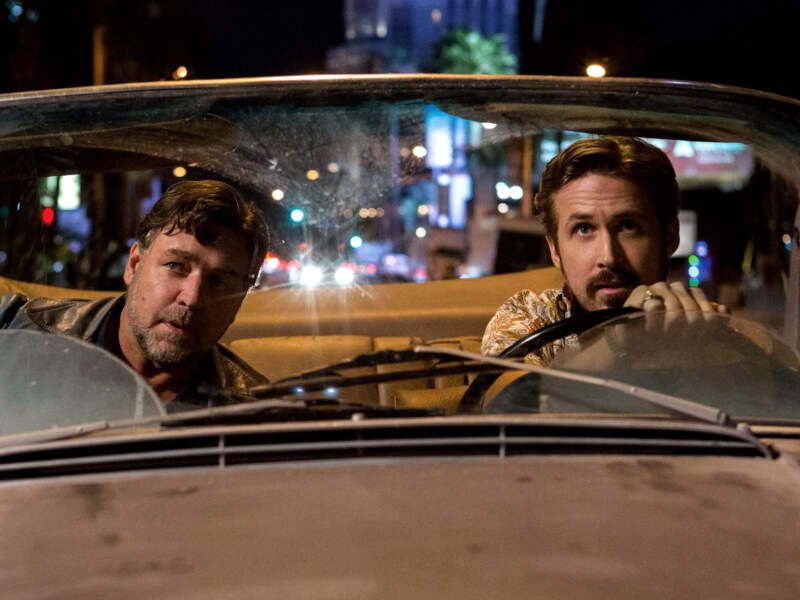 "The Nice Guys" is a funny action movie directed by Shane Black. It stars Russell Crowe, Ryan Gosling, and Angourie Rice. It came out in 2016 and is 1 hour and 56 minutes long. In 1977 Los Angeles, private investigator Holland March is hired to find a missing person. Also, he teams up with tough guy Jackson Healy. Moreover, they search for a woman named Amelia and a strange film. Furthermore, they run into bad guys, a big secret about cars, and even see a ghost on a wall. It's an exciting and hilarious adventure.
Pitch Perfect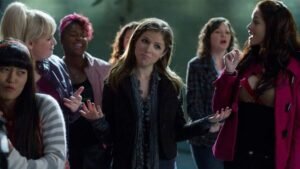 Looking for a movie? Try "Pitch Perfect." It's from 2012 and lasts for 1 hour and 52 minutes. It's about Beca, a college freshman who loves DJing. She joins an all-girl singing group called 'The Bellas' to help them improve. The Bellas compete against an all-male group, and the story is about their musical showdown. The film stars Anna Kendrick, Brittany Snow, and Rebel Wilson. It's directed by Jason Moore and is full of fun and music. Also, the movie is very exciting and you will love it. 
Hail Caesar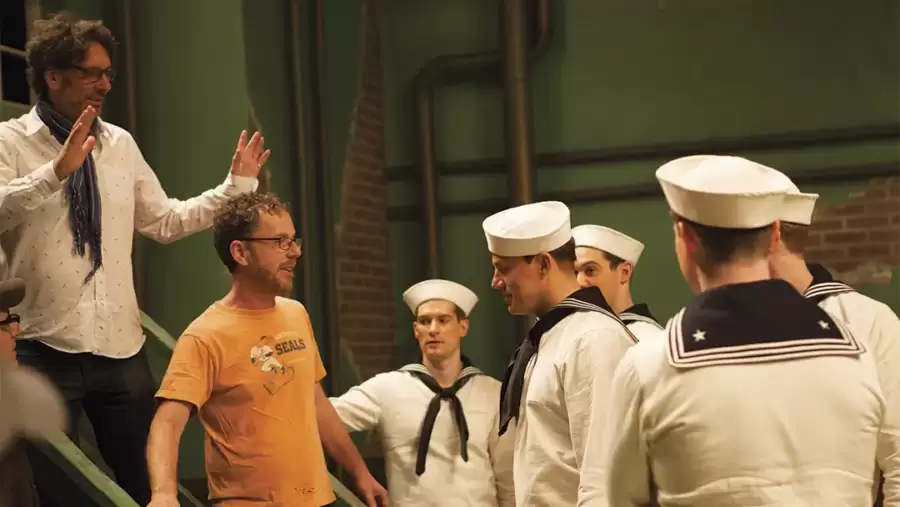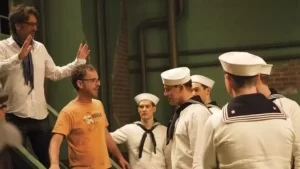 Ethan Coen and Joel Coen directed "Hail, Caesar!" It's a comedy-drama from 2016. The movie made over $63 million and won awards. The story is about Eddie Mannix, who works for a movie company and solves problems for the stars. He deals with scandals and gossip. He's also offered a new job. The film has a great crew, including Joel Coen, Ethan Coen (writers), Roger Deakins (camera), and Mary Zophres (costumes). Also, the movie is laced with fun and humor all along. 
Swiss Army Man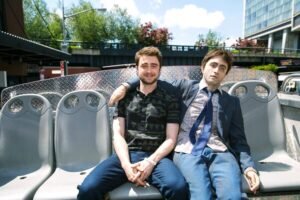 "Swiss Army Man" is a movie from 2016 that could be interesting to watch. It's about Hank, who is stuck on an island and wants to end his life. But he finds another person, Manny, who's dead. Strangely, Manny has unique abilities that help Hank. Also, the film is 1 hour and 37 minutes long, starring Paul Dano, Daniel Radcliffe, and Mary Elizabeth Winstead. It was directed by Dan Kwan and Daniel Scheinert. Furthermore, they show an unusual friendship and how it changes Hank's life, even though Manny is a lifeless body. You will have a lot of fun watching it. 
Burn After Reading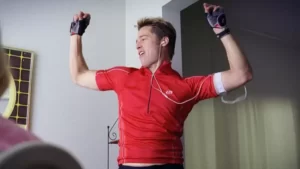 "Burn After Reading" is a movie from 2008 with Brad Pitt, Frances McDormand, and George Clooney. It's a mix of comedy and crime. The story is about Osbourne Cox, who quits the CIA because of his drinking issue. His personal stuff ends up with gym workers, Chad and Linda, who think it's secret government info. They try to sell it to the Russian embassy. The directors are Ethan Coen and Joel Coen, and the movie has funny moments and crime twists. Also, the movie is so incredible that it makes you think several times. 
Ted
"Ted" is a funny movie with Mark Wahlberg, Mila Kunis, and Seth MacFarlane. Seth MacFarlane also directed it. John has a teddy bear named Ted that comes to life. They grew up together, and Ted is like a best friend. The movie made a lot of money at the box office, more than what it cost to make. Also, the movie has several silly humor points at several points during the runtime. You will find Ted's one liners and witty responses pretty funny. You should really get this one and watch it if you wish. 
Also read: Who is Daisy Fuentes? His Wiki/Bio, Career, Net Worth and More