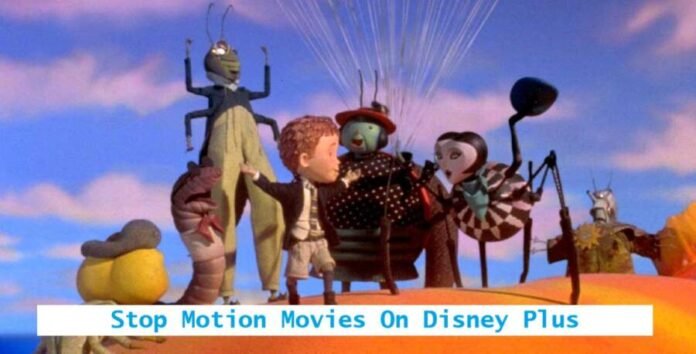 These are the top 11 stop motion movies on Disney Plus to watch right now. Stop-motion movies have been around for a long time and they impress people with their detailed characters and stories. Moreover, this kind of art started when movies started and while 2D animations were popular at first, computer imagery like Pixar became more popular. Also, stop-motion has created its own special world over the years, making some of the best and most heartwarming animated films. If you like animated movies or want to see stop-motion films on Disney Plus, here are some you might like to watch.
Fantastic Mr. Fox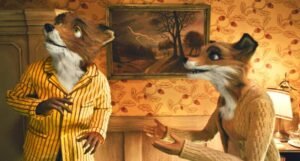 Want to watch a movie? "Fantastic Mr. Fox" is a good choice. It's from 2009 and is 1 hour and 27 minutes long. What's more, it has actors like George Clooney, Meryl Streep, and Bill Murray. The director is Wes Anderson. It's a stop-motion animation where Mr. Fox is mischievous. He changes when he becomes a dad and takes care of his family. But he can't resist being mischievous again and plans to steal from bad farmers. His wife tries to keep him safe. It's a fun movie to watch. Also, it is one of the best animated movies in the entire world. You will definitely like it. 
The Nightmare Before Christmas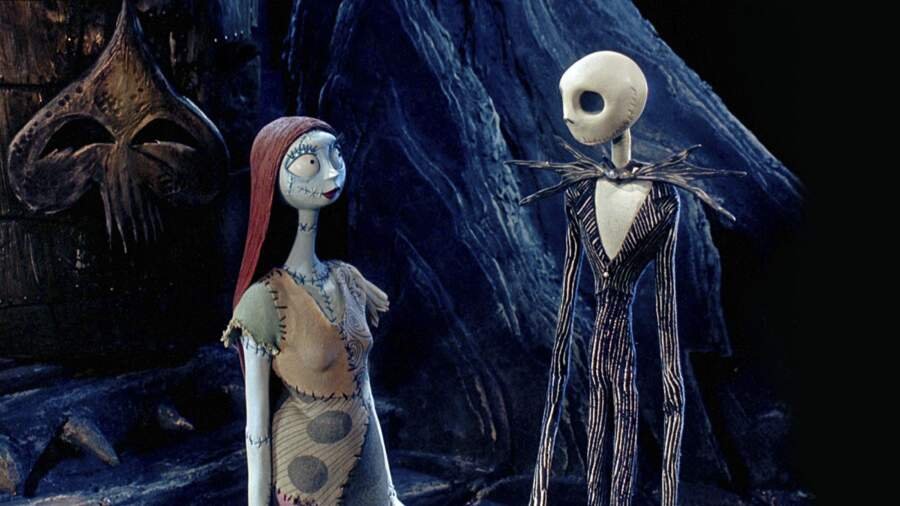 "The Nightmare Before Christmas" is a 1993 animated family movie with Danny Elfman, Chris Sarandon, and Catherine O'Hara. It's directed by Henry Selick and written by Caroline Thompson. The movie got 7.9 on IMDb and 82 on Metacritic. Jack Skellington lives in Halloween Town but wants something new. He discovers Christmas and tries to make it his own, but it doesn't go well. He even tries to kidnap Santa. It's an interesting story with fun characters. Also, you will love the acting and plot to a great extent. Go ahead and watch it. 
Isle of Dogs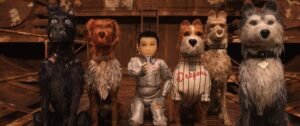 "Isle of Dogs" is an adventure-animation movie directed by Wes Anderson. It stars Bryan Cranston, Koyu Rankin, and Edward Norton. Released in 2018, it's 1 hour and 41 minutes long. Also, the story is about a flu that affects dogs in Japan, so they're sent to Trash Island to prevent spreading. A boy named Atari goes to find his dog Spots there. He's joined by five abandoned alpha dogs. They face challenges on their journey. It's a tale of friendship and bravery. Also, the movie is pretty harsh in some aspects. So be careful while watching it.
Chicken Run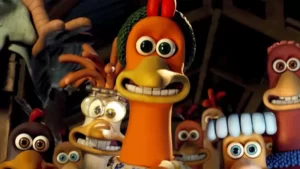 "Chicken Run" is an adventure-animation movie from 2000. It stars Mel Gibson, Julia Sawalha, and Phil Daniels. The directors are Peter Lord and Nick Park. The story is about Ginger, a chicken on a farm run by Mr. and Mrs. Tweedy. Mrs. Tweedy wants to make more money, so she plans to turn the chickens into pies. Also, the chickens don't want that, so they work on escaping. Moreover, they meet a rooster who can fly, and Ginger wants him to teach them. The movie is about their exciting journey to freedom. Also, it is one of the classic animated movies. 
Shaun the Sheep Movie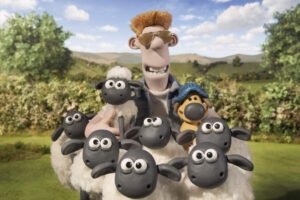 Want a movie idea? Consider "Shaun the Sheep Movie." It's from 2015 and lasts for about 1 hour and 25 minutes. Moreover, the main characters are Shaun, voiced by Justin Fletcher, and the farmer. Also, the director is Mark Burton, along with Richard Starzak. Shaun is a sheep that's tired of farm life, so he tricks the farmer for a day off. But things go wrong when the farmer gets amnesia and goes to the city. Shaun and his friends go to find the farmer and help him remember. Moreover, they face many challenges, but they don't give up. It's a fun adventure for everyone. 
The Little Prince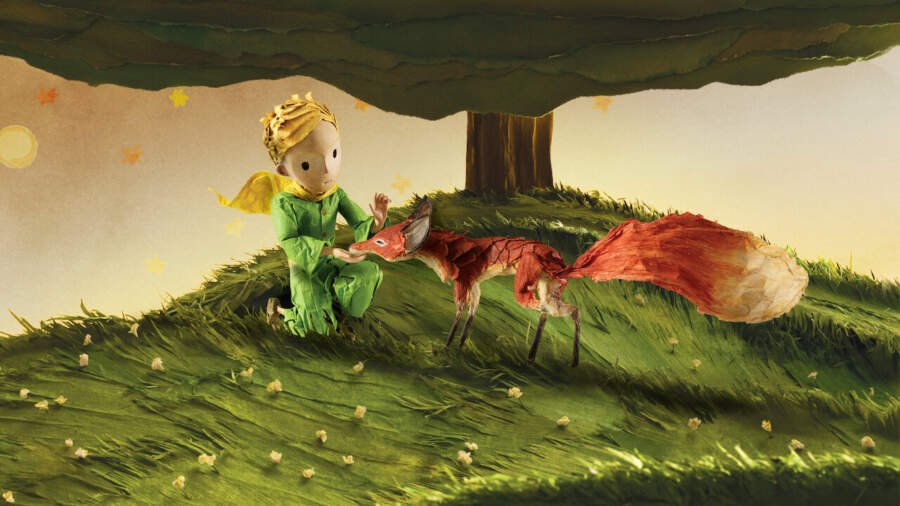 Want a good movie? How about "The Little Prince"? It came out in 2015 and is directed by Mark Osborne. The main actors are Jeff Bridges, Mackenzie Foy, and Rachel McAdams. If you like animated adventure films, give this one a try. "The Little Prince" got a score of 7.7 on IMDb and 70 on Metacritic. Also, the story is about a girl and her mom moving to a better place so the girl can go to a good school. Moreover, the girl meets an old man who tells her a special story about a little prince. This story changes how the girl thinks about life.
A Shaun the Sheep Movie: Farmageddon
Want a fun movie? Try "A Shaun the Sheep Movie: Farmageddon." It came out in 2019 and is animated. The main characters are Justin Fletcher, John Sparkes, and Amalia Vitale. It's directed by Will Becher and Richard Phelan. Also, the story is about a peaceful town called Mossingham. Shaun, a playful sheep, orders pizza, but then a UFO crashes nearby. Out comes Lu-lu, a friendly alien. He's far from home and needs help. Can Shaun and his friends save Lu-lu from Agent Red and the Ministry of Alien Detection? It's an exciting adventure. Moreover, we love Shaun the Sheep. He is cute and witty. Also, his friends are always with him. 
James and The Giant Peach
"James and the Giant Peach" is an exciting movie. It came out in 1996 and is animated. Henry Selick directed it. The story is about a young orphan named James. He lives with his mean aunts, Spiker and Sponge. One day, he helps a spider and finds a big peach with talking bugs inside. They become his new friends. They go on a journey to see the Empire State Building. But the aunts follow them. Luckily, James and his bug friends work together to stay safe and happy. The movie is full of adventures and friendship. Also, it will give you nostalgic vibes for sure. You can go ahead and watch it. 
Frankenweenie
"Frankenweenie" is a funny animated movie. It came out in 2012 and Tim Burton directed it. The main characters are a boy named Victor and his dog Sparky. They are best friends. Sadly, Sparky dies in an accident. Victor uses science to bring Sparky back to life. But things don't go as planned, and Sparky becomes a bit scared. Victor needs to show everyone that Sparky is still the same lovable dog. The movie is about friendship, science, and adventure. It's 1 hour and 27 minutes long. Winona Ryder, Catherine O'Hara, and Martin Short are some of the actors in the movie. Also, it teaches many valuable lessons on friendship and more. You will love the themes and the plot of the movie very much. 
Missing Link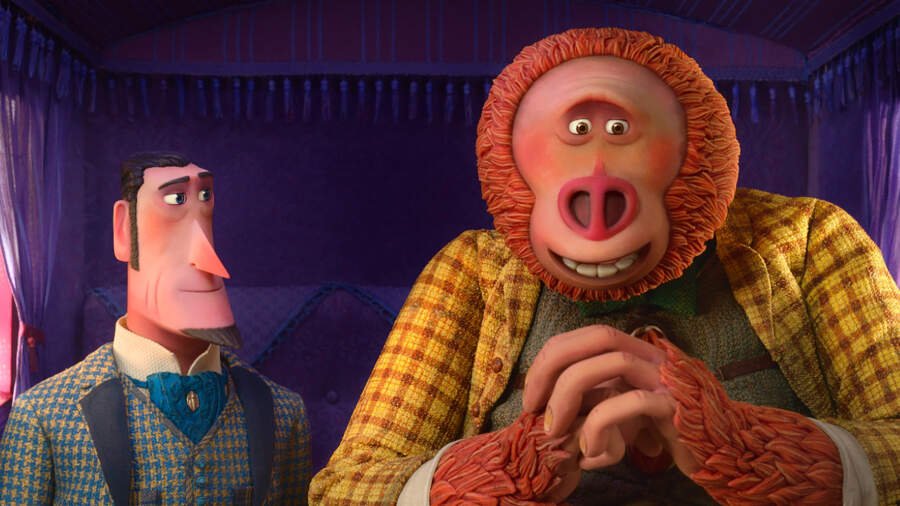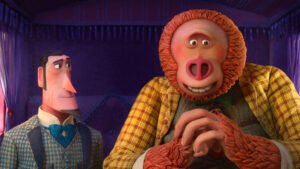 "Missing Link" is an okay animated adventure movie. It has a good cast and direction, but the story is not very special. Also, some people might not find it very exciting because the plot is predictable and doesn't have many surprises. The main character, Sir Lionel Frost, is trying to find mythical creatures. Furthermore, he wants to join a special group called the 'Society of Great Men.' He meets a Sasquatch named Mr. Link and they become friends. Mr. Link wants to find his Yeti relatives in the Himalayas. But there's a bad guy trying to stop them. The movie is about friendship and adventure.
Early Man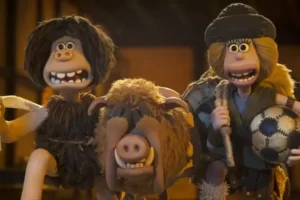 "Early Man" is an animated adventure from 2018, made by Aardman Animations and directed by Nick Park. It's set in the Stone Age after an asteroid hits the Earth and dinosaurs die out. A group of cavemen survives near the impact spot. Also, the story follows a young caveman named Dug and his tribe. Moreover, they get kicked out of their home valley by a more advanced group led by a governor. To win their home back, Dug challenges the governor's team to a soccer match. Furthermore, with the help of a new friend named Goona, Dug's tribe learns how to play and wins, getting their valley back.
Also read: All the Fan Theories for Cruel Summer 2 That You can Handle and More