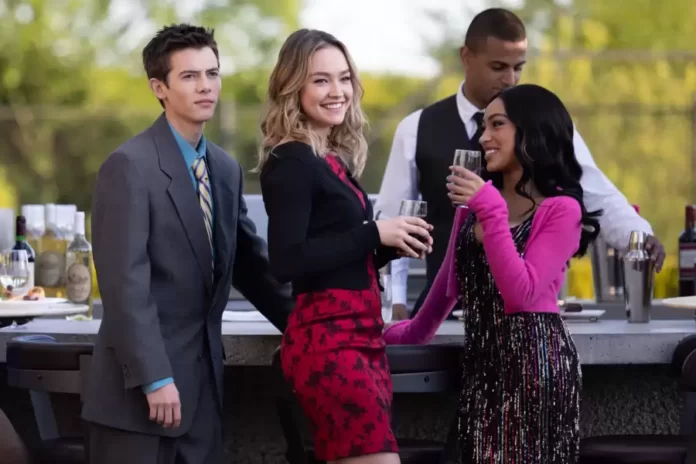 After a two-year break, Cruel Summer has returned with fresh elements. It features a new cast, new characters, and an exciting new mystery. Also, the story unfolds in the fictional town of Chatham, Washington, focusing on two frenemies: Megan Landry, a local resident aiming to secure a computer science scholarship at the University of Washington, and Isabella LaRue, a stylish exchange student who moves in with the Landry family for a year.
Questions, Questions
In Season 2 of the Freeform series Cruel Summer, the story intensifies as a disappearance turns into a murder. In the first episode, the body of Luke Chambers is discovered in the bay after being missing for seven months. Alsp, it becomes evident that Luke didn't drown accidentally—he was shot and drugged before being thrown into the water. Now the questions arise: Who is responsible for the crime, and what is the connection between Megan, Isabella, and the incident?
More Mysteries Looming Ahead
Don't expect immediate answers to those questions. Also, Stanley assures us that more mysteries are on the way. According to her, each episode will leave you surprised and suspicious of different characters. No one in the cast is safe, as everyone has hidden secrets and surprises. Furthermore, it's a thrilling experience as each person has something up their sleeve and a hidden past.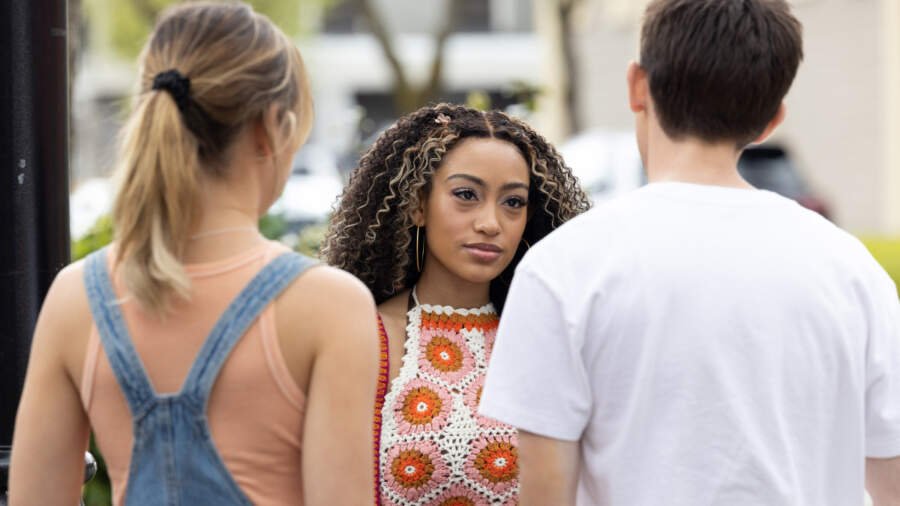 Death of Luke
The main mystery in Season 2 revolves around Luke's body being discovered at the end of episode 1. His dad reveals he had been missing for months, and one of his friends mentions his last sighting at a New Year's Eve party. Megan and Isabella seem to have some knowledge about the situation, but did they actually commit the murder? There are indications that suggest "yes." Megan hurriedly cleaned the cabin when the sheriff started investigating, and Isabella urged Megan to align their stories.
Isabella's Presence
Isabella states that she arrived in Washington after traveling extensively, but this explanation appears too straightforward. Why would a glamorous teenager choose to spend her final high school months in a small American town instead of more exciting destinations like France or Argentina? It is evident that she is concealing something, especially when she discreetly disposes of a bottle of unknown pills in the toilet by the end of episode 2. Also, she is a shady character in general.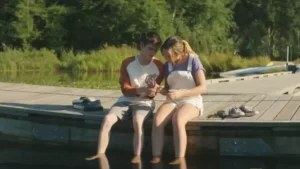 Megan the Hacker
Megan is the most interesting character. In 1999, she was your average neighborhood girl. She wears bright clothes and goes to school. Also, she doesn't engage in questionable stuff. But in 2000, she became a hacker. Now, we hardly recognize her. Megan has a gothic outlook and a grim view about life. How did this strange transformation come about? This remains a mystery for the fans of the show to solve. We know she was a computer whiz, but how did she get this good within a year?
The Notorious Sex Tape
Megan and Luke did not film the sex tape themselves. Or at least, this is what they claimed. Then who on earth did it? That is one of the biggest questions of the series. One thing is clear:- this tape was not at all consensual. Luke's brother has a history of filming sexual activity. But is he the culprit? We are afraid the answers to those questions are not so easy and simple. Brent does love his brother and is afraid of pissing off their father. Why would a person like that commit such a crime?
Also read: Lottie Moss: All You Know about British Fashion Celebrity