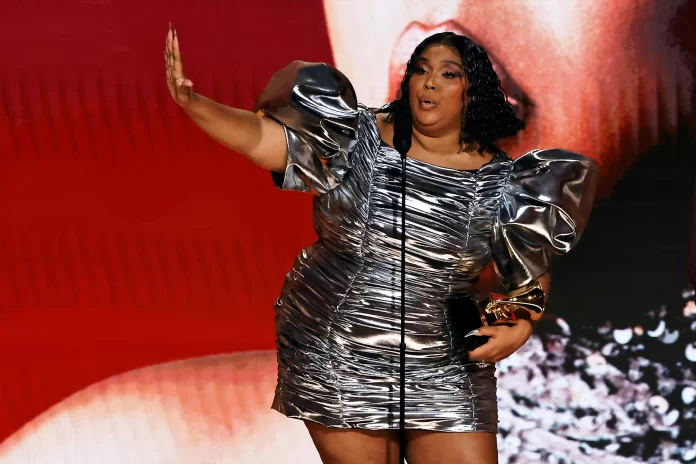 We have a Lizzo nude, ladies and gentlemen. Lizzo, the popular singer and songwriter, shared a picture of herself posing nude on social media to tease her fans about her upcoming music. In the photo, she is seen lying on her stomach, covering her backside with her hand, while facing the camera with a sultry look. 
The New Era
The celebrity's message with the post is, "NEW ERA BITCH. 'If you can't love yourself, how in the hell you gonna love somebody else?'" We would say this is indeed a bold statement from the singer. Moreover, a nude isn't something that celebrities do lightly. Moreover, this only means Lizzo means business now. 
Lizzo has always been very confident and comfortable in her skin, and this picture is no different. In fact, it's not the first time she's shared a nude picture of herself. In the past, she's also shared similar pictures to promote self-love and body positivity. Furthermore, she wants her fans to know that she loves herself, and they should too. The message is loud and clear. 
Body Positivity
But the picture wasn't the only thing that Lizzo shared. She also teased her fans about her new music. Lizzo has been working on new music for a while now, and her fans have been eagerly waiting for it. The caption of her post says "NEW ERA," which suggests that she is starting a new chapter in her music career.
Well, she has always been vocal about her struggles with body image and self-love. She wants her fans to know that no matter what they look like, they are beautiful and deserve to be loved. Furthermore, there has been a sort of revolution in the world of entertainment where more and more people are being comfortable in their skin. Every look is unique now. 
Self Love is the Way
Lizzo's message of self-love and body positivity is one that resonates with many people around the world. Surely there are plenty of men and women out there struggling with a certain body type who are going to take her message seriously. This is exactly what they are waiting for. An endorsement from one of the foremost singing sensations in the country.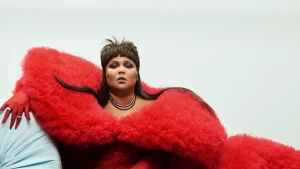 A Clear Inspiration
The singer has been an inspiration to many people, and she continues to inspire with her music and her message. Furthermore, she's shown that it's possible to be confident and comfortable in your own skin, and that beauty comes in all shapes and sizes. Lizzo's message is important, especially in a world that is often critical of people's appearances.
Lizzo's new music is highly anticipated, and her fans can't wait to see what she has in store for them. Furthermore, her message of self-love and body positivity is sure to be present in her music, and her fans will undoubtedly connect with it. Lizzo has proven time and time again that she is not only a talented musician but also a powerful force for good in the world.
Conclusion
Lizzo's recent nude photo on social media has sparked conversations about body positivity and self-love. Her message is clear: love yourself, no matter what. Fans are eagerly waiting for her new music. 
Her message of self-love and body positivity is sure to resonate with many people, and she continues to be an inspiration to many. In the end, it is just going to add another feather to the many feathers already in her cap. 
FAQs
1. Where can we find Lizzo nude pics?
You can find them on social media outlets. 
2. Did Lizzo pose for nude pictures?
Yes she posed nude for pictures recently. 
3. Does Lizzo have a nude selfie?

She has some recent nude photographs. 
Also read: Self Defense Keychain: Everything You Should Know Before Buying One