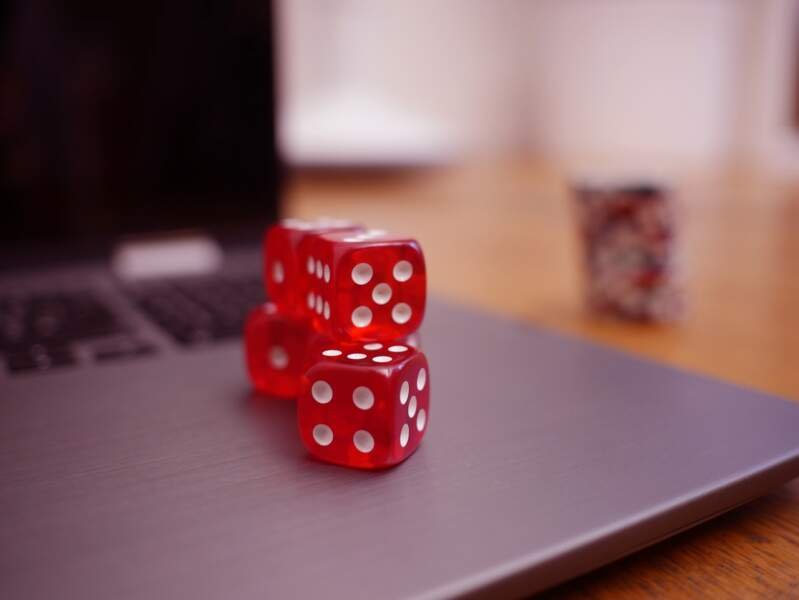 If you have ever wondered how to play a popular Indian dice game called Jhandi Munda, which is now commonly found at licensed online casinos such as 10CRIC10.com, you've come to the right place. 
On this page, you can learn how to play Jhandi Munda, plus we will also take a quick look at one of today's best online Jhandi Munda games that you can enjoy playing in the real money mode or free play mode right now using any modern desktop computer, laptop, smartphone, or tablet device. 
What is Jhandi Munda?
Jhandi Munda is a popular dice game commonly played in India at land-based casinos and at licensed online casinos. It's available as a regular online casino game where RNGs (Random Number Generators) determine the results and outcomes and as a live dealer game where RNGs do not determine the results. 
It's a game of luck and skill, and the aim is to try and guess the outcomes of the six dice (each dice has six sides). Several different betting strategies are available, and the symbols on the dice are Flag, Face, Club, Heart, Diamond, and Spade. 
You must place your bets on how many symbols of a particular type may show up before a new round starts. The more dice outcomes you guess correctly, the bigger your payout will be. 
What are the payouts in Jhandi Munda?
Let's take a quick look at the Jhandi Munda casino game payouts:
If you bet on a symbol and just one of the six dice shows this symbol face up, you would receive a 1:1 payout

If you bet on a symbol and two of the six dice show this symbol face up, you would receive a 2:1 payout

If you bet on a symbol and three of the six dice show this symbol face up, you would receive a 3:1 payout

If you bet on a symbol and four of the six dice show this symbol face up, you would receive a 4:1 payout

If you bet on a symbol and five of the six dice show this symbol face up, you would receive a 5:1 payout

If you bet on a symbol and all six of the dice show this same symbol face up, you would receive a 6:1 payout
However, there are several different variations of Jhandi Munda, and some variations come with slightly different Mystery Double payouts, combination bets and additional betting options. 
For example, in a popular Jhandi Munda game at 10CRIC Casino called Crown Flag, you can also bet on NO symbols appearing face-up (pays 1:25), and certain other combo bets pay 1:15, 1:100, 1:1,250, and 1:40,000. 
Before placing a bet, it might be a good idea to practice playing in the free-play demo mode or at least take a few minutes to read through the simple Jhandi Munda rules. 
How to play Jhandi Munda at 10CRIC Casino
To play Jhandi Munda in the real money mode or free play demo mode at 10CRIC Casino, you must first register an account, and to register an account, you must be at least 18 years old. 
As soon as your new account has been activated, you can find the game in two different ways. When logged in to your account, you can either type the name 'Jhandi Munda' into the search engine. This will bring up the game you're looking for, which you must then click on to load. 
The other way to locate it is to head straight to the 'India Games' section, where this game is nestled, along with 27 other popular Indian-themed games.
While the game is loading, you will see that it has a different name, Crown Flag, so try not to be too confused when you see the two different names. This popular dice game should load in just a matter of seconds, and then you can play at your own pace. 
When the game finishes loading, click or tap on any of the dice symbols in the middle of the game. This will add chips to the betting area on which symbols you think will appear after the dice have been thrown. 
Don't forget that you can put your chips on more than one symbol, and you can change the value of the chip denomination by clicking on the chip symbol in the player controls section, which is to the right of the dice symbols. 
The chip denomination values are 0.50, 1.00, 2.00, 5.00, 10.00, 15.00, and 30.00. If you make a mistake while placing your bets, simply click or tap the 'Undo' button which is just above the chip denomination button. This will remove any chips from the table that you don't want to place. 
When you're ready to play a round, hit the dice button below the chip button to release the six dice onto the betting area. If you win, you will receive an instant payout based on how many symbols you guessed correctly. It's that simple. 
Most rounds last just a second or two, and this fast-paced action is what makes this game so appealing to millions of players, not just in India but also around the world. Don't forget that this game also has a Mystery Double, which can randomly trigger in any game round and will automatically double your payout!
Are there any other popular dice games or Indian-themed games available to play at 10CRIC?
Yes. There are several other popular dice games and Indian-themed games to play at 10CRIC Casino. If you enjoy playing Jhandi Munda and want more dice games, then you may like to start by trying the popular Dice Dice Dice online slot machine from Red Tiger Gaming, plus another popular game called Roll the Dice. 
If you want to take your online casino experience to the next level, don't forget to check out the live dealer casino games. You have a live dealer dice game called Craps, which is by Evolution Gaming, and another popular game called Super Sic Bo, which is from Ezugi. 
The only thing to remember is that live dealer games are only ever available to play in the real money mode. Almost all of the other 'regular' online casino games are also usually available to play in the free-play mode.
Read Also: Wild Card City Casino Updated Review for 2022