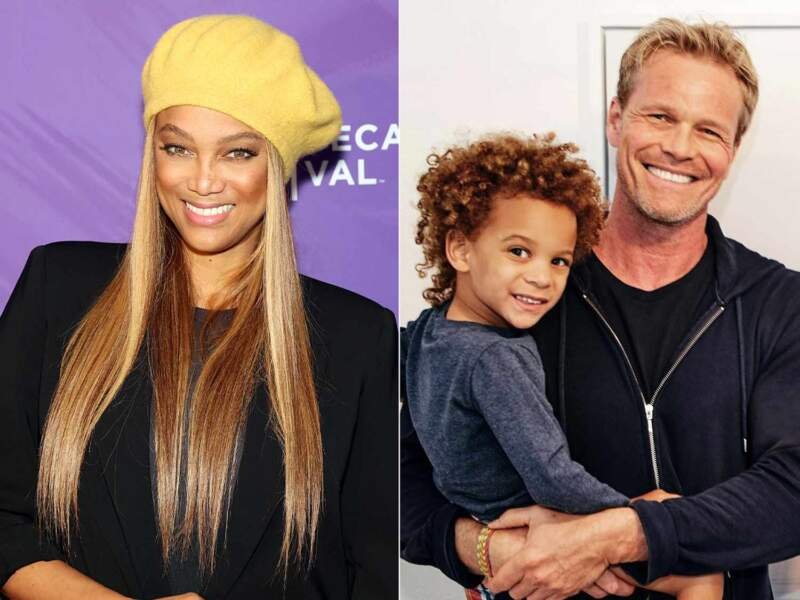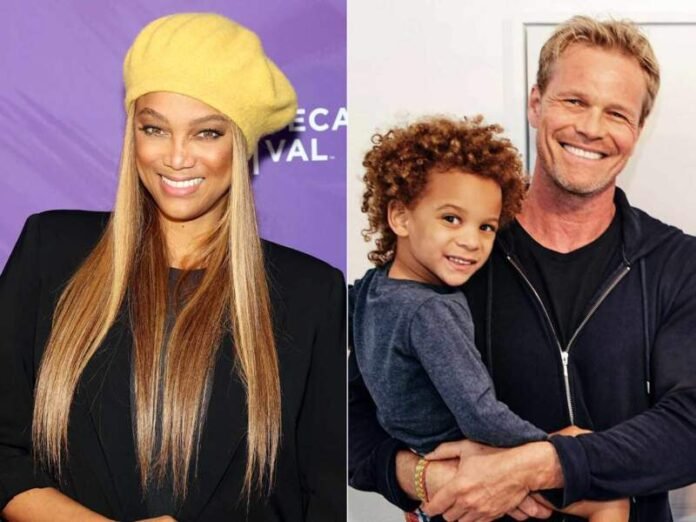 Tyra Banks is a popular personality and she is a busy bee. She is also known as the BanX. She is a popular model, writer, producer and actress. Do you know the name of her son? It is York Banks Asla. There are many pictures of him available. He is the beloved child of the popular celebrity Tyra Banks. Being a celebrity mom can be difficult but Tyra Banks does it very well. She has talked about how she looks after her young son in many talk shows. Want to know more about York Banks Asla? Have a look at all the details below. 
How was York Banks Asla born? 
Tyra Banks had York Banks Asla through surrogacy. He was born in 2016. He is seven years as of 2023. Banks struggled with infertility which depressed her but York Banks Asla came as a blessing to her. She always prays for his welfare every day. 
She shared this happy message on her Instagram page. Tyra Banks also thanked the surrogate who gave birth to her child. 
York Banks Asla is popular on Instagram 
York Banks Asla is an extremely cute child and because of his cuteness, he is popular on social media. His mother's fans dote on him and like the photos she shares on her Instagram page. He is slowly growing to become a model similar to his mother. 
Further many of the posts of her son become viral on Instagram. One great example of it is the post where baby York is "smizing". This is a term which means smiling you're one's eyes. 
York speaks three languages 
York Banks Asla is an extremely bright child because he speaks three languages. He started to learn languages when he was just two. He speaks Spanish, Norwegian and English. But he is also quirky like any child because he never listens to his mom making lots of funny antics. 
Tyra Banks also shared that her son is good with colours. He knows about rose, silver and rose gold. He counts to twenty when he was just eighteen months. 
Banks do not pressure her son 
Tyra Banks does not pressure her son York Banks Asla to follow in her footsteps. When Tyra appeared in the thirteenth season of America's Got Talent she said that she does not force her son to become a model. She will not tell him what career to choose and what not to. She will offer freedom to him to do the activities he likes to do. 
York has three half-sisters 
York Bank Asla's father has three daughters from the relationships he had previously. The names of the daughters are Tatjana, Taylor and Tatum. They are the half-sisters of York Bank Asla. The children spend a lot of time together because in 2018 there is a picture of them posing together on Christmas. 
He is home-schooled during covid-19 pandemic 
During the depressing times of the Covid-19 pandemic, York Banks Asla was not able to go to school. But he received a good education from his mother. She home-schooled her son by teaching him to paint, write the alphabet, numbers and more. She finds little kids very interesting because they are creative so that is why she loves to teach her son. 
Networth of Tyra Banks 
The networth of Tyra Banks age is $90 million. She can get this whopping amount because of her career. She is a model, writer, businesswoman and actor. Also she started her career by acting in the sitcom The Fresh Prince of Bel-Air. Her age is forty-nine. But even though she is a busy woman she wonderfully saves time to be with her kid. 
View this post on Instagram
End thoughts 
York Banks Asla is a popular kid of Tyra Banks. He is a cute internet sensation but his mother wants him to have a normal childhood. 
Also checkout: Mayor of Whoville – Everything You Need to Know About Dr. Seuss story