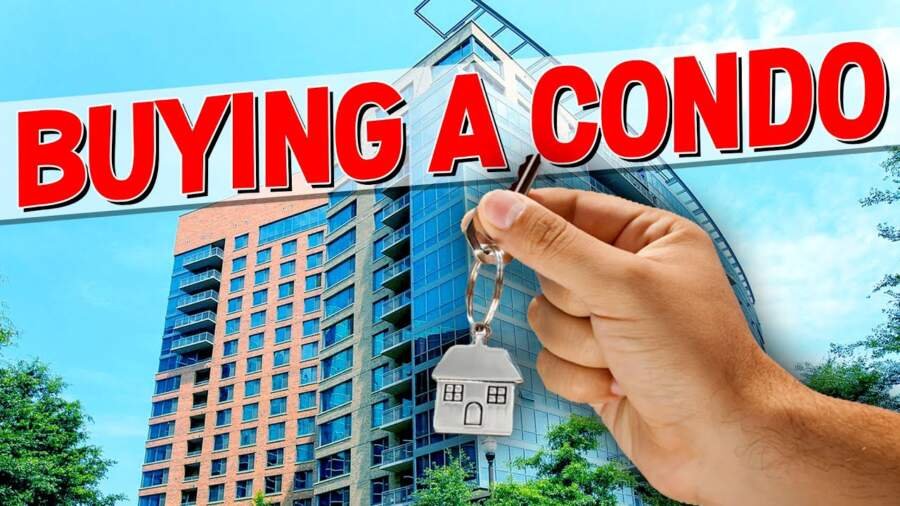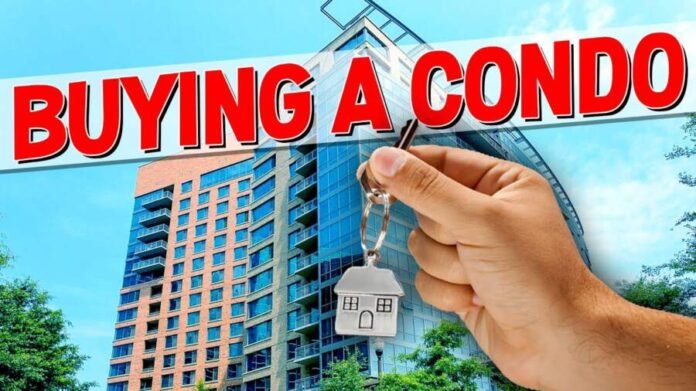 Whether you're planning to invest in property or buy a house, purchasing single-family detached homes has almost become unaffordable. When residential property costs are accelerating, or you're striving to purchase a permanent house in a renowned location, condominiums are an inexpensive and often more reliable option than single-family homes. 
A condominium is a building with many units that have been separated and marketed as separate flats. Common amenities are usually accessible to condo residents, while the building maintenance is handled by the condo association. Purchasing a condo can be an excellent way to become a homeowner without worrying about the maintenance requirements of huge independent houses. It might be a daunting task to search for condos for sale in Murray Hill due to the highly competitive market. However, if you learn and consider a few critical things while planning and proceeding, it will become feasible for you to make a smart, thoughtful decision. 
Things You Must Know Before Buying a Condo
Condos are usually cheaper than single-family homes, but as a trade-off, their interior spaces might sometimes be smaller. It can be an ideal low-upkeep choice if you don't have the time to cope with the hassle of home maintenance. It might also be an exceptional investment to generate rental income if the HOA (Homeowners Association) authorises rentals.
Here are the essentials you must know before buying a condo:
1. Understand your Budget
In order to ensure an excellent lifestyle, it is vital to consider and comprehend your financial budget before moving to a condo!
Due to the high demand for housing, growing popularity, and outstanding location, Murray Hill has become one of the most expensive neighbourhoods in NYC in terms of the cost of the property. So, you must assess your financial position and determine if you can easily afford the groceries, health care, taxes etc. You can monitor how much you spend and save each month as well as any additional expenditures, such as entertainment and shopping. By tracking your expenses and following a particular plan, you will be able to know what kind of condos will be compliant with your criteria.
Moreover, mortgage rates for condos for sale in Murray Hill can frequently be higher than those for loans to purchase single-family homes. This is due to the fact that other factors, such as the building's condition and the HOA's financial situation, are taken into account in addition to your income and credit history. Thus, remember these expenditures and try to find a condo that suits your specific budget.
2. Do your Research
Condominiums are owned by a group of people. Therefore, each condo has a community association that enforces laws and regulations in order to keep a sustained system. Potential buyers must be aware of the rules they will be required to follow while renting or living in a condo. You should perform extensive research to understand all policies before shifting.
You must pay close attention to HOA dues and what they cover in particular. Comprehensively read the feedback about the building or search online discussion boards for reviews from other owners to ensure that the building and its management are credible. In addition, you must consider at least four to five available condos to choose the best one according to your needs and preferences. Try to visit each potential unit multiple times at various times during the day, including morning and late evening.
There's a wide variety of condos for sale in Murray Hill, but each one is designed differently to fit various agendas. So, you must concentrate on the interior characteristics of each condo, such as the quality of materials used, storage space, number of rooms etc. Similarly, some exterior features include the given parking area and safety assurance.
3. Thrive in Murray Hill
Since Murray Hill is a neighborhood located in New York, it has a lot of job opportunities since more and more businesses are hiring employees for remote work and on-site positions. As NYC is known for its strong economic stability, over one million businesses are flourishing. This indicates that you will have plenty of job choices if you move to a condo in Murray Hill. However, you must also know that competition in NYC is extremely high despite being considered the city with the most opportunities. So, it is crucial to guarantee that you have expertise and experience in your field and your qualification degrees.
The majority of people in Murray Hill rent their condos or homes, which gives the neighborhood a dense urban vibe. There are numerous gyms, cafes, coffee shops, and bars for entertainment purposes. From quiet, elegant restaurants and high-traffic coffee shops to a number of clubs, you'll find everything in this place. It has become a perfect community, mostly comprising young professionals and liberal individuals.
If you're looking for a condominium in a primary location with optimum facilities, condos for sale in Murray Hill are your best option. Today, it houses a number of cultural organisations, including the Morgan Library & Museum, in addition to missions and consulates to the nearby United Nations headquarters.
4. Find a Real Estate Agent in Murray Hill
Having a reliable real estate agent on your side when buying a condo in Murray Hill is of utmost significance. Without an agent, you will be forced to do the research alone and won't have access to expert market knowledge and negotiation skills. You won't ever be able to find a condo suitable to your budget and other critical requirements if you don't hire a real estate agent. Most of all, the process of purchasing a condo is different from buying a single-family home, so you'll need guidance throughout your journey.
Real estate agents have vast market knowledge regarding price fluctuations, specific locations, educational institutes in a particular neighbourhood, the credibility of a building, and the anticipated variations in the cost of a property. Hence, it is essential to contact an agent to communicate with him about all the important details of buying a condo. In addition, he will comprehend your priorities, understand your funding, advise on the best options available, and assist with the paperwork.
Take Away
Purchasing a condo might be an affordable option to become a homeowner without dealing with all the care and maintenance required in a single-family home. Due to their cost-effective prices and possibilities for rental income, condos for sale in Murray Hill are an excellent choice for investors who tend to buy or rent property to gain profit. If you keep the factors mentioned above in your mind, your chances of selecting the most reliable condo are highly increased.
At The Boland Team NYC, you can find the best condos for sale in Murray Hill with the assistance of our highly skillful real estate agents. If you're trying to purchase a condo that fits your needs but aren't able to find one, let us offer you a perfect solution in accordance with your necessities!
Read Also: The Interplay of Investment, Business Finance, and Real Estate