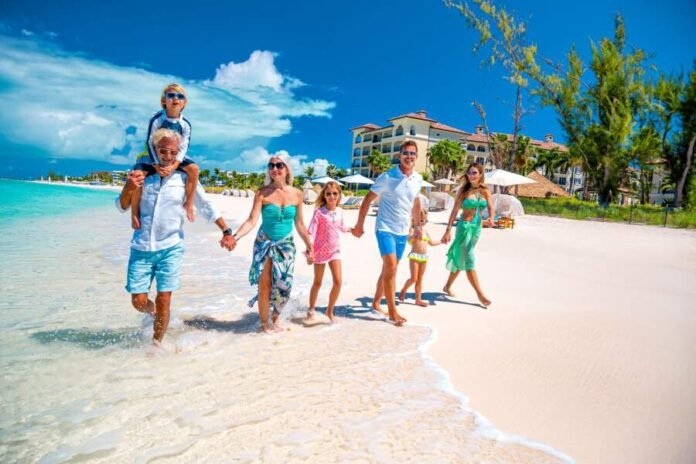 These are the top 13 family vacation ideas for this holiday season. To have a smoother trip, do your homework and find good deals. Compare attractions and consider schedules that work for your family. If you have young kids, plan activities with breaks in between to account for their energy levels. Taking these steps will greatly improve your trip. Also, choose a place where you can simply relax and unwind without taking much stress. It is not good for your health. So without further ado, let us check out these destinations.
Disney Adventures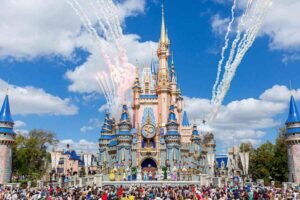 Walt Disney created animated films and amusement parks that will be cherished forever. Disney Adventures, a network of amusement parks, offers a magical experience for kids of all ages. From the Magic Kingdom to Epcot, Disney's Animal Kingdom, Hollywood Studios, and more, these parks are located in Florida and California. They provide exciting adventures, thrilling rides, animal exploration, dazzling shows, and international charm. Disney parks bring beloved childhood favorites to life, making it a must-visit destination.
Yellowstone National Park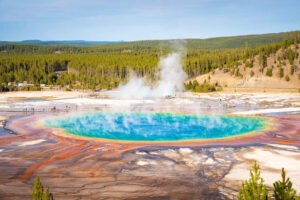 If you want a nature-focused family vacation, choose a national park like Yellowstone. It spans three states and offers stunning views, exciting hikes, and wildlife sightings. Yellowstone is known for its geysers, including Old Faithful. You can enjoy activities like hiking, camping, boating, fishing, and sightseeing. It's a chance to breathe in fresh air and create lasting memories. For similar experiences, consider visiting Yosemite in California or the Grand Canyon in Arizona. These parks are also highly recommended and offer breathtaking natural beauty and outdoor adventures.
Washington's National Memorial
To explore America's rich heritage, visit Washington's National Mall. Here, you'll find famous monuments like the Lincoln Memorial and Washington Monument. Take a fascinating hour-long stroll surrounded by artifacts and details about American history. Don't miss the stunning botanical gardens. Also, the National Mall is also home to the Smithsonian Institution, a complex with 17 incredible museums. You can visit the National Art Museum, National Air and Space Museum, Museum of Natural History, National Zoo, and more. The best part is that many of these exhibits are free to enjoy. It's a fantastic experience for the whole family.
The San Diego Zoo and Safari Park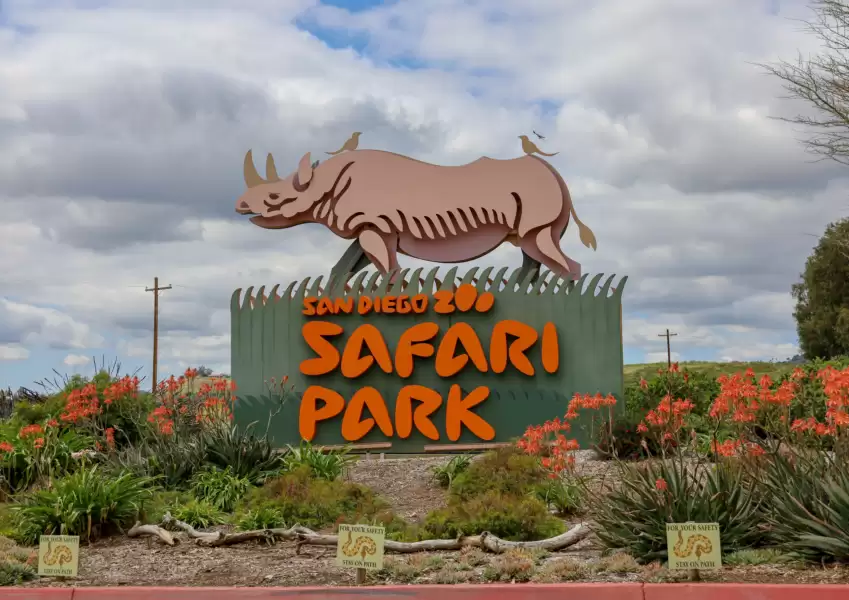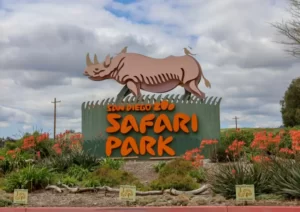 Prepare for an exciting adventure at the San Diego Zoo! Get up close to over 3500 animals from 650+ species and learn about them through guided tours and educational experiences. The zoo is beautifully designed, keeping animals in their natural habitats. There are thrilling activities. Like the Skyfari aerial tram, 4D theater, kangaroo bus tours, and botanical gardens. Plus, the zoo offers passes that include access to over 35 other attractions, including LEGOLAND and SeaWorld, all for one price. Also, it is a fantastic experience.
Indianapolis Children's Museum
Get ready for an amazing day of fun at the Indianapolis Children's Museum! This huge complex has indoor and outdoor exhibits that offer something for kids of all ages. Inside, you can explore American POP, which celebrates pop culture through music, movies, and fashion. Don't miss the Power of Children exhibit, where you'll learn about inspiring kids who made a difference. The museum also has a sports experience, where you can discover the National Art Museum of Sport and try out different sports like baseball, basketball, soccer, and more. Also, you are going to have a lot of fun.
Sesame Place and Busch Gardens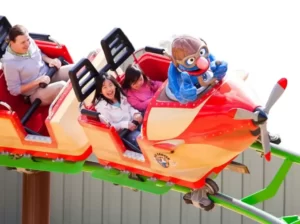 Get ready for an incredible adventure at Sesame Place! This amazing amusement park is a dream come true for kids. You'll meet life-sized Sesame Street characters who will give you big hugs and lots of happiness. The park has so many fun things to do, like exciting rides and attractions for the whole family. You can go on roller coasters, fly in amazing machines, and play in the Mini-Monster Clubhouse. Don't forget about the awesome water slides like Big Bird's Rambling River and Ernie's Waterworks. And the live shows and parades with the Sesame Street gang are absolutely sensational. Also, you will love it!
The Wizarding World of Harry Potter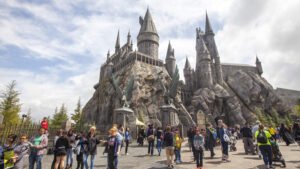 Families with kids will love this amazing theme park. It's all about the magical world of Harry Potter! You can explore Hogwarts, ride a hippogriff, and feel like you're a part of Harry's adventures. There are thrilling motion simulations, a trip to Hogsmeade, and even a rally for the Triwizard Tournament. And don't forget to eat at the Three Broomsticks for a delicious meal. But the best part is visiting Ollivanders' shop, where you can get your very own wand! It's an incredible experience that will make you feel like a real wizard or witch. Get ready for a magical adventure!
Voyagaire
Voyagaire National Park offers a ton of amusements. Also, you can do pretty much everything you always wanted. Go fishing, hiking, boating and a lot of other things. Furthermore, there are many trails and paths for you to discover. What's more, the park is one of the best in the country. We are sure you will discover a lot of places there. 
Renting a houseboat like the Voyagaire is a fantastic idea for an unforgettable family vacation. Also, you can explore the hidden gem of Minnesota and have your own wilderness adventure. Moreover, it is a once in a lifetime thing. 
Hershey Park
A theme park all about chocolate sounds like a dream come true for everyone. At Hershey Park, you can take the famous Hershey's Chocolate Tour to learn how chocolate is made and even create your own candy bar. Also, there's also a thrilling 4D chocolate mystery show. And plenty of tasty samples to enjoy. You will all love it. 
But that's not all! Hershey Park has exciting rides like the Candymonium roller coaster, Dry Gulch Railroad, and bumper cars. Also, you can also cool off on water rides. And have fun with other amusement park attractions. Don't forget to meet the lovable Hershey characters like Kisses, Jolly Ranchers, Kit Kats, and the famous Hershey's chocolate Bar. Moreover, it's a chocolate lover's paradise!
US Space and Rocket Center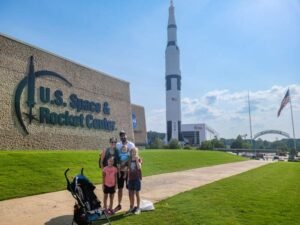 You can have a fun time with your family here. The Space and Rocket Center contains several places for you all to enjoy. Also, it has a model of the Apollo landing station. Moreover, there is a Spark! Lab where you can build simple experiments. What's more, you can learn about the various missions sent to outer space in this center. Moreover, the entry fee is not excessive at all. You can all visit it and have a great time. 
Glacier National Park
This park is located in Montana and Canada. Also, it is a historical site that can educate you a lot. With over 700 lakes, you can immerse in the natural surroundings anytime. Moreover, it contains vast cedar forests and a variety of other flora and fauna. Furthermore, a large number of animals also live here. Also visit the lodges and hotels built by the Great Northern Railway. Also, walk along the diverse trails and paths to experience history. What's more, it is also a UNESCO heritage site.
Maui
The Pacific is a beautiful place to relax. Also, Maui figures very high on the list. There are a lot of things to do here. Just relax on the beach, or go on a scenic drive on the road to Hana. Furthermore, try the local delicacies like huapi. In addition to this, go snorkeling with your friends. You can also fish for exotic kinds and turtles here. It is one of the most beautiful places on earth. Also, you can visit a chain of islands for further adventure. Do consider Mauri when you are searching for a vacation spot earlier. 
Also read: The Top 10 Netflix Original Series To Binge Watch Right Now