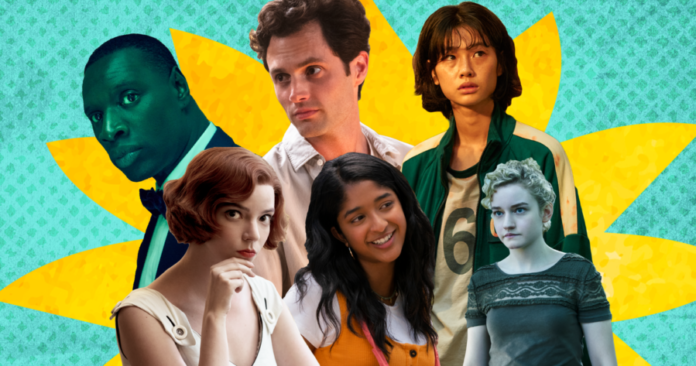 Here are the top 10 Netflix original series to binge watch right now. We all love watching the latest shows don't we? And Netflix happens to be the biggest name in producing web series right now. There are other emerging giants in the scene too. But Netflix still has a lot of series and movies that you can watch right now. They range from the genres of fantasy and science fiction to historical drama and others. So without further ado, let us take a further look at some of the best in the business. 
Orange is the New Black
IMDb - 8.1/10
This series is an adaptation of a series by Piper Kerman. It is a black comedy series with 6 seasons. Also, it is so popular that people are advocating for a seventh season. Acclaimed director Jenji Kohan created the series. You might know her from her award-winning Showtime series Weeds. The show tells the story of Piper Chapman, an upper middle class woman who goes to jail for 10 years on drug charges while smuggling a suitcase for an old girlfriend. The series mixes comedy with drama a lot. We get to see hilarious incidents that ensue when Piper gets entangled with the law a lot during her efforts to cope with the new realities. You should definitely give it a watch. 
Master of None
IMDb - 8.2/10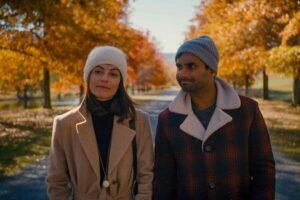 Perhaps you remember Aziz Ansari as a popular, geeky standup comedian. He rose to fame in the New York scene during the early 2000s before being cast as Tom Haverford in Parks and Recreation. Ansari and partner Alan Yang launched Master of None on Netflix in 2015. Also, the series went on to gain critical acclaim among the audience. People loved the new style of comedy and the funny performances. The humor is subtle, and the showrunners try to focus on providing an aesthetic experience for the viewers as well. 
House of Cards
IMDb - 8.7/10
This is one of the best political thrillers of all time. Kevin Spacey and Robin Wright star in this drama series. Also, the show has been nominated for more than 30 Emmys. Yes, it is that good. The series deals with some ruthless politicians and how they can do anything they want to get power. Critics highly praised Kevin Spacey for his portrayal of one half of the Underwood power couple. The earlier seasons of the show are more critically acclaimed than the later ones though. 
Unbreakable Kimmy Schmidt
IMDb - 7.6/10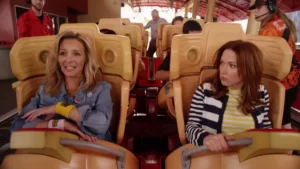 This is a screwball comedy from the mind of Tina Fey and her writing partner Robert Carlock. It is the story of a woman from Indiana who was locked in the basement of a cult leader's house for 15 years. Eventually, the police rescue her when she is 29. For the first time in her life, Kimmy must navigate the paths of a modern world she knows nothing about. Also, she must appear normal while doing so. This is one of the best comedy shows out there and you can watch it right now. 
Jessica Jones
IMDb - 7.9/10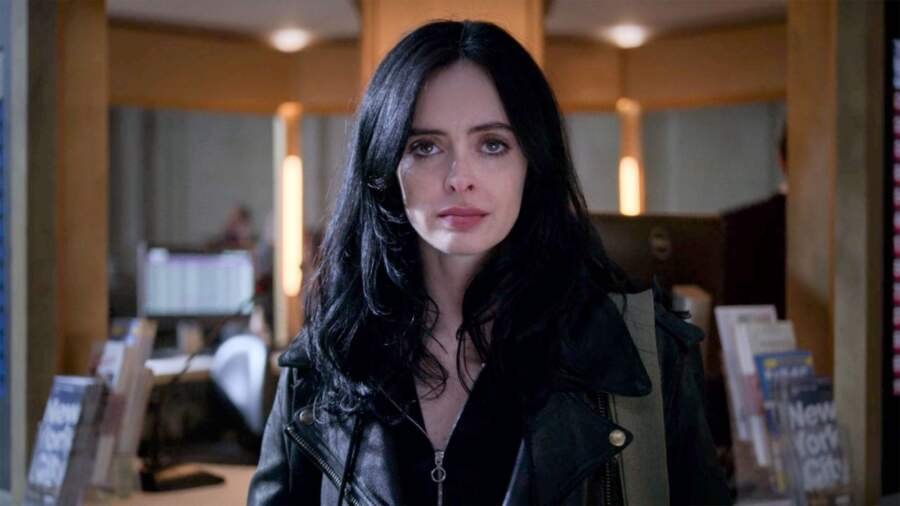 The character of Jessica Jones comes from a popular Marvel character. It tells the story of a former superhero who then opens her own detective agency in the state of New York. Also, the series has a very noir feel to it. You know, all those gritty detective shows we used to watch when we were younger? Jessica Jones brings a touch of the superhuman into that world. The show does not shy away from portraying issues such as rape, assault, PTSD and more. It is a very complicated and complex storyline. 
Stranger Things
IMDb - 8.7/10
Now, this is a series that needs no introduction from anyone. Stranger Things is a blend of many things, from 80s pop culture and aesthetics to modern day problems. And the best part is that it manages to hit all the right notes with its mixture. The series follows a bunch of kids who discover a terrifying alternate dimension right beneath their town and struggle to deal with the monsters it unleashes. One of the most popular series ever produced by Netflix, Stranger Things has 4 seasons and you can watch all of them right now. 
Bojack Horseman
IMDb - 8.8/10
Bojack Horseman is much more than just an animated series. Will Arnett provides the voice of the titular character here, an anthropomorphic horse with severe existential crisis. He was once the hero of a sitcom and now a faded star. You will feel extremely sorry for Bojack and the rest of the cast as they deal with substance abuse, depression, anxiety and a host of other problems. Also, sometimes the series puts forward dialogues that are really eye-opening. Five seasons of the show have been released so far. 
Making a Murderer
IMDb - 8.6/10
This is one of the strangest and most tragic series on this list. The documentary follows Steven Avery, a Wisconsin man was found to have been wrongly arrested by the police for the rape of a girl. He spent 18 years in prison before they let him out. But here is the bleak irony. The police immediately arrested him again because of the alleged murder of Teresa Halbach, a local photographer. The series covers the entirety of his trial and what went on during the case. It is a gripping watch and we recommend you watch this later. 
Narcos
IMDb - 8.8/10
This is the series that catapulted Netflix into the star-studded hall of original service providers. Narcos deals with the American law enforcement and its efforts to stop the flow of cocaine from South America. Pablo Escobar is the hulking antagonist of the first season, a ruthless drug lord with a passion for high life and much love for his family. Also, the series is extremely dark and bloody. We do not recommend it for the faint of heart. But you can start with crime thrillers if you prefer a really well-made one. 
Daredevil
IMDb - 8.6/10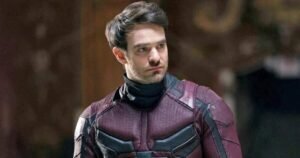 We recommend Daredevil to everyone. It is one of the finest examples of just how much you can achieve when you are willing to push the envelope. Daredevil is yet another gritty Marvel superhero, a blind man blessed with an unnatural sense of hearing and skill in martial arts. He works as a lawyer by day and fights crime by night. Seems well-worn, does it? Worry not, the makers of Daredevil made sure not a single dull moment breaks your sense of immersion. You will love every part of it. 
The Witcher
IMDb - 8.1/10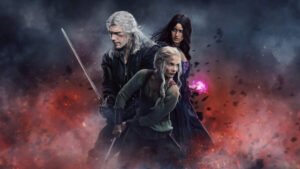 The Witcher is one of the newest entries in the market. It is an adaptation of a polish series of fantasy novels. Also, it portrays Henry Cavill as a monster hunter for hire in an Eastern European fantasy world. The special effects are stunning, the fights are the stuff of legend even now. And Henry, who is a nerd and has played the award-winning games as well as read the books, does a wonderful job of bringing Geralt of Rivia to life. The Witcher has two seasons so far with a third expected sometime this year. 
Altered Carbon
IMDb - 7.9/10
Altered Carbon is one of the finest cyberpunk series in the world. It tells the story of a time when memories can be uploaded into a new brain if the previous body dies. The story follows Takeshi Kovacs, once a skilled soldier and now a political mercenary, as he sets about solving a man's murder. It could give him what he needs. Also, it could mean permanent erasure of his memories and a slow, gruesome death. Cyberpunk as a genre is pretty popular. And Altered Carbon is a fine example. 
Also read: In The Dark Cast In Season 4: The Ending With Twist and Turns