Here are the top 12 vacation rental sites in the world as of now. With stay-at-home orders in place, many of us are itching for a getaway. One way to plan our next vacation is by searching for great deals on websites that offer vacation home rentals. These rentals have become incredibly popular, especially with the help of the internet. In fact, around 450 million people used vacation rental websites in 2019 to book their accommodations. Also, if you are planning a getaway, make sure you check all these sites here. 
1. Booking.com
Booking.com is the largest website for booking accommodations on the internet. It has a whopping 28 million listings, with hotels making up most of them. However, around one-quarter of the listings are vacation rentals like houses, apartments, and shared spaces. What sets Booking.com apart is its easy-to-use search engine. You can filter your search by budget, privacy level, user rating, facilities, and more. The website is available in 43 languages and offers various currencies. Regular users enjoy great perks such as discounts, secret deals, and exclusive city travel guides. How wonderful!
2. Airbnb
Airbnb is the largest website for vacation rentals and experiences. It started as a platform for renting rooms but quickly expanded to include apartments, houses, and other types of accommodations. It's perfect for adventurous travelers looking for unique stays like tiny houses, tree houses, and even castles. Recently, Airbnb added online experiences for at-home activities like fitness sessions, cooking classes, and escape room nights. With listings in over 100,000 cities and experiences in 1,000+ cities worldwide, Airbnb is a global powerhouse. You can access the website in 62 languages and find options in almost every country and region.
3. Google Hotels
Google is not just for searching the web. It also offers a vacation rentals service called Google Vacation Rentals. It works like Google Flights and Google Hotels, gathering offers from different providers like Booking.com and Tripadvisor. When you visit the site, you'll see deals for popular destinations and can enter your travel details in the search bar. You can search in various currencies and the service is user-friendly. Once you find a rental you like, Google will send you to the provider's website to make the booking. It's a convenient way to find and book vacation rentals. Also, it is quite convenient. 
4. Vrbo
Vrbo is the best website for finding unique vacation rentals like cabins, condos, and chalets. It used to be called Vacation Rentals by Owner (VRBO) but changed its name after being acquired by Expedia. Vrbo offers a wide range of rentals to suit different styles, including houses, apartments, cottages, villas, and even castles. The website is easy to use, and you can save rentals you like by adding them to your Trip Board. It's a great way to plan your next vacation. Also, you can rent whatever you wish here. One of their customers even rented a Scottish castle. For a steep cost, of course.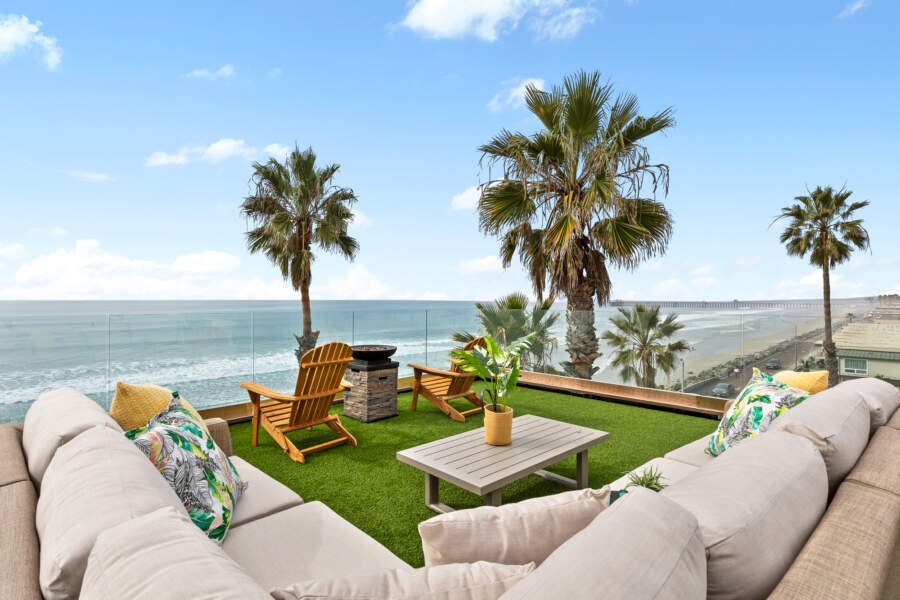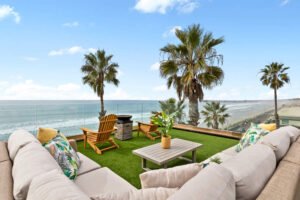 5. FlipKey
FlipKey is a website owned by TripAdvisor that offers unique vacation rentals. Founded in 2008 and acquired by TripAdvisor, FlipKey is a great option for finding special places to stay. When you visit the FlipKey website, you can search for rentals by entering your destination and dates or signing up for personalized recommendations. They also provide lists of popular and trending destinations to help you find the perfect getaway. It's a user-friendly platform that makes it easy to discover your ideal vacation rental. Also, it offers you a ton of options to explore along the way. 
6. Onefinestay
onefinestay is a luxury vacation rental website that offers a small selection of high-quality rentals. Their rentals are carefully chosen and managed by local professionals. They have two collections: the City Collection, which includes luxury homes in major cities like New York, London, and Paris, and the Villa Collection, which features top-notch villas in exotic destinations such as St Barts, St John, and Turks and Caicos.
When you book a rental through onefinestay, you can expect a professionally managed experience with personalized amenities and round-the-clock support. Also, you get the full professional help throughout your stay with them. It is a wonderful deal. 
7. Sonder
Sonder is a popular vacation rental company that focuses on modern and stylish accommodations in major cities across the US, Canada, and Britain. When you book with Sonder, you can expect more than just a place to stay. Their rentals are carefully selected and come with high-speed Wi-Fi, artisan coffee, fresh towels, fully-equipped kitchens, and in-suite laundry. They offer self-check-in and provide 24/7 support through their app. Before your arrival, Sonder's staff ensures that the rental is clean and disinfected. Plus, if you plan to stay for a longer period, you can enjoy significant discounts on your booking.
8. HomeExchange
HomeExchange is a website that allows people to swap homes with others for their vacations. Founded in 2017, it has created a global community where members can securely exchange homes. To join, you pay $150 per year and get unlimited exchanges, 24/7 support, and property damage cover. To start, create a profile and list your home. Then, search for homes you want to swap with. HomeExchange also has a system called GuestPoints for non-reciprocal exchanges. This means you can host someone at your home and earn GuestPoints. Which you can later use to travel and stay at other homes. And you get good customer service as well.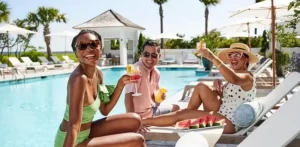 9. Homestay
Homestay is a popular website for staying in other people's homes while traveling. It offers a safe and affordable way to find accommodations for leisure, study, or work. Similar to Airbnb, guests can leave reviews about their stay. Homestay has a wide range of hosts, offering both short-term and long-term stays. While Homestay emphasizes affordability, it also offers some luxurious options. On their website, you can find various types of accommodations. From regular rooms to grand French chateaus or charming Cuban casas from the early 1900s. Also, you get the finest deals for the best price. It is a deal. Also, it is worth your money. 
10. Vacasa
Vacasa has a wide selection of luxury vacation rentals all over the world. They focus on upscale homes in top-notch destinations, including the US, Caribbean, Europe, Latin America, and Africa. You can easily search for Vacasa rentals using their website or mobile app. They provide detailed descriptions and virtual tours of each property. The homes are professionally cleaned and stocked before your arrival, ensuring a hassle-free stay. You will get 24/7 customer service. Also, it is worth your while to use it. Moreover, there are a lot of options as well.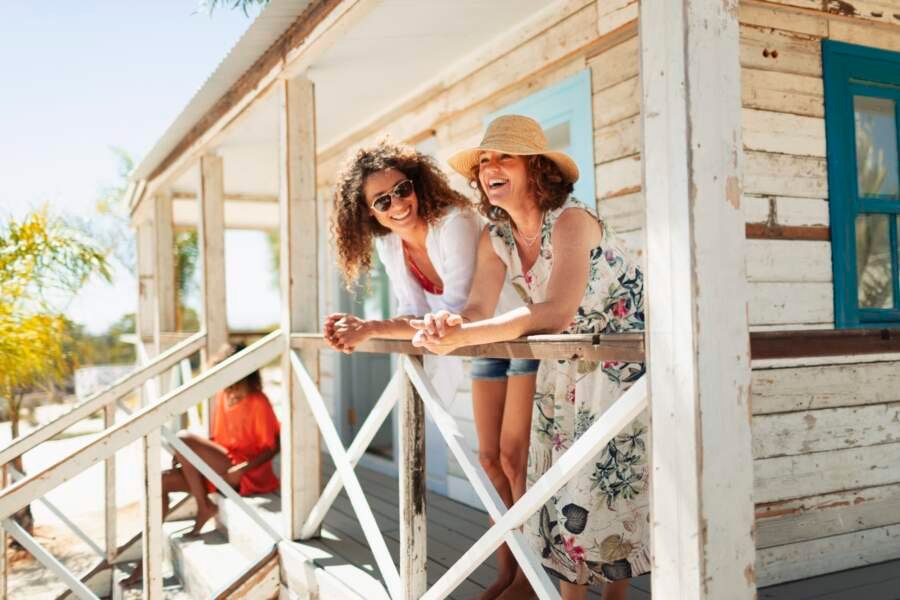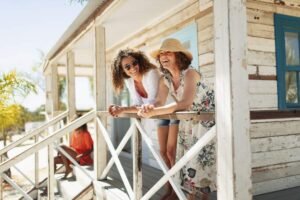 11. TripAdvisor
TripAdvisor is a well-known and reliable website for vacation rentals. It has been around since 2000 and is highly trusted by travelers. Apart from rentals, TripAdvisor is also a popular site for comparing hotels, restaurants, and attractions. You can find billions of reviews on various places worldwide. TripAdvisor owns other vacation rental sites like FlipKey, VacationHomeRentals, and HouseTrip. When you list your property on TripAdvisor, it will automatically be shown on FlipKey too, giving you more chances to attract guests. TripAdvisor charges a 3% commission for each booking, making it a cost-effective option for homeowners.
12. Expedia
This is one of the largest sites for vacation rentals. It is really nice and offers great deals. Air cruises, rentals, hotels you will find everywhere. It offers a variety of deals as well. You will get value for money. Also, you can also filter their search by searching for specifically what you require. It is a very useful function. Expedia can be very much your next vacation site. People all around the world trust it. You can too. 
Also read: Investing in Noosa Apartment Rentals: Important Things You Need to Know