Here is a list of related celebrities that will baffle your mind. It often happens in the world of entertainment. You run into someone who is related to another famous person. It should not happen, you did not expect it. But it does. In this list, we are going to talk about some famous personalities who are related to each other. For example, did you know Kate Middleton and Ellen DeGeneres are relatives? Yup, I guessed not. So without further ado, let us begin the list.
Tom Cruise and William Mapother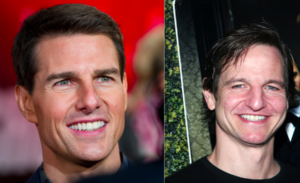 William Mapother, known for his dark movie roles, gained fame as Ethan Rom in the popular show Lost. He is the first cousin of Tom Cruise and has appeared in movies with him, including Vanilla Sky, Mission Impossible II, and Magnolia. Interestingly, Tom Cruise's full name is Thomas Cruise Mapother IV. Quite surprising, isn't it? Also, this is one really happy coincidence. 
Ellen DeGeneres and Kate Middleton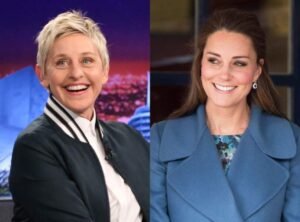 Ellen DeGeneres, the popular American host known for her humor, is actually related to royalty. She is the 14th cousin of Kate Middleton, the princess. An ancestral tracing company in Boston discovered this connection. They share a common ancestor, Sir Thomas Fairfax, and his wife Agnes Gascoigne, who lived in England in the 1500s. Now that is something of a royal tale if I ever heard one. 
Riley Keough and Elvis Presley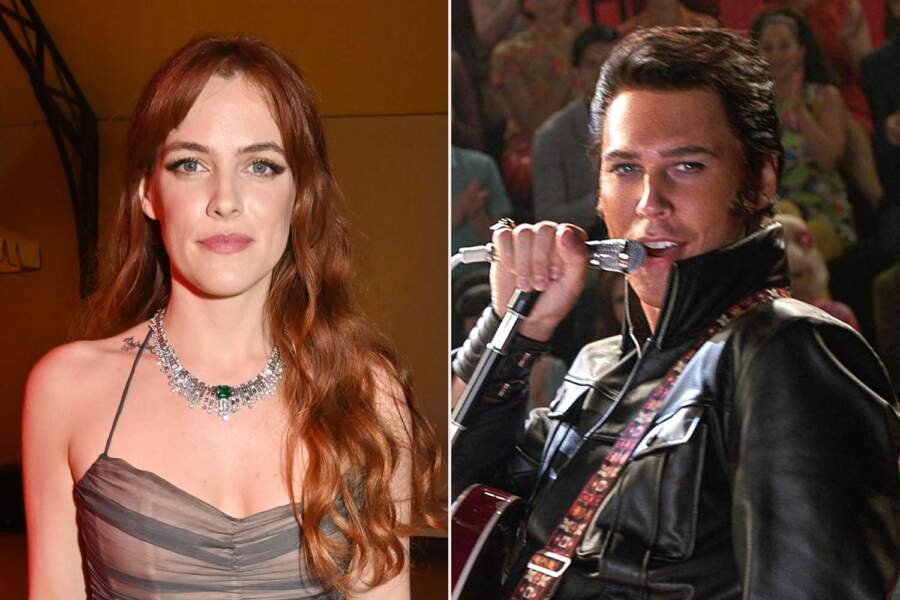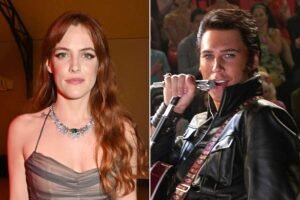 Riley Keough is the daughter of Lisa Marie Presley, which means she is the granddaughter of Elvis Presley. Although she never met her famous grandfather, Riley has inherited his talent and made a name for herself in the movie industry. While she initially started as a model, appearing at a Dolce & Gabbana show, she later transitioned to Hollywood. Her role alongside Tom Hardy in Mad Max: Fury Road gained her worldwide recognition.
Lily Allen and Alfie Allen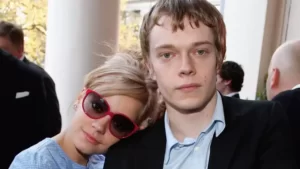 You might be surprised to know that Lily and Alfie Allen are actually siblings! Lily has achieved great success in the music industry since her debut album sold over 2.6 million copies. Her talent earned her nominations at prestigious award shows like the Grammy Awards, Brit Awards, and MTV Video Music Awards. On the other hand, Alfie made a global impact with his role in Game of Thrones, where he portrayed a member of the Greyjoy family with a tragic fate.
Al Roker and Lenny Kravtiz
It's quite surprising to discover that the famous singer Lenny Kravitz and the well-known television personality Al Roker are actually distant cousins. Their grandfathers were cousins, but they didn't realize their family connection until later on. When asked about it, Al expressed his positive outlook, saying, "I think it's cool, and I'm embracing it."
Charlie Sheen and Emilio Estevez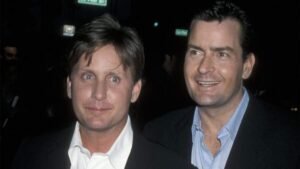 You might be surprised to learn about this sibling duo. Charlie Sheen, a well-known celebrity with a history of substance abuse, and Emilio Estevez, a familiar face from numerous movies in the 80s and 90s. Despite their contrasting lifestyles, these two brothers have had their differences and didn't communicate for a while. However, it appears that their relationship is now improving. Also, the relationship is pretty good. 
Shirley Maclaine and Warren Beatty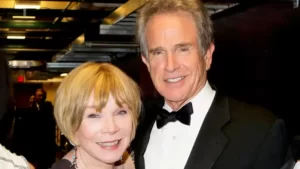 It may surprise you to learn that Shirley Maclaine and Warren Beatty, two beloved stars from the 60s, are actually brother and sister. Their relationship was kept secret for a long time due to their estrangement, which kept them apart. There are rumors that Beatty felt overshadowed by Maclaine's successful career in Hollywood. By the age of 30, she had received three Oscar nominations, while Beatty, who starred in "Bonnie and Clyde," hadn't won any recognition at that time.
Halle Berry and Sarah Palin
Halle Berry recently discovered that she is somehow related to American politician Sarah Palin. The information came from unclear sources, and someone sent her this surprising news about their distant connection. Now that is one hell of a coincidence. Imagine wielding political power along with star power. Also, one great relationship. 
Dolly Parton and Miley Cyrus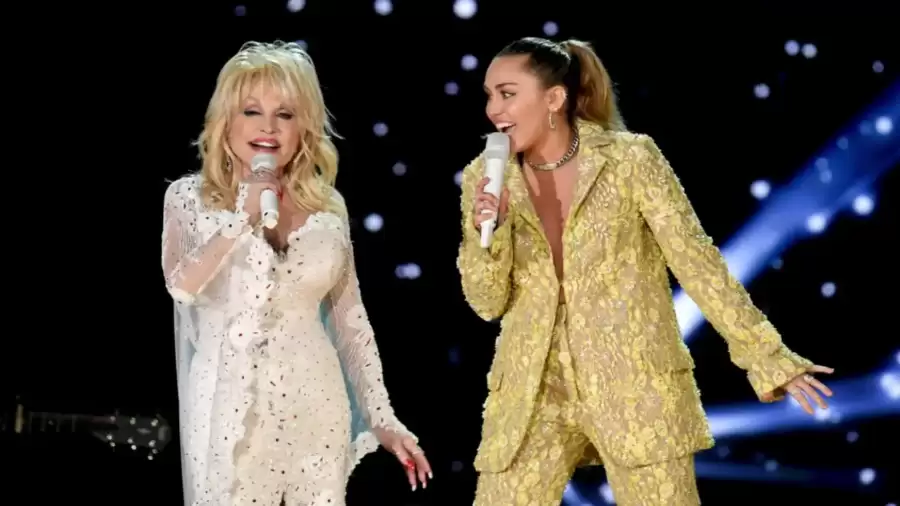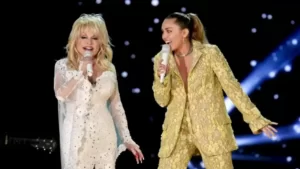 Dolly Parton and Billy Ray Cyrus have been good friends for a long time, and Dolly is even Miley Cyrus' Godmother. It's clear to see that Dolly has influenced Miley, as they both have a passion for unique outfits and country music. Also, this means there was always a musical spark in the Wrecking Ball singer. 
Jenny McCarthy and Melissa McCarthy
Jenny and Melissa are cousins and they both have a great sense of humor. She played a role in helping Melissa get her first acting opportunity on a TV show, which led to her successful career. Also, Melissa is a really good actress in case you haven't seen her movies. Try some of the better ones. Spy, for example, is really good. 
Julia Roberts and Emma Roberts
Emma and Julia Roberts are aunt and niece. Emma credits her aunt as a source of inspiration for her acting career. Thanks to Julia's influence, Emma has delivered outstanding performances in shows like Scream Queens and American Horror Story. Also, this is one great relationship. Julia Roberts was magnificent with Richard Gere in Pretty Woman. 
Snoop Dogg and Brandy Norwood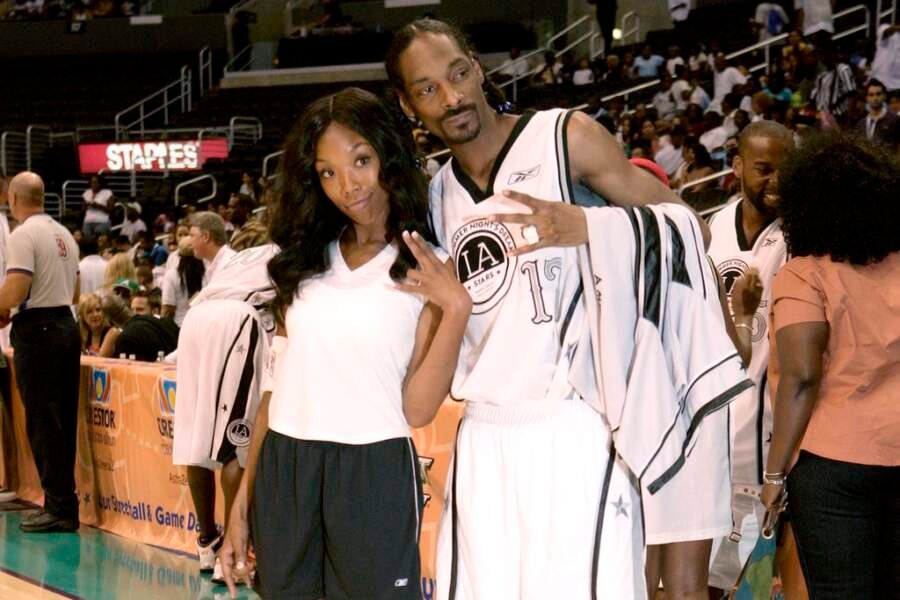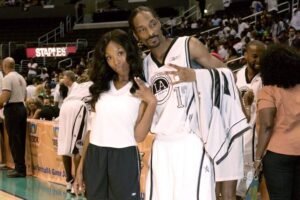 Snoop, Brandy, and Ray J are first cousins. The rapper revealed in a 2006 interview with MTV that they are family. They collaborated on a song called "Special" in 2009, showcasing their musical connection. Also, this is one of the best collaborations ever. Snoop Dogg is a wonderful musician in his own right. And Brandy is pretty good. Both of them make some really nice music together. 
Emily Blunt and Stanley Tucci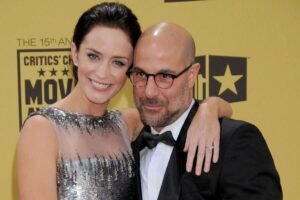 Stanley Tucci, known for his role in The Devil Wears Prada, is actually Emily Blunt's brother-in-law. He married Felicity Blunt, Emily's older sister, after meeting her at Emily's wedding to John Krasinski in 2010. Also, now we know why so much star power runs in the very genes of the family. Moreover, Emily Blunt is drop dead gorgeous and so is Stanley Tucci. You know why. 
Goldie Hawn and Kate Hudson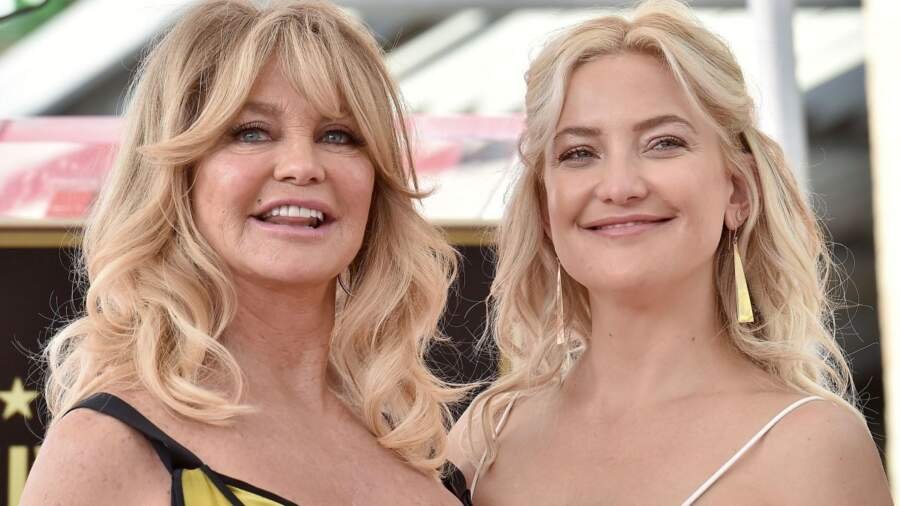 Kate, known for her successful acting career, is the daughter of the legendary actress Goldie Hawn. She has inherited her mother's talent and has established herself as a talented actress in her own right. Also, with so much star power bursting out of them we are surprised they have not blotted out the sun yet. 
Melanie Griffith and Dakota Johnson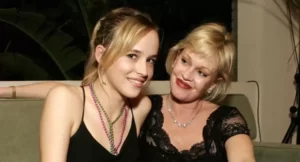 In Hollywood, there's a talented mother-daughter duo, Melanie Griffith and Dakota Johnson. Both actresses have made a name for themselves in the industry. Dakota's grandmother, Tippi Hedren, is also a renowned actress. The talent runs deep in their family! What's more, this is one of those cases of talent in the genes. 
Kate Middleton and Guy Ritchie
The Duchess of Cambridge, Kate Middleton, has quite a few famous relatives, and one of them is film director Guy Ritchie. A book published by the New England Historic Genealogical Society in Boston reveals that Kate and Guy are distant cousins, specifically sixth cousins. The Duchess seems related to every famous person in the world. And that is not even the beginning of it. Let us see what happens in the future. Maybe she can claim descent from a great king. Oops. 
Matt Damon and Ben Affleck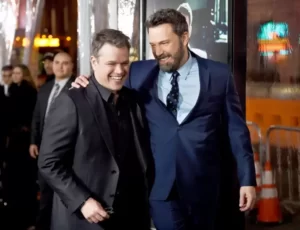 These close friends have a long history together, having met when they were just eight and 10 years old. After spending some time apart from college, Matt and Ben came back together to collaborate on several movies like Good Will Hunting and School Ties. Interestingly, they are also distantly related as 10th cousins! The movie was really good. 
Jason Momoa and Zoe Kravitz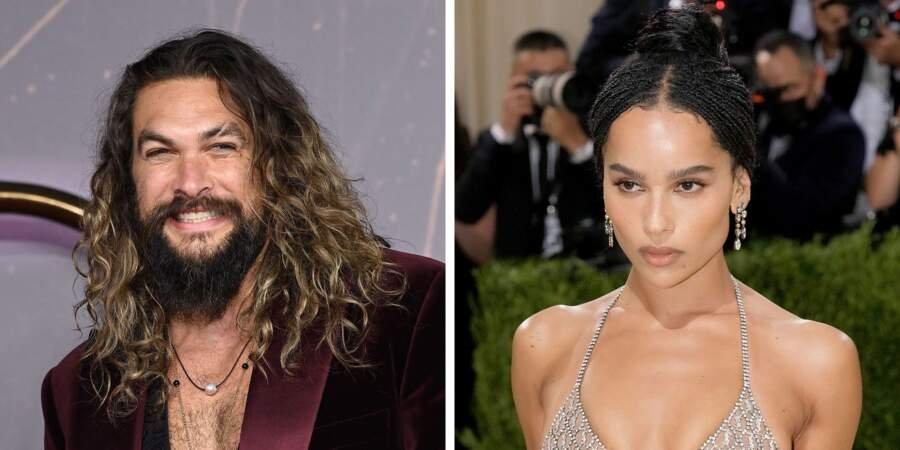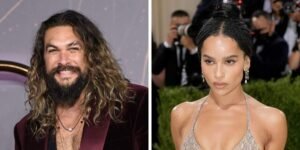 Even though they are not directly related, we can't overlook these two celebrities. Jason Mamoa, the king from Game of Thrones, became the stepfather of Zoë Kravitz, the star of Big Little Lies. In 2017, Jason married Zoë's mom, Lisa Bonet, after being in a relationship for 12 years. They now have two children together who are Zoë's siblings.
Also read: Peter Artemiev – His Relationship with Julia Fox and Controversies