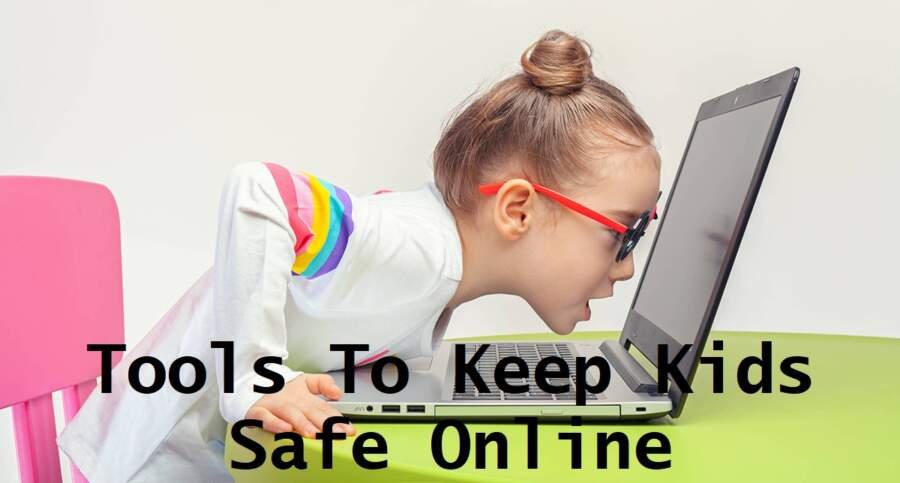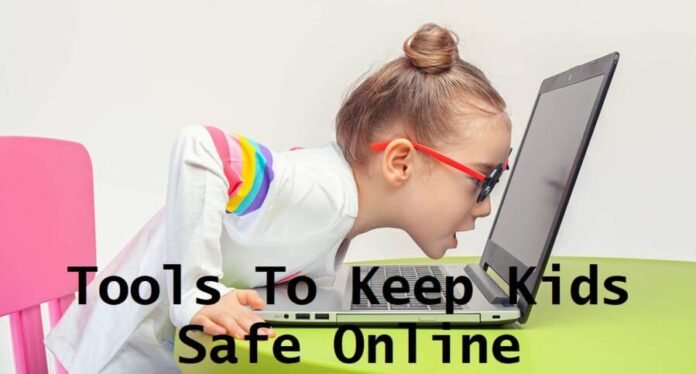 These are the top 12 tools to keep kids safe online. During the COVID-19 pandemic, kids spent more time on screens. They learned at home, socialized virtually, and used screens as a distraction while parents worked from home. But more screen time means more risk. The Organization for Social Media Safety reported that 82% of child sex crimes come from social media sites. In 2017, the National Center for Missing and Exploited Children got over 10 million reports of online child enticement and exploitation. The number keeps rising fast. It's essential for parents to be aware and use tools like parental control software to keep their children safe online. Thus, child protection tools are necessary. 
Norton Family
Norton Family encourages parents to talk to their kids about online safety instead of just spying on them. It can watch over many devices, and you can see everything your kids do on the web or through the mobile app. Also, it's affordable, easy to set up, and has useful geofencing tools. Norton Family stands out for its unique approach to parental control, focusing on cooperation and open talk with House Rules and Request Access features. Moreover, it's great for parents who communicate well with their children. With Norton Family, you can keep your kids safe online while fostering trust and understanding.
Circle Home Plus
Circle provides an easy-to-use hardware and software solution for parents to watch their kids' internet activity. You can manage devices on your home network and also keep an eye on Android and iOS devices. Circle Home Plus may not be cheap, but it's valuable for big families with many internet-connected devices. Moreover, with one subscription, parents can monitor as many devices as they want and set screen time limits for each child. Also, it's a quality option for parents who want to ensure their kids stay safe online and manage their screen time effectively.
Mobicip
Mobicip has fantastic parental control features with three affordable subscription options. Parents can monitor their child's location, watch the YouTube videos they see, and set screen time limits. It's also great for keeping track of who your child interacts with on social networking apps. Mobicip is one of the best parental control services with social media monitoring. You can get this feature by signing up for the Premium plan. With Mobicip, parents can have peace of mind and keep their kids safe online while staying within budget. Also, you can do a lot other stuff with it. 
Locategy
Locategy helps parents with geofencing, app blocking, activity reports, and simple setup. It may not have as many features as Norton Family, but it's still a good way to keep an eye on your kids. If you prefer a more hands-off approach to parental control tools, Locategy is a good choice. It's easy to use and great for tracking your child's location and managing screen time. With Locategy, parents can have peace of mind and stay connected with their kids while they explore the digital world. Also, you are secure in the knowledge that your child is not doing anything wrong.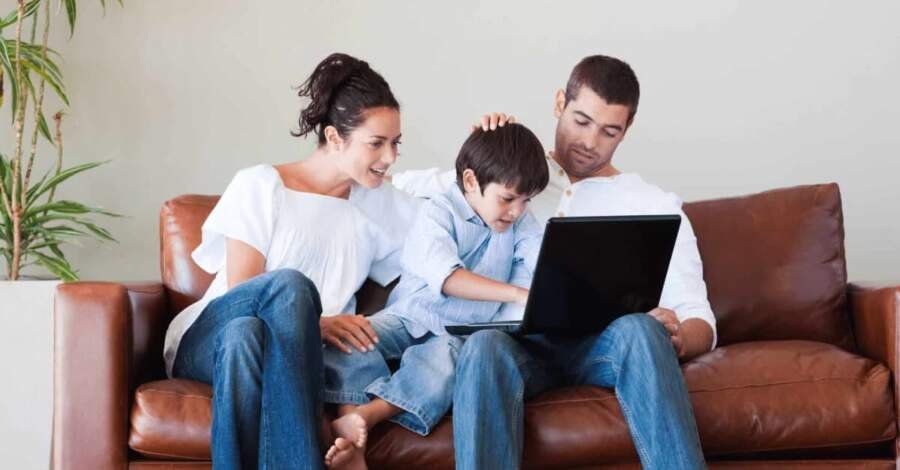 Qustodio
Qustodio is a great choice for parents who want many features to keep their kids safe online. It has web filtering, strong app blocking, and detailed activity tracking. You can set rules and check your child's activity using Qustodio's easy online dashboard or the parental mode of its mobile apps. It's worth spending a little more money for this powerful tool to monitor your children online. Qustodio is one of the more expensive options we've seen, but it's worth it for the peace of mind and control it gives parents. Also, you can control your child's internet habits with it. 
Net Nanny
Net Nanny began as a web filter for parents, but now it has more helpful tools. You can manage screen time, track location, and monitor YouTube and social media. The Net Nanny Family Feed shows your child's real-time online activity. It also protects kids on social media platforms like Facebook, Instagram, Tik Tok, and Tumblr. With Net Nanny, parents can stay informed and keep their children safe while they explore the internet and social media. It's a comprehensive and easy-to-use tool to help parents manage their kids' online experiences. Also you get to keep track of your child's activities. Save them from a lot of harm.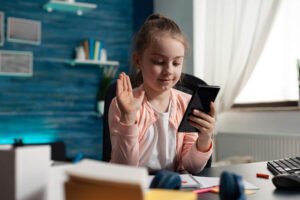 Bark
Bark helps parents control their child's mobile device with detailed monitoring. It checks various communications like texts and emails, YouTube, and more than 30 apps and social media platforms. Furthermore, you can block adult sites and choose specific categories like streaming services and online gaming. Bark goes beyond adult content and looks for signs of cyberbullying, predators, suicidal thoughts, and violence threats. Also, if any issues are found, parents get an alert to keep them informed. Furthermore, Bark is a powerful tool that helps parents keep their kids safe online and aware of potential dangers.
Kaspersky Safe Kids
Kaspersky Safe Kids offers excellent features without any cost. You can block adult content and YouTube and use ready-made categories for easier parental controls. Moreover, you also have the option to create your own list of allowed sites and games, giving you full control. Set device usage time for your child and check their location with GPS. Furthermore, Kaspersky lets you monitor up to 500 devices, so you have freedom without restrictions. Also, you can even get advice from top child psychologists if you need guidance. With Kaspersky, you can keep your child safe online with ease and peace of mind.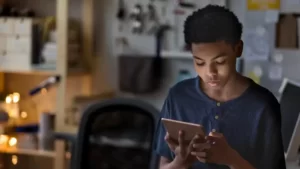 Finn Goes Online
Finn Goes Online is a safety app for kids. It teaches them about online safety, like passwords, cyberbullying, and staying safe on the internet. Parents worry about their kids' safety online, but talking to them can feel like nagging. If parents encourage their kids to use this app and discuss what they learned, they'll know their children are safe. Finn Goes Online is a fun and effective app that teaches young kids about online safety in a playful way. Also, this is one of the best apps for the protection of kids. It is quite good. 
Kidgy
Kidgy is a kids protection and internet safety app that keeps your kids safe. Furthermore, it monitors their online activity, blocks unsafe websites, and does everything a standard security app does. It also tracks their real-time location, sending alerts when they arrive or leave certain places. Furthermore, this app keeps you worry-free, whether they're online, at school, or on the way. Also, you can set tasks for your kids to do and monitor their text messages. Kidgy is one of the best internet safety apps available, making sure your kids are secure and you stay informed about their activities.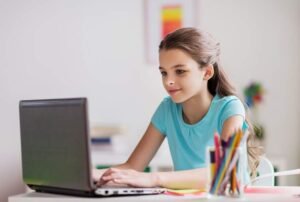 Google Family Link
Google Family Link is a top child safety app for Android and iOS. It's free and gives you lots of control. You can see what your child does on their device, approve or block app installs, manage in-app purchases, hide apps, and set limits. If needed, you can lock the device completely. The app works well, but the set-up can be a bit challenging at times. Overall, Google Family Link is an excellent tool to keep your child safe and manage their device usage easily. Also, you can be at peace of mind while your child surfs the internet. 
YouTube Kids
YouTube Kids is the perfect app for kids and parents to watch videos safely. It's created by Google to separate kid-friendly content on YouTube. With YouTube Kids, parents have a great resource and many videos for kids to enjoy. You can set screen time limits, block videos you don't like, and view the watch history. It's best for younger kids because older kids might not find it as interesting. Still, YouTube Kids is a fantastic internet safety app to keep kids safe from most stuff on YouTube. It's a great way for kids to watch videos without worries.
Also read: Top 12 Babysitting Apps for You