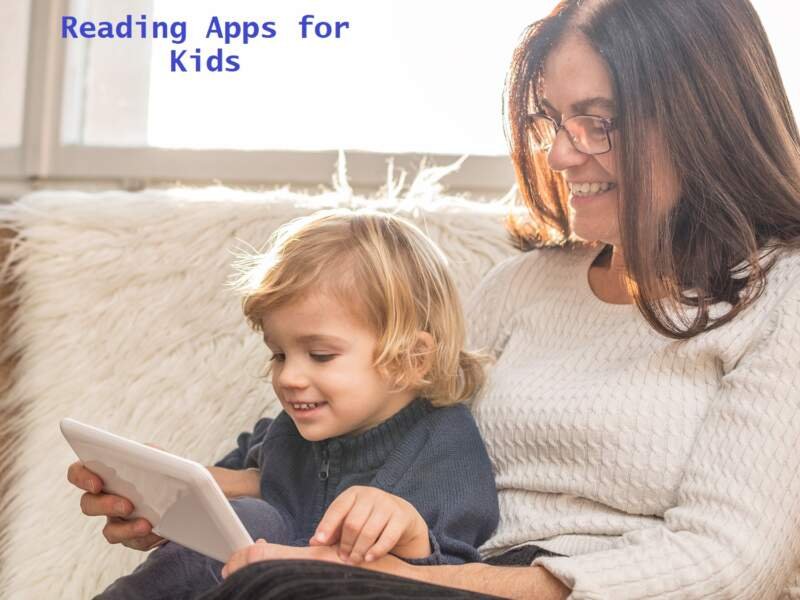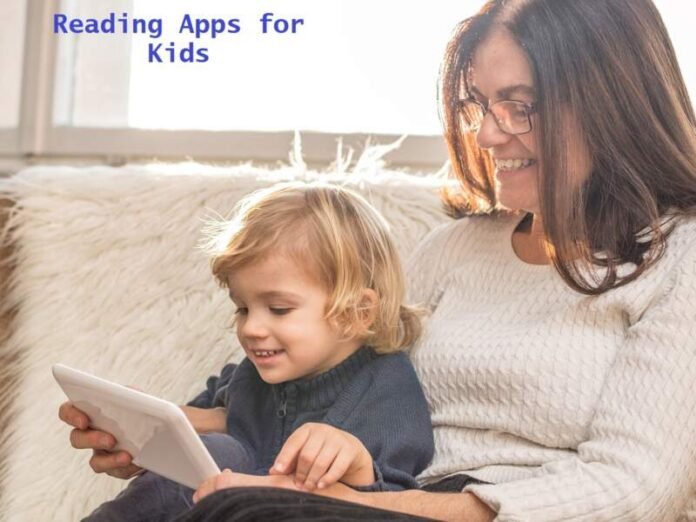 These are the top 12 reading apps for kids right now. Technology can make it easier for more children to experience the joy of learning at a faster pace. We have fond memories of playing computer games that involve reading and watching shows based on famous books. In today's world, we have the opportunity to use reading apps, some of which are free and others require payment, to adapt to evolving values and interests. These apps can provide access to a wide range of books and stories, making reading more accessible and enjoyable for children.
1. Hoopla
Book Riot suggests using this resource to easily download audiobooks directly from your local library. They also offer a wide range of children's audiobooks, perfect for bedtime stories or listening in the car. Having a large selection of audiobooks is helpful when you're looking for new material after finishing a book while traveling on the highway. With this recommendation, you can enjoy a variety of audiobooks and continue the joy of reading wherever you go. Simply access your local library's collection and discover a world of captivating stories to listen to. Also, you will find a wide range of books to select from.
2. Epic!
Epic offers a wide selection of children's books suitable for various ages. Parents or teachers can create an account on the app and set up four profiles for their children. To access the app, you'll need to register with an email and password. The app provides engaging visuals and music, creating an enjoyable learning environment for kids. With Epic, children can explore a variety of books and enhance their reading skills. It's a great resource for parents and educators to encourage a love for reading in young readers. Also, it is one of the best reading apps on the market.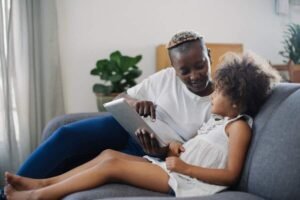 3. Sight Words
Parents who reviewed the app on the App Store are happy with this game that motivates kids to read and makes it enjoyable. It's designed for children aged 4 and up and features vibrant animations, background music, and captivating visuals. Currently, there are six games available, each customized for different grade levels. Kids have the option to create their own profile, either as humans or monsters. With this app, children can have fun while improving their reading skills. It's a great choice for parents looking to engage their kids in reading activities. Also, the visuals here are pretty great. 
4. SkyBrary
The beloved childhood show, Reading Rainbow, is back as a wonderful reading app for kids called SkyBrary. LeVar Burton, the original host, is involved in this app supported by Reading Is Fundamental. It provides access to more than 1000 stories that children can read and engage with. You can try the app for free in the first month, and after that, it costs $4.99. It's a great opportunity to explore the app without any cost before deciding to subscribe. With SkyBrary, kids can enjoy a wide variety of stories and enhance their reading skills in a fun and interactive way. Also, the amount of stories available is really great.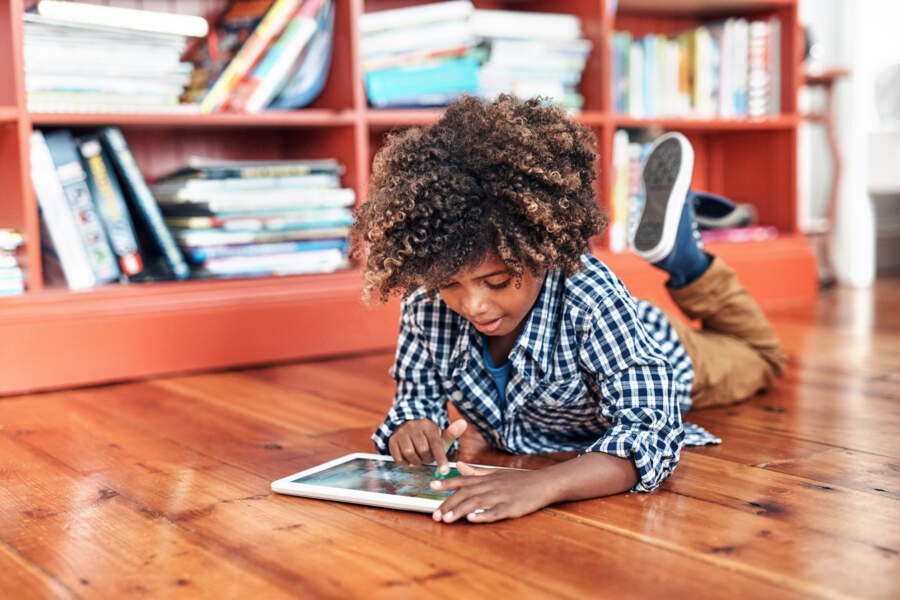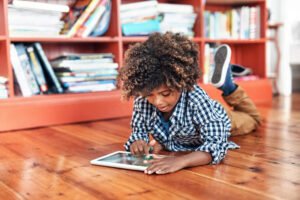 5. FarFaria
With the FarFaria app, kids can read a free story every day. The app is designed for different grade levels, so children can find stories that match their reading level. If you decide to subscribe, you'll get unlimited access to the full collection of stories. The app is great for parents too, as it aligns with the Common Core standards, making it easy to find books that are suitable for your child's age. FarFaria is a convenient and engaging way for kids to explore a variety of stories and develop their reading skills. Also, you will find a lot of engaging content here. 
6. Endless Reader
This app is made for kids aged 4 and up to learn words through visual recognition. It's designed to be captivating, with smooth animations and exciting music. The screen displays digital flashcards with animated images. Children need to put the words together or match them, while the game provides sound effects. It's enjoyable for young kids and can also uplift parents who need a little boost. The app offers a fun way for children to learn and practice their vocabulary skills. Also, it is quite the fun interacting with the symbols.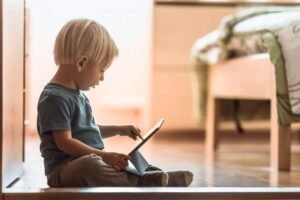 7. Spark Reading for Kids
This app is for kids in grades 3-5 and features 12 stories, both fiction and nonfiction. The stories include historical, adventurous, and even spooky themes. People who have reviewed the app mentioned that they like sharing these stories with their children. The company also offers other paid apps that you can check out. Also, you can interact with all the stuff here and have fun. It is made for children, but your young one can do a lot of fun activities with it. 
8. Reading Comprehension
The paid version of the Peakaboo apps has different versions for different reading levels, from grades 2 to 8. You can choose from various bundles that cost between $7.99 and $9.99, or you can purchase individual apps for $1.99 each. These apps aim to educate children and make them think by asking questions about the material they learn. Also, this is one of the best apps out there in the market. You can fiddle with the app for more information. But we will tell you right now. It is good, polished and really well-made.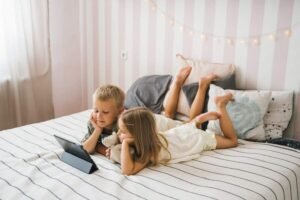 9. Tales2Go
Listening to audiobooks not only helps young readers enjoy books through sound but also supports the development of important speech and listening skills. Tales2Go offers access to a vast collection of over 10,000 titles for kids. Schools, libraries, and individuals can benefit from this paid app. You can request price quotes to get more information. However, it's worth checking if your library or school already provides free access to the app. Also, it is one of the best reading apps in the world. You will see that it is value for money with it. Download it and fiddle with it.
10. Wanderful Interactive Storybooks
In the 1990s, this company was known as Living Books and created CD-Rom games based on children's books. Now, they have adapted to modern technology and offer these interactive adaptations on iPad, iPhone, and Android devices. For parents who grew up in the '90s, this app is a great way to experience nostalgia and share those memories with their children. Also, this is one of the oldest apps still in business. You can download it and have a go. The interface is really easy to use. It is good for everyone who wants to read.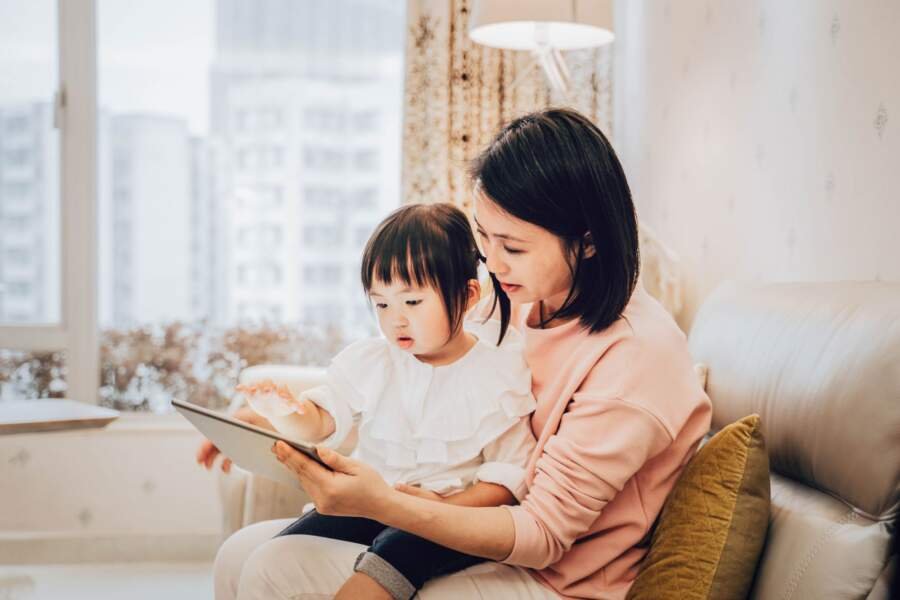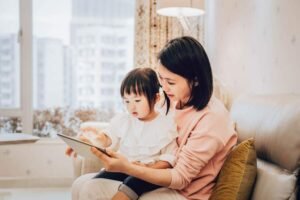 11. Kindle
Kindle is a trusted and widely used app that can be downloaded on computers, iPads, or iPhones. The app itself is free, but there may be costs associated with purchasing a Kindle device or the content you want to read. The availability of free or paid material depends on whether the book, like Peter Pan, is in the public domain or not. With Kindle, you can enjoy a vast library of books on your digital devices and choose from a wide range of titles for your reading pleasure. Also, you will like the interface and layout. 
12. Audible
Audible is a popular app that offers a wide selection of audiobooks, including many for children. It's great for listening to stories during commutes or travel. While the app itself is free to download, there are individual prices for audiobooks, typically based on the cost of the corresponding Kindle version on Amazon. The sound quality is excellent, and if you subscribe to Audible, you can enjoy two books per month. This service is particularly suitable for older readers who have long commutes or spend time waiting. It's a convenient way to access and enjoy a variety of books through audio.
Also read: Instacruze: 8 Smart Strategies to Make Instagram Stories Stand Out