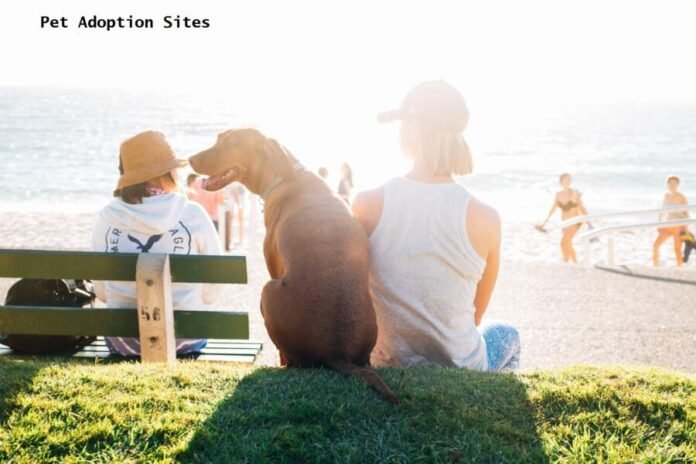 These are the top 12 pet adoption sites for you right now. Everybody likes to own pets. A dog or a cat, a bird or even a turtle simply turns the mood in the home happy. You will find yourself full of energy the moment you start taking care of another little creature all by yourself. Thus, with that in mind we have selected some of the best sites for you. Check them and you will find something of your choice here. Without further ado, let us begin our glimpse at the best pet adoption sites. 
Best Friends Animal Society
The Best Friends Animal Society is an amazing organization that helps animals find loving homes. They are the largest no-kill animal adoption service in the country, which means they never euthanize animals just because they haven't been adopted quickly. They make it easy for people to find their perfect pet by offering guided tours of their sanctuary. But they go even further! Furthermore, they offer overnight stays at the sanctuary, where you can see animals in their natural habitat and choose the pet that captures your heart. Also, they even arrange transportation across the country and Canada for people who can't pick up their new pets in person.
Petfinder.com
Petfinder.com is a huge online database where you can search for pets that need homes. It has a wide range of animals, including popular ones like dogs and cats, but also more unusual ones like chinchillas, snakes, and even barnyard animals. The website has lots of filters, so you can easily find the perfect pet for you based on their species, breed, age, and more. It's a great resource for anyone looking to adopt a pet. Plus, they have lots of helpful resources for new pet parents, like checklists, articles, and videos to help you take care of your new furry friend. Also, the customer service is very friendly and quite good. 
ASPCA
The ASPCA is the oldest humane organization in the US, dedicated to helping animals for more than 150 years. They go beyond just finding homes for pets and also focus on rescuing and protecting animals from cruelty. If you want to adopt a pet, the ASPCA has various options to help you. They have a database of local animal shelters and their own sanctuary for adoptions. What's great is that they use a special algorithm to match you with a pet based on their personality, ensuring you find the perfect companion. The ASPCA encourages kindness and compassion towards animals in everything they do. Also, you will find a variety of animals here. So browse and choose according to your tastes.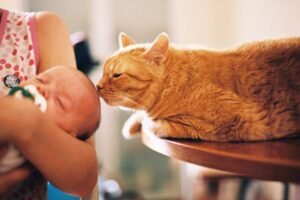 Adopt a Pet
Adopt a Pet is a big non-profit website where you can find thousands of homeless pets for adoption. They work with shelters, rescue groups, and humane societies all across the country to feature animals looking for a home. Also, you can search for pets near your location and explore a wide range of species. Furthermore, the best part is that you can save your searches and casually browse through available pets without any pressure. Moreover, they also offer a useful feature called the new pet alert, which notifies you by email whenever a new pet matching your preferences becomes available. It's a quick and convenient way to find potential pets that match what you're looking for.
PetSmart
PetSmart and Petco, two popular pet stores, team up with rescue groups and shelters to host adoption events. These events are a great opportunity for local people to find a new pet and bring them home. Also, PetSmart holds these events regularly, creating a fun and friendly atmosphere for people to meet their potential furry friends. Furthermore, the best part is that you can also get all the pet supplies you need right there at the store, making it convenient and easy. Also, these events have been very successful, with PetSmart Charities alone helping to facilitate more than 10% of all pet adoptions in North America.
Pets for Vets
Pets for Vets is an organization that helps war veterans find a furry companion. It's a special program that brings so much joy to both the veterans and the animals they adopt. Also, many veterans face challenges like PTSD, loneliness, and depression when they come back from war. At the same time, there are many animals without homes, and some even get euthanized. Furthermore, pets for Vets solves these problems by connecting veterans with shelter pets. It's a wonderful solution that gives both the veterans and the animals a fresh start and a chance for a better life together. Also, it serves two purposes at once. You can browse through their collection if you are so inclined.
Hearts United for Animals
Hearts United for Animals is a successful animal sanctuary that saves lives. Their main goal is to stop animal suffering and cruelty. They have rescued over 10,000 animals from puppy mills and provided shelter for abused and at-risk animals. Also, they also help with spaying/neutering and have found homes for more than 13,000 animals. Moreover, if you're looking to adopt, you can apply online and find your perfect match from their adoption network. Furthermore, the adoption fee includes vaccinations, deworming, spaying/neutering, and microchip implantation for safety. Hearts United for Animals is dedicated to making sure pets are well cared for and loved.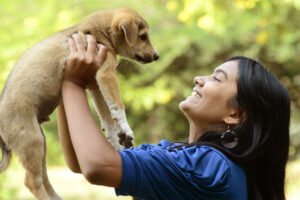 American Kennel Club
The American Kennel Club is known for maintaining the registry of purebred dogs. But they do much more than that. They educate people about taking care of dogs and help improve the lives of animals across the country. Moreover, they have the biggest network for rescuing purebred dogs. You can search for a specific breed, get expert advice, and find the perfect furry companion to bring home and love. Also, the American Kennel Club is committed to making sure dogs are well cared for and finding them happy homes.
Animal Friends Rescue Project
Animal Friends Rescue Project is a wonderful organization that helps animals in need. They work hard to find loving homes for abandoned pets and care for animals that have been mistreated or left on their own. Moreover, they rescue animals in difficult situations and provide them with the care they deserve. Furthermore, you can adopt a pet from them either in person or online, and they have a wide range of pets to choose from. Also, they also offer resources for new pet owners. If you can't adopt, you can still make a difference by sponsoring an adoption and saving lives.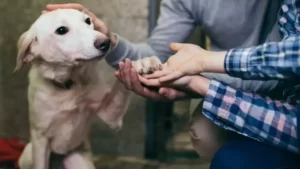 Rescue Me
Rescue Me is a remarkable organization started by Jeff Gold to find loving homes for abandoned animals. It has grown to become the biggest global directory for animal adoption, connecting people with pets in over 150 countries. They have a wide variety of animals available, including dogs, cats, rabbits, and even wildlife and farm animals. Rescue Me also has a special center to help injured and abused animals recover. If you're looking to adopt a pet, Rescue Me is the perfect place to find your new furry friend and make a positive difference in their lives.
North Shore Animal League of America
We adore the North Shore Animal League of America because they are the biggest organization that saves and finds homes for animals without harming them. They make it simple to find a cat or dog by entering your zip code on their website. You'll receive information about the nearest Animal League location. So far, they have rescued more than 1.1 million animals. Also, you will find a variety of animals that need your help and love. So you can visit their site right now. 
Also read: 8 Best Plus Size Swimwear for Women