These are the top 12 online jewelry stores for you. Trusted online jewelry websites offer a unique and delightful gift-giving experience. They have a wide selection of high-quality jewelry, including necklaces, earrings, rings, and more. You can easily find the perfect piece without the hassle of going to a store. Whether you prefer dainty or costume jewelry, these websites have it all, including options for expensive jewelry if you want to splurge. Also, you can choose which one works best for you. Without further ado, let us jump right in.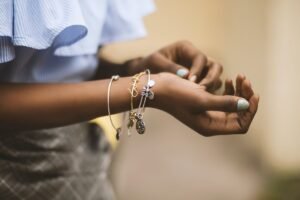 Zales
Zales has been a well-established jeweler in the USA since 1924. They offer natural diamonds sourced responsibly or lab-grown ones. Their vast selection includes ready-to-wear jewelry, and they have over 700 stores nationwide. Zales has regular sales and markdowns, making it easy to find great deals. They also provide a six-month repair guarantee, diamond upgrade offers, and a lifetime commitment to cover broken or lost jewelry. Also, you get to choose a lot of options for your shopping. Moreover, Zales will allow you to purchase trinkets for yourself which are extremely good when it comes to quality. 
James Allen
James Allen is a top online jewelry store, known for its high-quality wedding and engagement rings. They offer complete customization, allowing you to design your ring exactly as you want it, from the setting to the gems. The result is a unique and cherished piece that will be loved by the recipient. Experts praise James Allen for their personalized rings, tailored to your preferences, making each ring special and just for you. Also, there are a lot of things you can buy from James Allen. For a wedding or birthday gift or just for personal use, James Allen is the best. 
Ross Simons
Ross Simons is a top online jewelry store with a wide range of unique and affordable jewelry pieces. They offer fashion jewelry brands for bracelets, earrings, necklaces, and more. The prices vary, making it suitable for all budgets. They even have a clearance rack with stunning items starting at $8! Ross Simons offers fine jewelry, including diamonds, pearls, gemstones, and more, at value prices. Reviewers praise Ross Simons for its selection and prices, with discounts up to 70% compared to other retailers. Also, you will find a large collection of jewelry in the online store.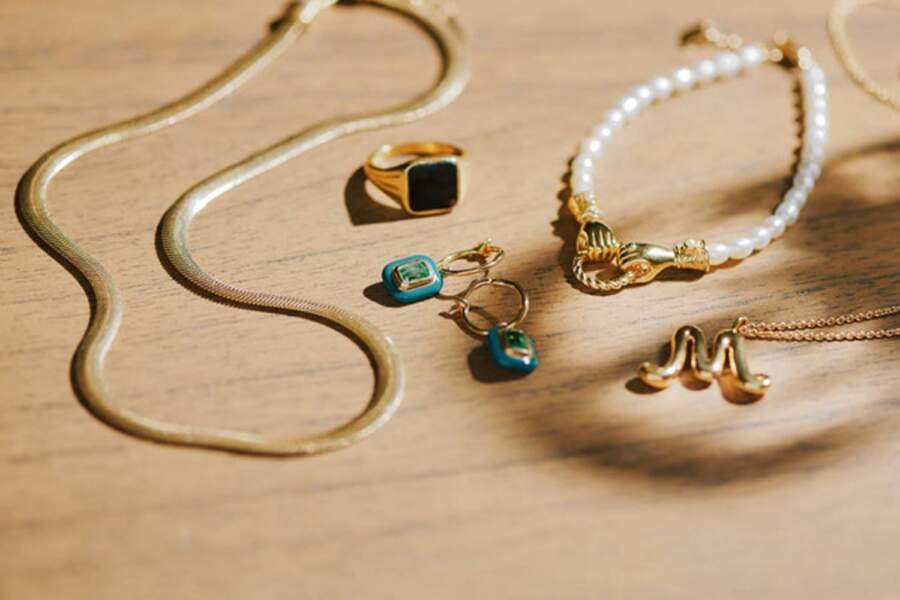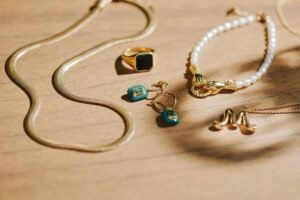 Brilliant Earth
Brilliant Earth is different from other jewelry brands because they care about transparency and ethical practices. They offer a wide range of sustainable jewelry, from engagement rings to earrings. Their site has various styles, from classic to modern, and many pieces can be customized. They are well-known for their lab-grown diamonds, which are eco-friendly and look just like natural diamonds. Brilliant Earth is a responsible and sustainable choice for your jewelry needs. Also, they will allow you an incredible collection of semi precious stones that you can wear. Moreover, the prices are considerably lesser. You need not worry. 
SuperJeweler
SuperJeweler is a budget-friendly jewelry site with a vast selection of diamonds, gemstones, and trendy pieces. The website may look old-fashioned, but it offers the lowest prices and sources jewelry responsibly from various conflict-free places. They have over 35,000 styles available, and they can assist in creating your custom dream piece. Also, you can find a huge variety of stones and articles to collect here. It will be like a paradise for you. Moreover, you will never have seen such variety elsewhere. We ask you to download and experience SuperJeweler for yourself. It is really good and offers the best prices. 
Georg Jensen
Georg Jensen has been making beautiful silver products for a long time. They create elegant jewelry designs, from early 20th century styles to modern Scandinavian pieces. Although their jewelry options are limited compared to their silverware, they are expanding with new collections each season. You can find silver and gold jewelry, and even ethically-sourced diamond pieces. Also, the store offers you great prices to buy precious and semi precious stones. These are some of the best prices available in the market. So what are you waiting for? Just go to Georg Jensen and take a look.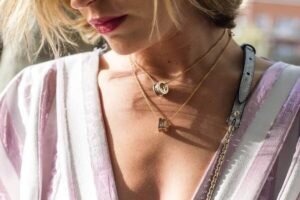 Melinda Maria Designs
Melinda Maria makes beautiful and affordable jewelry for everyday wear and special occasions. They use a wholesale method to sell directly to customers, which keeps prices low. You can find a variety of styles, including pieces with gemstones and gold-plating. One unique service they offer is custom engraving, where you can add a personal touch to a piece for less than $150. The website is easy to navigate, making it simple to find the perfect piece at a great price. Also, you will get a stunningly nice collection here. We recommend this jewelry store to you. 
Ice Rings
At Ice Trends, you can find beautiful and affordable fine jewelry online. They have a variety of options, from birthstones to diamond engagement rings, and classic to trendy styles. You can even get custom-made pieces. Plus, they offer a great return policy, allowing you to get a full refund within 7 days and trade-in your purchase within 30 days. Happy customers love the gorgeous jewelry and receive many compliments on their purchases. Also, Ice Rings offers you one of the best collections in the market. You can hop onto their store and take a look for yourself now. 
Jane Win
Jane Winchester Paradis, the creator of Jane Win, used her marketing experience to start making jewelry. Their most popular pieces are inspired by coin pendants from the 1900s, and each pendant has a unique story. You can choose pendants based on inspiring words, occasions, zodiacs, and more. Jane Win has been expanding its products, offering personalized bridal jewelry, necklaces, earrings, rings, and cuffs. Most pendants are handcrafted in America and come in high-end gift boxes with special green pouches. Also, you will find a lot of good collections among their stores. Jane Win is really one of the best stores out there.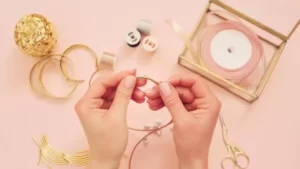 Blue Nile
Blue Nile is a fantastic place to buy jewelry with lots of choices. They have a wide selection of fashion jewelry, brand names, and amazing costume jewelry. You can find expensive items, but they also offer cute necklaces, cheap bracelets, and other affordable options. Also, Blue Nile prides in itself for offering a wide range of jewelry. You will find many things here that you will not find anywhere else. Many good collections are for you to take. So what are you waiting for? Just visit the official website and you will get a great glimpse at what awaits you. 
Mejuri
Mejuri, based in Toronto, sells beautiful and personal jewelry at affordable prices with a simple and elegant style. They have an in-house design team that comes up with new shapes and styles. They also collaborate with independent designers to make the jewelry using materials like precious metals (including 80% recycled gold), enamel, and ceramic. Their best-selling item is the Pavé Diamond Hoops, which have responsibly sourced diamonds set in solid 14k gold and have a unique square shape. Also, they are really exquisite. You will find a lot of pieces here that might interest you. 
BaubleBar
BaubleBar started in 2011 as a place for fun and trendy accessories. They have a wide range of stylish jewelry, including necklaces, earrings, and bracelets, and you can even personalize some of them for special gifts. While they don't have a lot of solid gold options, their jewelry is still beautiful. For example, the Niata oval hoops are made of sterling silver with 18k gold-plated design and adorned with cubic zirconia stones. Also, you will get to peruse an extensive catalog. Moreover, the collection is really good in this store. 
Also read: Christmas Gift Ideas On A Student Budget