These are the top 12 best weight loss plans in the world. Weight loss plans empower people to take control of their health in a new way. As we enter 2023, it's a good time to think about your weight loss goals and how to maintain them. With so many options available, it can be overwhelming. Which fitness tools do you need? What programs are legitimate? How much will it cost? If you're asking these questions, you're not alone. Also, we will discuss the merits and demerits of each plan. 
Nutrisystem
Nutrisystem is a weight loss program that lets you eat six small meals a day, keeping your body in fat-burning mode and preventing hunger. It prepares nutritious and balanced meals for you, saving you the hassle of food prep. Nutrisystem offers a delicious variety of meals and snacks tailored to your body, weight loss goals, and dietary preferences. It's a program that works for you, with no suffering from too few calories or restrictions that don't suit you. Enjoy tasty dishes like succulent chicken and broccoli in cheese sauce and mouth-watering s'mores pie. Also, it is better to slowly adjust to the diet. 
Trifecta
Trifecta is the ultimate detox and healthy eating plan. It delivers clean and balanced meals right to your doorstep, making it easy to eat well. Just pop the ready-made meals in the oven, and you'll be eating healthy in no time. With whole, clean, and nutritious foods, Trifecta helps your body naturally trim down and build muscle. It's a top choice for athletes, trainers, and doctors, providing clean proteins, plenty of vegetables and fruits, and all the essential vitamins and minerals your body needs to thrive. Get ready to feel great and stay healthy with Trifecta. Also, it is cost-effective. You don't need to change much.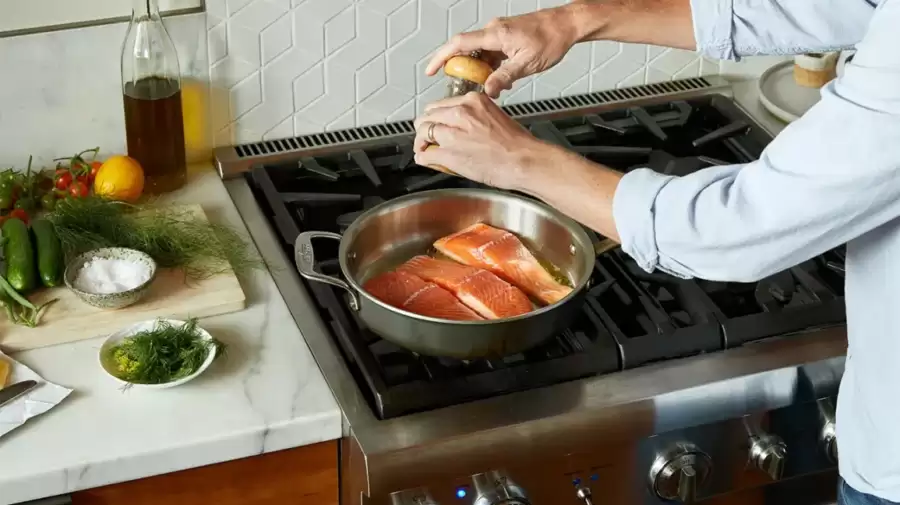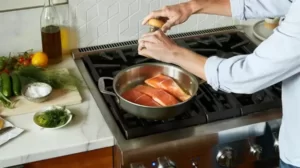 Blue Apron
With Blue Apron, cooking delicious meals is simple for everyone. Their recipes use seasonal ingredients and cater to all cooking levels, whether you're a beginner or an experienced chef seeking new dishes. No cooking experience is necessary because everything is pre-packaged and prepped. The company also shares the story behind each dish, so you can learn more about what you're eating. Blue Apron makes cooking enjoyable and accessible for everyone. Also, you will find them pretty nutritious and well-cooked. The plan is a delight to follow and uphold. 
Factor
Factor_ is a meal delivery service that cares about your health. Their skilled chefs prepare meals that support a positive metabolism. The best part is the high-quality ingredients used, like grass-fed, pasture-raised, and GMO-free items. No soy, refined sugars, or gluten, so it suits any diet. You can enjoy dishes such as turkey ragu-zucchini bowl, artichoke and spinach chicken breast, and steak au poivre. Every week, they offer new delicious options for you to choose from. Factor_ makes healthy eating easy and enjoyable. Also, it has a variety of dishes for you to choose from. This makes it healthy. 
Gobble
Gobble offers healthy and easy-to-prepare meals, perfect for weight loss and improving your diet. Their dishes are made with thoughtful ingredients and ready to eat in just 15 minutes. Their Lean & Clean menu is designed specifically for weight loss, featuring low-calorie, low-carb meals with lean proteins, omega-3s, and healthy fats, all under 600 calories. You can also customize your entrees based on your dietary needs. Gobble is a convenient and affordable way to eat healthily and get in shape. Whether you want to lose weight or simply eat better, Gobble has options for everyone. Also, getting in shape has never been more fun.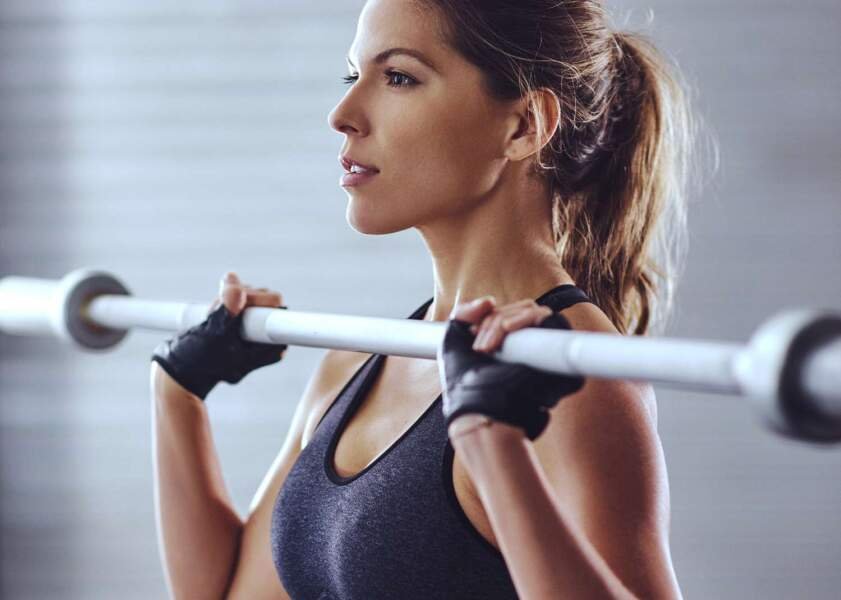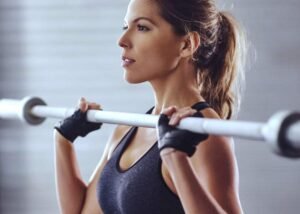 Diet To Go
Diet To Go makes healthy eating and weight loss easy. They handle the meal prep and deliver the meals to your door, saving you time and effort. You can choose from various specialty diet options, like vegetarian or diabetic meals, to suit your needs. Plus, they offer support from real health coaches and dieticians if you need help or have questions. With Diet To Go, you get a convenient and supportive weight loss program that fits your dietary preferences. No more hassle with expensive diet foods or constant shopping trips—just delicious and healthy meals for you to enjoy. Also, it helps you save enough money. 
Bistro MD
BistroMD is a great meal delivery service that focuses on both taste and nutrition. Their expert chefs prepare delicious meals packed with essential nutrients. Doctors design these meals to give you the right vitamins, minerals, and calories for a healthy life. Plus, they offer personal support from dieticians to help you with weight loss and fitness goals. With BistroMD, you get tasty and healthy meals that are just what the doctor ordered. Also, there is not much hassle. You can follow it very easily. 
Mediterranean Diet
The Mediterranean diet is based on the eating habits of countries like Italy, Spain, and Greece. It includes lots of fruits, veggies, whole grains, nuts, seeds, proteins, and healthy fats like olive oil. But it limits red meat, added sugars, and processed foods. The diet also encourages enjoying red wine in moderation, sharing meals with loved ones, and using heart-healthy fats. If you want to try the Mediterranean diet, you can use "The Complete Mediterranean Cookbook" for easy recipes and helpful information. It's a great way to eat healthily and enjoy delicious meals. Also, it is very healthy for you.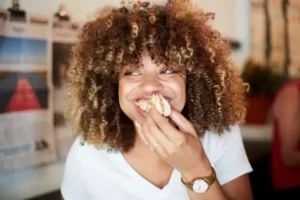 Plant-based Diet
Plant-based diets are different from vegan or vegetarian diets because they allow some meat and animal products in moderation. The main focus is on fruits, veggies, and whole grains. "The Plant-Based Diet for Beginners" by Gabriel Miller is a helpful book with recipes and shopping lists to learn more about this diet. Plant-based diets are rich in fiber, which helps you feel full and aids in weight loss. Also, studies show that they may be more effective for weight loss and can improve blood sugar, cholesterol, and inflammation levels. So, if you're looking for a healthy and effective way to eat, consider trying a plant-based diet.
WeightWatchers
On WeightWatchers, you get Points for the foods and drinks you eat, based on their nutrition. Moreover, everyone gets a personalized Points budget each day. Also, some foods are ZeroPoint foods, so you can eat them without using your daily Points. It's a good choice if you want structure and guidance for weight loss while still enjoying your favorite foods. Memberships start at $15/month and include the app with tracking tools, educational resources, and community forums. Furthermore, you can also choose plans with in-person workshops and 1-on-1 coaching to help you reach your goals.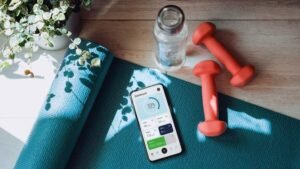 Noom
Noom costs $59/month for its subscription. You get access to virtual coaches, daily lessons, food tracking, and recipes. The app asks you to log what you eat and focus on low-calorie foods. Foods are color-coded as orange, yellow, or green based on nutrition. Noom also promotes healthy habits like exercise and drinking more water. Also, you can focus on your health with its easy to cook recipes. One of the healthiest and best plans is this. With Noom, you do not need to worry much about your health and other stuff. It takes care of you. 
PlateJoy
PlateJoy is a meal planning app that creates customized menus to fit your schedule, preferences, and health goals. You can even choose portion sizes and recipes based on your kitchen equipment. The app also gives you shopping lists you can take to the store or use with grocery delivery services like Instacart and Amazon Fresh. It usually costs $12.99/month, but Healthline offers a special rate of $4.99/month. Also, it is one of the best plans in the world. You can do a lot with it. 
Also read: Top 12 Video Editing Software Right Now