Here is a list of the best TV Streaming services to entertain you right now. Picking a TV streaming service is an exciting choice that lets you enjoy movies, TV shows, and live events. With streaming, you can watch TV on any internet-connected device whenever you want, and you get to choose what you watch.
Whether you like drama, sports, documentaries, or reality TV, you need to find the perfect streaming service for you and your family. That means picking one that has your favorite shows and fits your technical needs and budget.
1. Sling TV
Sling TV offers different plans and options to customize your streaming experience. You can choose a base plan and then add packages or premium channels that match your interests, like sports, news, or comedy. When you sign up, you get 50 hours of free DVR storage, and you can upgrade to 200 hours for a small fee. The pricing for Sling TV is affordable, starting from $35 to $50 for the base plans. You can try it out with a free trial or access Sling Free, which gives you lots of free content without needing to subscribe.
2. Hulu
Hulu is a streaming service available in the United States and some parts of Japan. It offers affordable plans starting at $6.99/month. You can enjoy a variety of original shows and keep up with new network TV shows. With Hulu, you have the option to bundle and add-on other channels like BET, Bravo, TBS, MTV, ESPN, Fox News, and CNN, all in one place. If you have a big household, you can add unlimited screens for a small fee. Hulu also offers a no-ads plan to avoid commercials. Their customer support is available 24/7 through live chat and phone service. You can stream content on the go with their iOS and Android apps.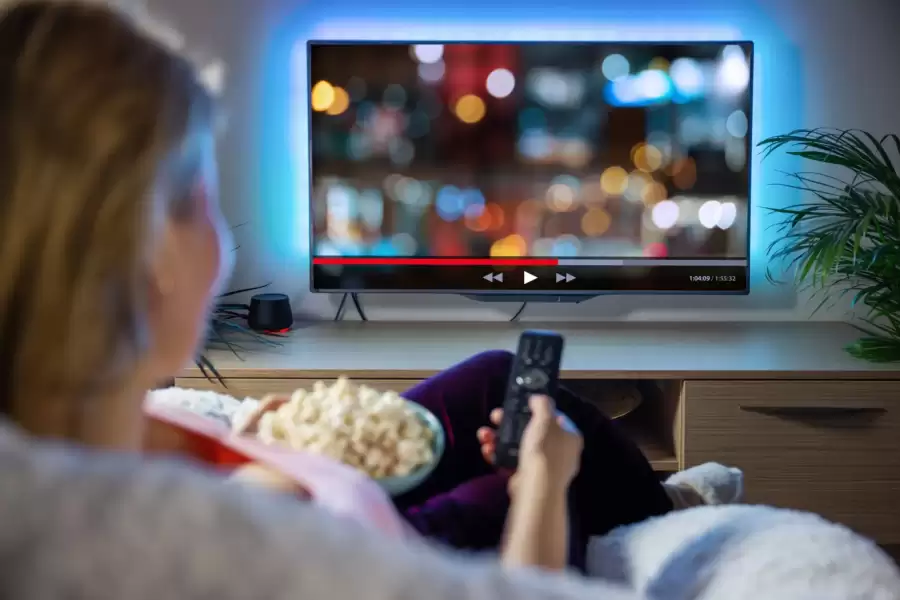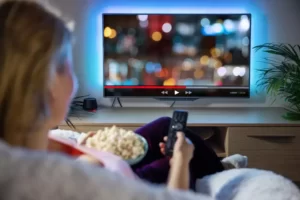 3. DirecTV Stream
DirecTV offers a comprehensive package for TV, sports, and movie enthusiasts. They have 4 plans with over 140 live channels and 65,000 on-demand shows. The plans range in price from $69.99 to $149.99/month, which may be expensive for some. However, the service includes features like unlimited streaming at home, a voice-enabled remote control, and the ability to record on the go. It's important to note that DirecTV has received many poor reviews on Trustpilot. Before deciding, carefully consider all the plan options available. The more affordable packages may be enough for your needs. You can also try a 5-day free trial to see if the service suits you.
4. ESPN+
If you love sports, ESPN+ is a great option. You can watch live sports events, exclusive shows, and read premium sports articles. It's a separate service from ESPN's regular channels, so you don't need an expensive TV plan. You can stream on up to 3 devices at the same time, so your whole family can enjoy it. UFC fans will especially like it because you can watch exclusive pay-per-view events. You can even watch on the go with the ESPN app. There's no free trial, but you can try ESPN+ without a contract. While there are some negative reviews, it's worth checking out if you're a sports fan.
5. Philo
Philo is a great option if you want an affordable streaming service. For just $25 per month, you can access popular channels like AMC, Nickelodeon, MTV, and Lifetime. You can also add premium features like movies, Starz, and Epix. It's perfect for large households because you can stream on up to 3 devices at the same time and record unlimited shows with the DVR feature. Plus, you can get customer service support 24/7 through phone or online chat. Keep in mind that it may not have a lot of sports or current affairs content. If you're unsure, you can try it for free with a 7-day trial.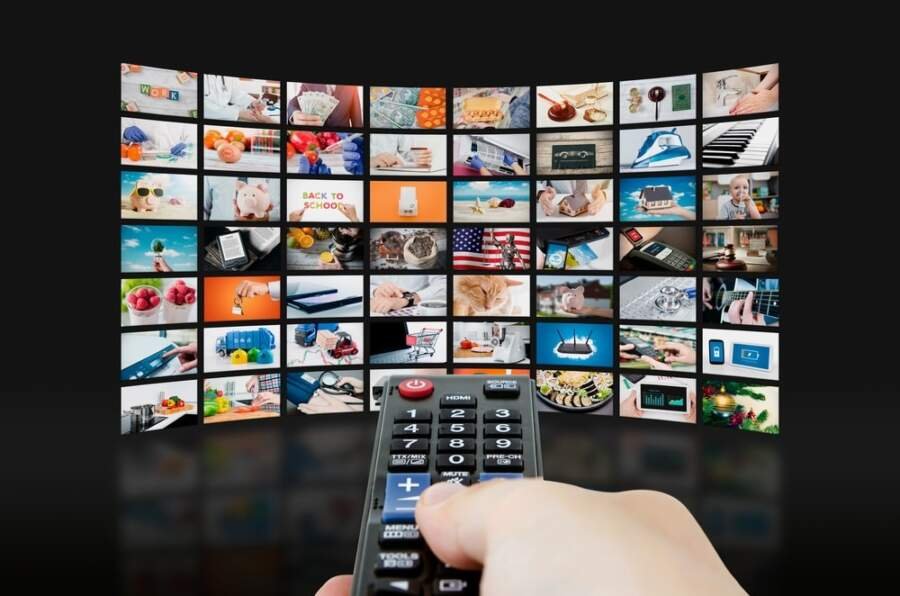 6. Disney+
Disney+ is a popular streaming service with a monthly subscription price of $7.99. It offers a wide variety of movies and shows from Disney, Pixar, Marvel, Star Wars, and National Geographic. The mobile apps are user-friendly, and customer support is generally helpful. It mainly focuses on family-friendly content, so keep that in mind. If you're a fan of Disney movies and want a streaming service dedicated to them, Disney+ is a great choice.
7. fuboTV
FuboTV is a subscription service that offers a wide range of TV content without needing cable. It's great for sports fans, providing premium and international sports channels so you can watch games. They also have a plan specifically for the Latino community. With streaming on multiple devices and cloud storage for recording, you can avoid remote control conflicts. If their existing plans don't meet your needs, you can add more channels with paid options. Although the monthly fee is higher than cable, it's still generally cheaper and offers content that the whole family can enjoy.
8. Vidgo
Vidgo is a streaming service that focuses on sports. Their packages include popular channels like ESPN, Fox, ABC, and NFL RedZone. You can access over 100 live TV channels and thousands of on-demand titles. Vidgo allows streaming on computers, smartphones, and TVs, with the ability to watch on up to 3 devices at once.
In terms of pricing, Vidgo offers affordable options for the channels it provides. However, it doesn't have a built-in DVR feature, and it's on-demand library can be challenging to navigate. While you can watch shows that aired in the past 72 hours, the interface for doing so may not be user-friendly. Overall, Vidgo is a good choice if you want a variety of sports channels, but you might want to consider a higher-tier streaming service for more premium features.
9. Starz
Starz is a premium subscription service owned by Lionsgate. It offers a great option for those who have already watched most of the interesting content on HBO or Netflix. For $8.99/month, you get access to 20 channels and over 1,400 movies, with the ability to stream on up to 5 devices simultaneously.
Starz is worth the price, but you may have to wait for some newer content to become available. If you're unsure about joining Starz, you can try the free trial period. In 7 days, you'll have all the information you need to decide if a Starz subscription is right for you.
10. Paramount+
Paramount+ is a streaming service with competitive prices and a wide range of unique titles. It offers an ad-supported subscription starting at just $4.99 per month. While customer service is average, you can try the service with a 7-day free trial to see if it's right for you.
The user interface is easy to use, and the mobile apps work well. Despite its downsides, Paramount+ has a unique selection of media that may capture your interest.
11. Crunchyroll
Crunchyroll is a streaming service that focuses on anime shows. It has a large collection of anime titles and is known for offering new episodes on the same day they air in Japan. Crunchyroll also sells merchandise and hosts anime conventions.
You can try Crunchyroll for free with a 14-day trial, or access a limited version for free. There are three paid subscription options ranging from $7.99 to $14.99 per month. Paid subscriptions give you ad-free viewing, more titles to choose from, and discounts on merchandise and events.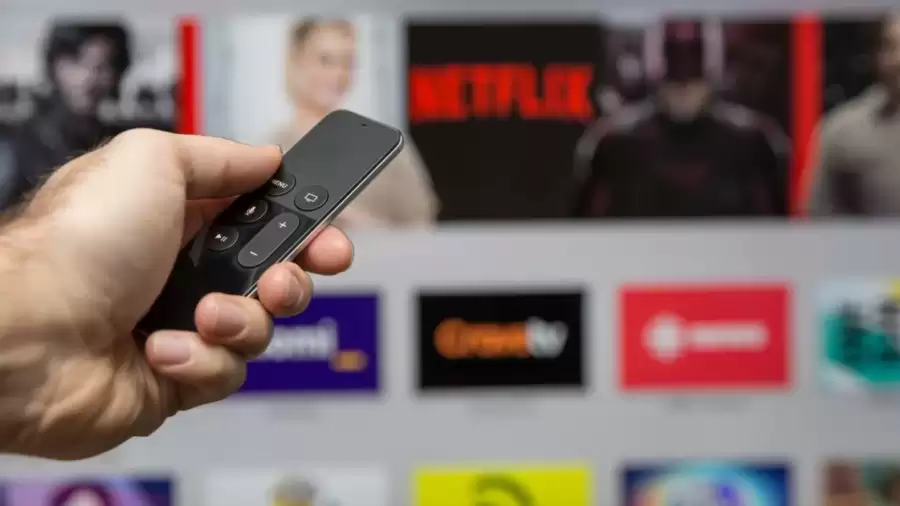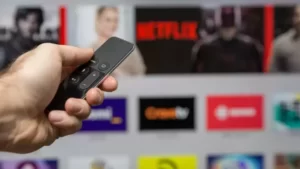 12. Hulu
Hulu has affordable options for viewers who don't mind watching advertisements. The basic plan with ads is only $7.99 per month, and students may even get it for just $1.99 per month. You can also bundle Hulu with ESPN+ and Disney+ for $13.99 per month.
Hulu has a wide range of popular shows and original series like "Only Murders in the Building," "The Bear," and "The Handmaid's Tale." Parents can create Kid Profiles to control what content their children can watch.
Also read: How Do I Fax From My Computer Online