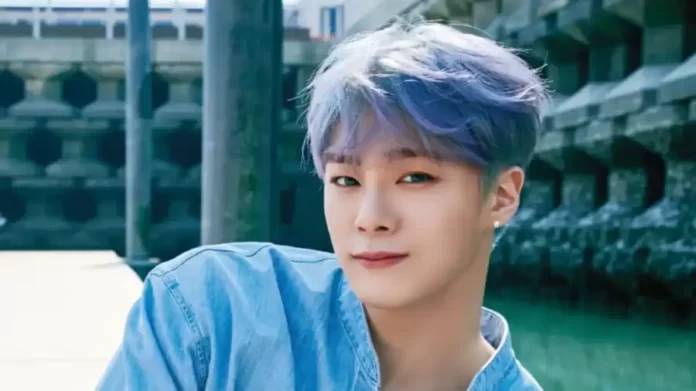 Moonbin, a member of the popular South Korean K-pop group ASTRO, has passed away at the age of 26. The news of his sudden and tragic death has shocked his fans and the wider K-pop community. Moonbin was known for his talents as a singer, dancer, and performer, and he was beloved by many for his infectious energy and charisma on stage.
A Devastating Loss
According to a statement released by Moonbin's agency, Fantagio Music, the singer passed away in his sleep due to unknown causes. The agency has requested that fans and media respect the privacy of Moonbin's family during this difficult time.
Moonbin was born in Seoul, South Korea, in 1997. He joined ASTRO in 2016 and quickly became a fan favourite for his impressive dance skills and charming personality. The group released several successful albums and singles, including "All Night," "Baby," and "One." Moonbin also appeared in several Korean dramas, including "Moment of Eighteen" and "Perseverance, Goo Hae Ra."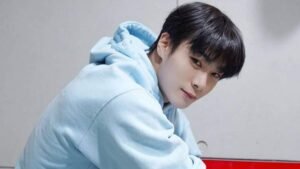 A Shining Member of ASTRO
Moonbin was an important member of the K-pop group Astro, which debuted in 2016 under Fantagio Music. The group quickly gained a following and became known for their energetic and upbeat performances. Moonbin was a vocalist and dancer for the group and was widely admired for his stage presence and charisma.
Fans and fellow K-pop stars have taken to social media to express their grief and condolences. Many have shared their memories of Moonbin and his impact on their lives. The hashtag #RestInPeaceMoonbin has been trending on Twitter as fans and well-wishers pay their respects.
Fans in Mourning
Moonbin's passing is a tragic loss for the K-pop community and his fans around the world. He will be remembered as a talented performer and a beloved member of Astro. Our thoughts and prayers go out to his family, friends, and fellow band members during this difficult time.
Several K-pop groups in South Korea announced the cancellation or delay of their upcoming events following the news of Moonbin's death. This includes the girl group Billlie, which has Moonbin's younger sister, Moon Sua, as one of its seven members.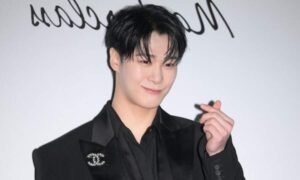 Many Performances Cancelled
It is only natural that fellow K-pop groups pay their own tributes to Moonbin. Of course, the entire community is rather torn up about the death and there might be more cancellations if the mood worsens further. It is a fitting mark of respect to the late singer. 
Moonbin's death has sparked an outpouring of grief and tributes from his fans and fellow K-pop stars. Furthermore, many have taken to social media to express their shock and sadness at the news. Fans have shared videos and photos of Moonbin's performances, and have left messages of condolence and support for his family.
Conclusion
The loss of Moonbin is a devastating blow to the K-pop community, which has seen several young stars pass away in recent years. Furthermore, it serves as a reminder of the pressures and challenges faced by performers in the industry, including intense schedules, scrutiny from fans and media, and mental health issues.
Moonbin's death is a tragic loss, and his legacy as a talented performer and beloved personality will live on in the hearts of his fans and loved ones. Moreover, his passing serves as a reminder of the importance of mental health support and the need for greater awareness and resources for those struggling with mental health issues in the entertainment industry.
Also read: Jamie Foxx remains Hospitalized After His Movie's Production