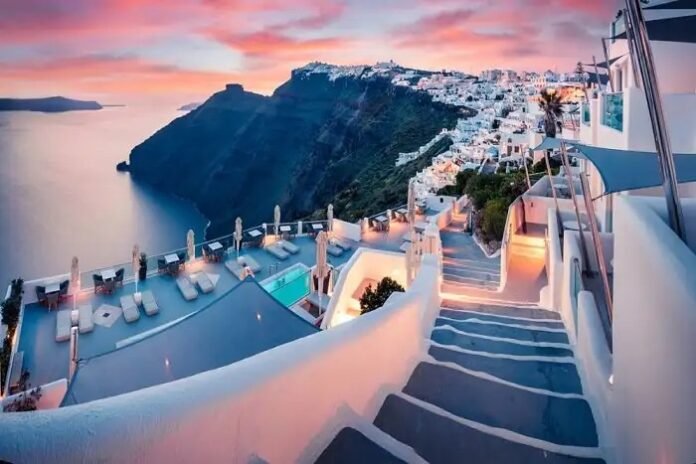 The  Poconos-
The Poconos is an amazing destination for a romantic getaway and perfect for a family vacation. It is a great place to connect with nature, through its beautiful lakes, green hills, and peaceful woods. Here, you can try several activities like hiking, biking, skiing, and even adventure activities. Visitors also enjoy swimming, fishing, and boating in the many lakes of the Poconos along with exploring the quaint towns. The family's favorite places are the theme parks and water parks. And, the vacation homes at HolidayKeepers are the perfect base to explore all these destinations. The Poconos are easily reachable from cities like New York, New Jersey, and Philadelphia, making it the obvious choice for a weekend getaway.
What is HolidayKeepers?
HolidayKeepers is a vacation rental platform, mainly focused on the Poconos region. They started with the goal of providing the best vacation experience to travelers and vacationers. HolidayKeepers were one of the first vacation rentals in the region to focus on premium experiences rather than ordinary stays.
Why HolidayKeepers?
HolidayKeepers has been the top vacation rental in the Poconos because of its commitment to providing excellent vacation experiences, complete privacy, and top-notch amenities. HolidayKeepers have several beautiful properties across the Poconos located close to some of the most popular destinations and even some secluded properties. Guests can choose from a range of properties like villas, farm stays, and cabins depending on their convenience and preference.  If you are looking for venues to host events, you can choose some properties from HK, which are perfect for weddings, family gatherings, and proms. These properties ooze luxury and their prices reflect it, so expect to shell out more than you normally would, but it will definitely be worth every penny.
HolidayKeepers truly enhance your stay in the Poconos and make sure you have the best time.
What do guests say about HolidayKeepers?
Most guests rave about the beautiful, spotless interiors and love the amenities like hot tubs, pools, spacious well equipped kitchens, and game rooms. There are a few instances of some electronics not working, but they were immediately addressed when a ticket was raised. The speedy service is something that is usually seen in their reviews. Many guests also brought up that you could host parties in these vacation houses, whereas similar platforms do not have this feature.
Honest Opinion 
There is no doubt that the Poconos is a great place for some rest and relaxation which is open all year round.  There is so much to do and explore in the Poconos we recommend trying some of the hiking trails, trying adventure activities, like quad biking, rafting and zipline. You can also go  sightseeing in multiple historically and culturally significant spots. Let's not forget the sprawling shopping centers, the train rides and skiing in the winter. To make the most out of your time in the Poconos, the luxurious vacation rentals at HolidayKeepers are a worthy option. You should also know that these vacation homes are premium properties and carry a premium price tag. It is advised to research thoroughly and choose a property based on your requirements and your preferred locations.
Read Also: 7 Reasons for Pilots To Invest in Real Estate