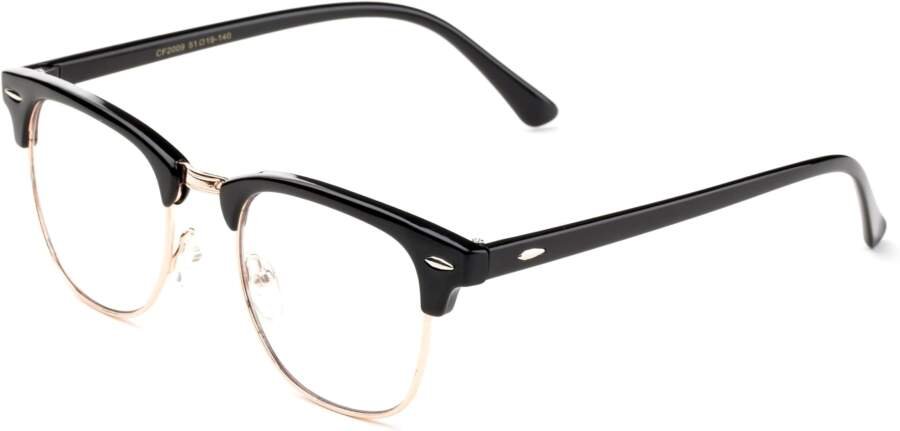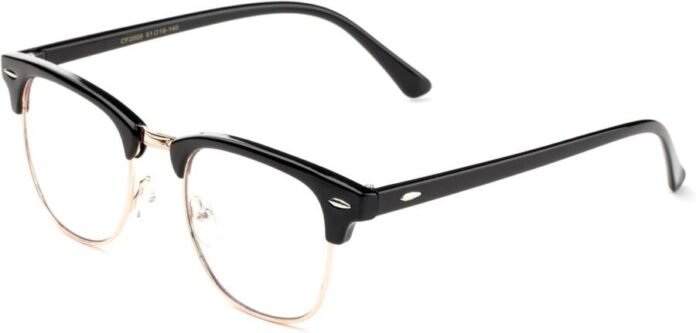 Vintage fashion has made a huge comeback in recent years, with more people seeking out classic, retro-inspired styles for their wardrobes and accessories. One area seeing a revival is eyewear, as vintage-inspired eyeglass frames gain popularity. Classic American frame designs from the 20th century are now in demand. This has led many eyewear shops to offer vintage-style frames and models inspired by iconic looks of the past. In this blog post, we'll explore some of the most popular eras in American vintage eyewear. We'll look at what defined the key styles of each decade and where you can find modern eyeglass frames that capture the spirit of vintage fashion. Whether you visit a retro eyewear shop or buy online, this guide will help you identify classic American frame designs from the 1920s to the 1970s and choose a pair of throwback glasses to complete your modern vintage look.
Overview of Popular Vintage Eyewear Styles
1920s/1930s
The 1920s and 30s saw eyeglasses transform from purely functional medical devices into fashionable accessories. Round, wire-rimmed frames emerged as an iconic American eyeglasses look. Brands like Shuron and Oxford Optical created delicate, thin metal frames featuring circular lens shapes. These wire-rim specs became synonymous with scholars and intellectuals. For a vintage 1920s-30s style, look for round wire-rim glasses in gold, sunglasses silver, or tortoiseshell colors, with adjustable keyhole nose bridges. Contemporary brands like See Eyewear, Warby Parker, and Eyebuydirect offer stylish versions inspired by classic wire-rim eyeglasses. These vintage-inspired wire-rim frames often feature detailed metalwork along the temples and bridge for an added touch of elegance. Look for geometric Art Deco motifs or delicate filigree patterns reminiscent of the intricate metal craftsmanship of the era. Cat-eye shapes also emerged in the 1930s and can create a more feminine spin on retro wire-rim glasses. Overall, the key to achieving the 1920s-30s aesthetic is opting for thin, light metal frames with round lenses and ornamental metal detailing.
1940s/1950s
Moving into the 1940s and 50s, eyeglass technology improved with new materials like nylon and plastic. Thick horn-rimmed frames became immensely popular, exaggerated with an upswept cat-eye shape for women. These cat-eye glasses combined straight lines on top with a subtle feminine curve at the bottom corners of the lenses. Bold horn rims and cat-eye shapes defined 1950s bespectacled glamour. For a mid-century look, try a pair of thick plastic frames with strong brow lines and a subtle cat-eye flair. Popular contemporary brands putting a modern spin on these classic American eye glasses include Coach Eyewear, Ray-Ban, and Modo Eyewear.
1960s/1970s
The 1960s and 70s brought even bolder, chunkier eyeglass frames. Funky shapes, bright colors, and oversized proportions took off. Oversized square and circular frames embodied the 1970s disco style. Mirrored and colored tint lenses also grew popular. The decade saw expanded use of plastic in eyewear, allowing for more playful shapes and hues. To capture the retro 1960s-70s aesthetic, look for eyeglasses with transparent or translucent frames in pops of color like yellow, blue, or green. Thick, bold frames with circular or squared shapes can create vintage appeal. Contemporary lines like Garrett Leight, Andy Wolf, and Masunaga pay homage to these iconic oversized American glasses. The 60s and 70s eyeglass trends were all about making a bold statement. Outsized frames, tinted lenses, and geometric shapes made eyeglasses an integral part of one's outfit. Whether going for a funky mod look or disco fabulous style, vintage-inspired eyewear from this era makes a dramatic fashion statement today. 
Choosing the Right Frames for Your Face Shape
When selecting vintage-inspired eyewear, it's important to consider your facial shape to find frames that are the most flattering. First, analyze your face to determine if it is round, oval, square, heart-shaped, or diamond. Round faces can pull off round wire-rimmed specs from the 20s-30s and oversized retro frames. Oval faces suit cat-eye shapes and angular frames like bold wayfarers. Square faces balance well with softer round or oval frames. Heart-shaped faces look great in cat eyes and low-profile wayfarers. Diamond face shapes complement vintage-style aviators and browline glasses, or 55mm sunglasses. For round faces, go for hexagonal frames to add definition. Cat-eyes offset square faces nicely. Oval faces can wear any shape. Wayfarers or aviators add angles for heart shapes. And cat eyes soften sharp diamond face shapes. The key is balance – select vintage frames that offset your predominant face shape.
Where to Shop for Vintage-Inspired Eyeglasses
When searching for vintage-inspired eyewear, there are several options to find quality frames channeling retro style. Popular online vintage and retro retailers like EyeBuyDirect, See Eyewear, and Eyeconic all offer a wide selection of new frames mimicking styles from past decades. For authentic vintage eyeglasses, vintage clothing stores and antique malls can turn up good finds. Look closely for intact hinges, lack of rust, engraved branding marks, and sturdy materials. Thrift stores are another place to uncover retro frames, though the condition varies. Scan for worn gold or intact tortoiseshell coloring to spot quality vintage pairs. There are also modern eyewear companies creating frames inspired by the past, like Shuron, Krewe du Optic, and American Optical. Search online "optical stores near me" to find a retailer offering these contemporary vintage-style brands. No matter where you shop, pay attention to original period details like gold filigree, ornate metalwork, adjustable nose pads, and delicate wire rims to ensure frames have an authentic retro look and feel. With some savvy sleuthing, you can find eyeglasses channeling the 1920s to 60s that add vintage flair.
Conclusion
From round wire rims of the 1920s to cat eyes of the 50s, American eyewear has evolved through iconic styles over the decades. Shop for vintage-inspired frames online, in vintage shops, or through modern brands to recreate these retro looks and make a statement wearing historically-influenced eyewear.
Read Also: Budget-Friendly Ways to Add Some Glamour to Your Style