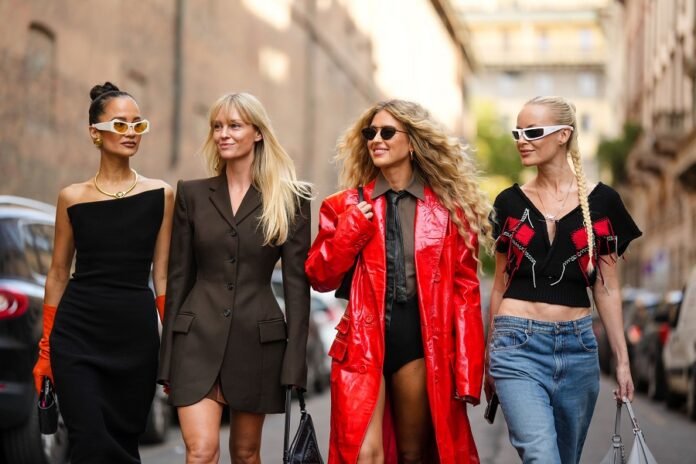 Putting outfits together on a budget can be tricky. We see glamorous looks in fashion magazines and online but struggle to recreate them with our own wardrobe and limited funds. The good news is there are plenty of budget-friendly ways to add some glamour to your looks with a few careful additions and classic basics. Below is a look at some of the best options. 
Add Pearls to Your Basics
Pearls are one of the best ways to add glamour and sophistication to even the simplest outfits. A string of pearls can elevate any outfit and work well with most colors and styles. If you want something unique, you could make your own with supplies from The Bead Traders.
Keep Jewelry Simple
Pearls and other simple styles like delicate pendants, stud earrings, and tennis bracelets always look stylish and work well with your outfits. 
But don't be afraid to add a little color, or a few statement pieces if you are wearing something reasonably plain. A statement pendant can look fantastically glamorous with a top or dress. 
Create a Skincare Routine
One of the most effective ways to look glamorous no matter what you wear is to look after your hair, skin, and teeth. 
A good skincare routine with weekly exfoliation, good hydration, self-massage, daily cleansing, and moisturization will help your skin to stay youthful and soft and give you a healthy glow. 
Look after your hair with regular trims, and always attend dental check-ups.
Keep Things Natural
We're often guilty of adding too much when trying to add glamour. Instead, keep your hair, nails, and make-up natural. This typically looks more sophisticated and means that you can add more color to your outfits and jewelry without worrying about creating something chaotic. 
Wear Clothes That Fit
Clothes that fit always look more stylish than those that don't. If you are on a budget, you may not be able to buy professionally tailored clothes. But you should still take the time to learn about your body shape and what suits you and to try things on before you buy. 
Avoid Too Many Patterns or Prints
Glamour doesn't have to mean boring, and there's nothing wrong with wearing patterns and prints. But too much can be overwhelming and messy. Instead, choose patterns carefully, and team them with plainer options and block colors. 
Keep the Basics Simple
Things like plain black trousers and skirts, white t-shirts and pumps, simple blouses, and classic leather shoes always look nice and give you plenty of chances to add colorful layers and playful accessories. 
Add Smart Pops of Color
Pops of color can highlight your outfit, adding interest without being too busy. A colorful bag, pair of shoes, or scarf can make any outfit look more fun. 
Shop Second Hand
Shopping second-hand is a fantastic way to get high-quality and luxurious items on a tight budget. Look around online and in second-hand stores for brilliant savings on essentials and statement pieces. 
A tight budget doesn't have to mean you can't have fun or look more glamorous when the occasion calls for it. With these tips, you can add something extra to your outfits.
Must Read: Preppy Outfits To Turn On The Glamor Quotient