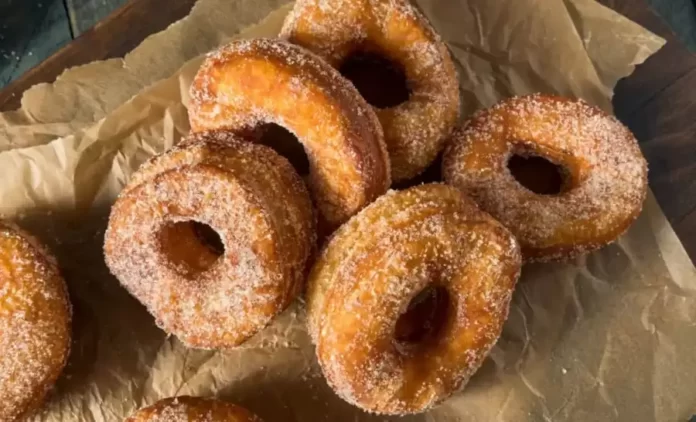 There are few things in life that bring as much joy as biting into a warm, freshly made donut. The golden exterior, the heavenly aroma, and the soft, fluffy interior create a truly memorable experience that appeals to people across generations. 
In this ultimate guide, we'll take you on a delightful journey through the world of donuts, sharing ten unique and mouthwatering suggestions that you should consider making at home – or simply buying at your nearest donut shop – either way, keep reading and start salivating.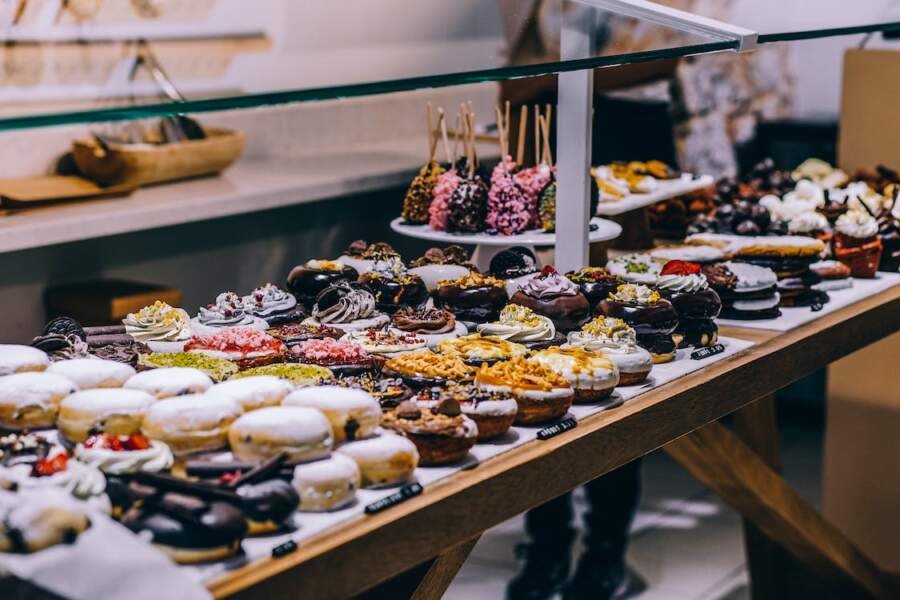 Classic Glazed Delight
Let's begin with the all-time favorite—the glazed donut. Creating that flawless combination of a slightly crispy outer layer and a tender, melt-in-your-mouth center is an art in itself. 
Start with a basic yeast-based dough, allow it to rise perfectly, and then dunk your donuts into a delectable glaze made from powdered sugar, vanilla extract, and a dash of milk. The outcome is a delightful treat that captures the true essence of a freshly baked glazed donut.
Decadent Chocolate Indulgence
Calling all chocolate lovers! Indulge in the dreamy decadence of a chocolate donut. The dough, infused with cocoa, is perfectly complemented by a glossy chocolate ganache. For an extra layer of texture and flavor, consider adding chocolate chips to the batter. 
Maple Bacon Bliss
Maple and bacon, a harmonious combination of sweet and savory. Sink your teeth into a donut that will make your taste buds dance with delight. The delectable maple glaze perfectly complements the crispy bacon bits, creating an unexpectedly delightful flavor profile.
Fruity Explosion
Add a burst of freshness to your donuts by including fruity elements. 
You can try dough filled with blueberries, centers filled with raspberry, or a tangy lemon glaze. The options are limitless. These fruity variations give a lively touch to the classic donut, making them an enjoyable choice for breakfast or a snack during the day.
Pumpkin Spice Perfection
When the seasons shift, our taste buds change too. 
Embrace the cozy vibes of autumn with some delicious pumpkin spice donuts. These delightful treats combine pumpkin puree, cinnamon, and nutmeg to capture the true essence of fall. Finish them off with a luscious cream cheese glaze for a comforting and utterly delightful indulgence.
Kolache Donuts
Welcome to the realm of kolache donuts, where textures and flavors unite in delightful fusion. Drawing inspiration from the traditional Czech pastry, these donuts are made with a soft, sweet dough that wraps around an array of fillings. 
From delectable fruit preserves and luscious sweet cheese to the enticing combination of ham and cheese, these donuts offer a versatile and one-of-a-kind addition to your baking repertoire.
Red Velvet Elegance
Take your donut lineup to the next level with red velvet donuts. These visually striking delights boast a deep, velvety color and subtle cocoa undertones that are simply irresistible. Top them off with a luscious cream cheese frosting to achieve the perfect balance of sweetness and tang.
Matcha Green Tea Delight
For a modern twist, try these donuts! The earthy and slightly bitter flavor of matcha powder adds depth to these delicious treats. You can top them with a matcha-infused glaze or dust them with powdered sugar for a sophisticated and visually appealing treat that will delight your taste buds.
Caramel Apple Extravaganza
Celebrate the deliciousness of autumn with homemade caramel apple donuts. Chunks of apples in the batter give a juicy burst of sweetness, while a generous drizzle of caramel adds decadence. These donuts are a perfect way to pay tribute to the classic fall treats we all love.
Lavender Honey Euphoria
Take your experience to the next level with the delightful combination of lavender and honey. 
Infuse the donut batter with dried lavender buds and finish with a sweet honey glaze. These donuts are a unique culinary adventure that offers a sophisticated and floral treat, perfect for those seeking something extraordinary.
Conclusion
When it comes to making donuts, you embark on a journey that blends tradition with innovation. Whether you find comfort in a classic glazed donut or dive into the exciting realm of lavender honey euphoria, each recipe invites you to create joyful moments in your kitchen. So, put on your apron, preheat the oven, and let the aroma of freshly baked donuts fill your home. Because the joy of crafting these delicious treats is as sweet as the donuts themselves.
Must Read: Grow Your Own Greens: 7 Easiest Vegetables for Beginner Gardeners