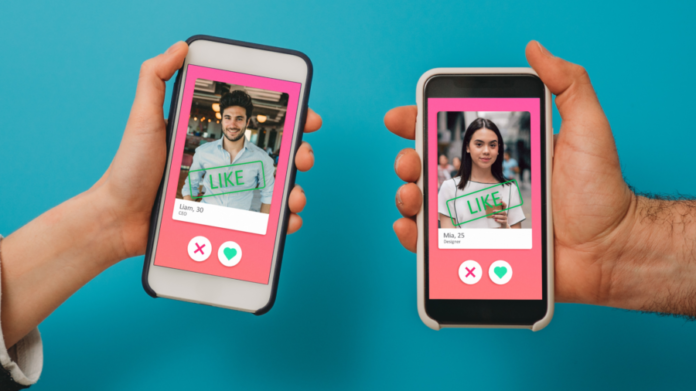 Here are the top 13 alternatives to Tinder that you can use to find a partner or a casual fling. Tinder is a popular app for finding casual hookups, with a huge number of users. For a monthly fee, you can swipe through different profiles, video chat with matches, and play in-app games to find your ideal match. You can even choose your own Tinder anthem!
But if Tinder doesn't meet your needs, there are other options available. We've gathered some alternative apps that can help you find more singles, better matches, and a wider range of options for your next casual encounter.
Match
Match is a good alternative to Tinder for casual flings or hookups, with over 21 million subscribers and positive reviews. When you sign up, you answer detailed questions about yourself and what you want, helping you find someone who shares your values. Match's search function lets you find people with specific interests, making it easier to find a compatible partner for both short-term and long-term relationships. The app offers features like "Match Events" to meet other singles in person and "Daily Matches" to see your most compatible potential partners every day. If you want a personalized touch, Match.com could be perfect for you.
BeNaughty
BeNaughty is an exciting alternative to Tinder, focusing on casual hookups. The app helps you connect with nearby matches who you find physically attractive, without seeking a long-term partner. It offers features like "Naughty Mode" to view explicit photos and videos, and "FlirtCast" to message multiple people at once. With a large and active user base, BeNaughty provides a fun and safe environment for like-minded individuals to explore their sexuality. If you're looking for new experiences and casual connections, BeNaughty is a stimulating option to consider.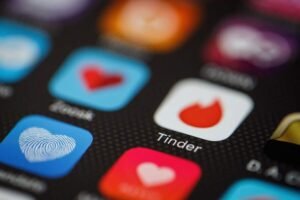 Zoosk
Zoosk is a popular choice for casual flings, offering a mix of Tinder and social media features. With millions of users worldwide, it caters to singles seeking various types of relationships. Zoosk's matching algorithm considers your interests and behavior on the app to find compatible partners. It also incorporates social media elements, allowing you to share more about yourself and your preferences. You can engage in live streams, send virtual gifts, participate in virtual speed dating, and swipe through profiles like on Tinder. Zoosk offers a fun and diverse experience for those looking for casual connections.
SilverSingles
SilverSingles is for mature people looking to make meaningful connections, whether casual or long-term. It uses a personality test to match you with compatible people who share your values and goals. The app is safe and secure, with experts available to help you along the way. Despite being focused on serious relationships, with many new singles joining each month, you can also find casual connections. SilverSingles is a reliable and supportive platform for mature individuals seeking fulfilling relationships. Also, it is much easier to find a casual hookup on this platform than a committed partner. But then, that is what you are here from. 
Eharmony
Eharmony is not only for serious relationships but also works well for casual flings. With millions of users, the app and website are user-friendly. You can ask icebreaker questions or check out personality profiles to learn more about others. Eharmony's matching system uses a questionnaire to find the best matches for casual connections. It's a great choice if you prefer a structured approach that falls between Tinder's quick swiping and a more thorough matching process. The questionnaire thing is a wonderful addition. Better to know who you are hooking up with before moving on.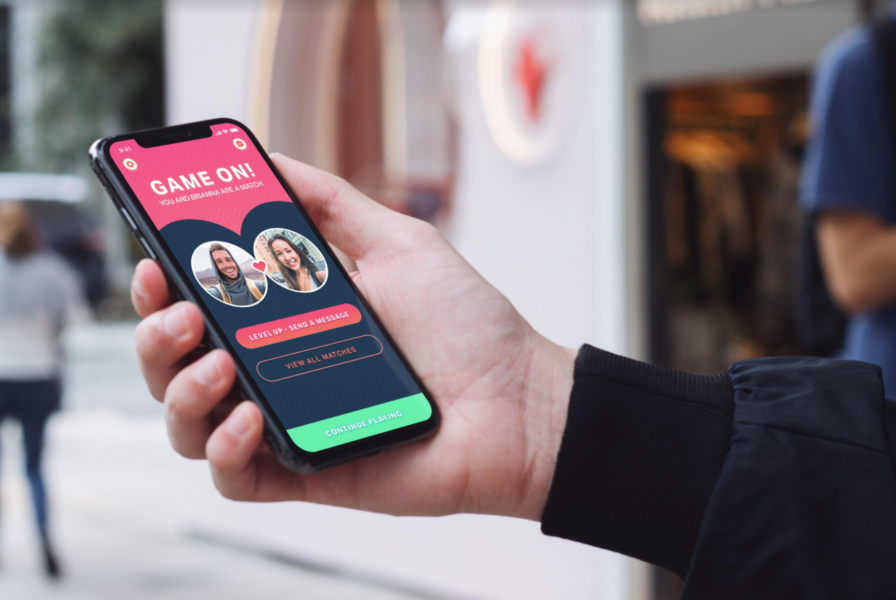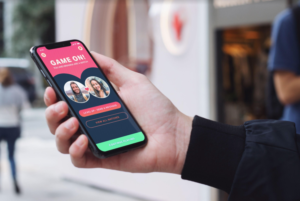 Bumble
Bumble is a dating app created by someone who used to work at Tinder. It aims to solve gender issues in online dating. It works similarly to Tinder, but with two main differences: in heterosexual matches, only women can message first, and men have 24 hours to respond. Bumble also allows voice and video calls in the app. This has made it very popular among women because their experiences with online dating can be different from men's. Also, gender is no issue when you are on Bumble. So you can install it and try the app for a few days. 
Hinge
Hinge is a unique dating app because it wants you to find a lasting relationship and delete the app. When you join, you fill out a detailed profile and answer fun questions. Instead of liking someone's whole profile, you can choose a specific part to like and start a conversation from there. According to Hinge, three out of four members want a second date after meeting. The app even checks in with you afterward to see how the date went. Also, it is a rare dating app that follows up on the date after hooking you up. 
Plenty of Fish
Plenty of Fish has many features to help you find matches. You can use different filters to search for people based on their looks, preferences, and interests. Once you find someone you like, you can view their profile, send them messages, or simply show interest by clicking a button. With millions of users, you're sure to find someone you like. Also, the name says it all. Are you tired of getting played again and again, perhaps Plenty of Fish is for you. Because as the name suggests, there are indeed Plenty of Fish in the sea.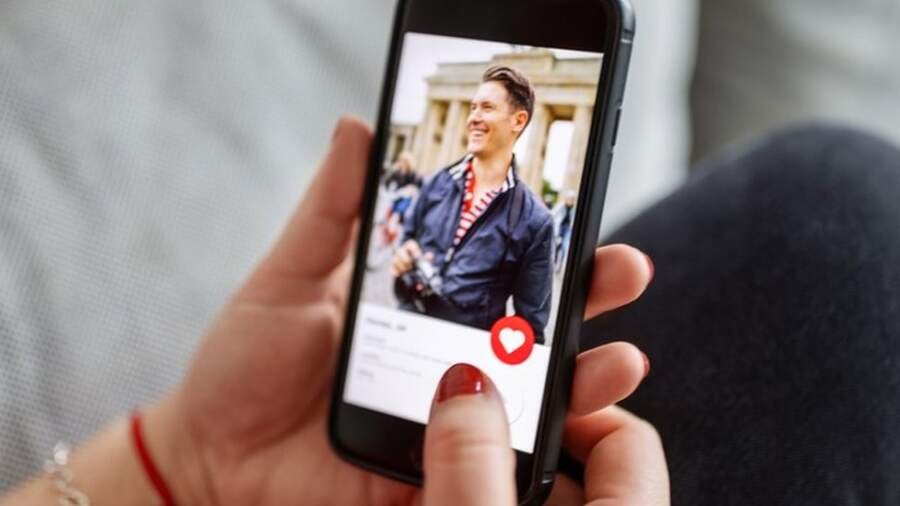 OkCupid
OkCupid has improved and is now a great dating platform. Its design is simple and easy to use. The app matches you with people who have similar interests and answers to fun questions. You can browse profiles and send messages to those who catch your attention. It's a good option for connecting with potential matches and finding someone you share common interests with. Also, it is one of the earliest dating sites in the world. Now, classic sites have some goodwill and people love using them. Perhaps you can also find that casual fling you are looking for in OkCupid.
Badoo
Badoo is similar to Tinder but has filters to help you find people you're more interested in. It has a verification process to make sure you're matching with real users, and you can chat using text and video. Badoo also censors explicit content and gives you a warning before opening it, which is helpful to avoid unwanted images. One can't be too careful these days. There are simply too many AI apps and bots out there. 
Happn
Happn is an interesting app that shows you the profiles of people you've crossed paths with in real life. If you both like each other, you can start chatting. It's a fun way to see if someone you've seen before is also interested in you, but remember to consider your safety when using the app. Now that is a really interesting concept. Perhaps you can get on top of it and find out what it is all about. 
Her
Her is a unique dating app for lesbian, bisexual, and queer individuals, created by people from those communities. It's a safe and empowering space where you can connect with others. Her goes beyond just swiping and offers real-life meet-ups and community groups to chat in. Unlike Tinder, which can feel superficial, Her focuses on providing a positive dating experience. Also, it is a good initiative for the Queer community. 
Coffee with Bagel
Coffee Meets Bagel is different from Tinder. Instead of swiping endlessly, it gives you a new set of matches every day at noon. You can chat with these matches through text or video. Each chat comes with a suggestion from the other person on what to talk about, making it easier to start a conversation. Also, this is really helpful for both the partners. Often we don't know how to break the ice. This makes it easy.
Also read: 6 Tips Straight From the Love Experts on How to Meet a Man