Are you a gaming fan looking for the greatest free games websites? There is no need to look any further! We've got a list of the top 10 free games website for online gaming in this article to make sure you have endless thrills and fun right at your fingers. These sites include a wide range of games to fit every taste, from intense adventures to mind-bending puzzles. So gather your gaming gear and prepare to explore the world of virtual fun.
Here is the list of Top 10 Free Games Websites for Online Gaming
1. Kongregate
Kongregate, a well-known site that provides thousands of free online games, is at the top of our list. The website offers something for everyone, with titles that vary from strategic and action titles to role-playing or puzzle games. It has an easy-to-use layout and an active forum where you can connect with other gamers. 
📢Join us on an epic quest for the best indie games – KongJam signups are now open! 🎉 Show off your skills & create something awesome for the chance to win up to $20k! 💰🎮🏆

🔗 Info: https://t.co/horn48Bns0
💬 Chat: https://t.co/2FysPCLVCa

US only #KongJam #GameJam #IndieDev pic.twitter.com/BcGgPKBJEu

— Kongregate ⚡ Hyped for KongJam.com! (@kongregate) June 20, 2023
Also, it provides achievements and badges, which add a further layer of interest to the gaming experience. Not only that you can save your game progress by making an account onto the website which will sync all your save game data. Now you will be able to access them on any device.
2. Pogo
Pogo is the best website for you if you enjoy playing puzzles, card games, and traditional board games. It offers a wide range of free games, including classics like Mahjong, Scrabble, and Solitaire that are appealing to both casual and competitive players. Additionally, the website has multiplayer options which let you compete against friends or other users from across the world in a friendly environment.
3. Miniclip
In the field of online gaming, Miniclip is a well-known brand, and with good reason. This website provides a wide selection of online games in a number of categories, including sports, racing, and strategy. 
Motorsport Rivals has just launched! Race to win, share the glory!
Play free now! » https://t.co/4W39JgIIVD

🏁 Team up and race rivals!
🏁 Join a motorsport community!
🏁 Become a Motorsport Champion!

Follow @MSportRivals for updates!#MotorsportRivals #NewGames #PlayGames pic.twitter.com/Vhklhb9gXB

— Miniclip Games (@Miniclip) June 22, 2023
They also offers a variety of games, from easy, quick play to in-depth, complex games. Additionally, the website has leader boards that let you test your abilities against other players and compete. One the thing that make it stand out among others is being able to access the platform on smartphones. Now, you can play games on the go with your mobile device only using the internet.
4. Armor Games
Armour Games is the place to be if you're looking for tough and addictive games and it is number 4 in our top 10 free games websites for online gaming list. This website provides an exciting gaming experience with a focus on strategy, role-playing, and action games. Also, it has a vast range of titles that will keep you caught for hours on end, from protecting kingdoms against swarms of foes to going on epic missions. Even though the genre of the site is very unique however, there are hundreds of positive review online.
5. Addicting Games
Addicting Games is an amazing mine of exciting and addicting free online games. This website's broad range of games across many genres means you'll never run out of possibilities. It gives it all, whether you like racing games or brain-teasing puzzles.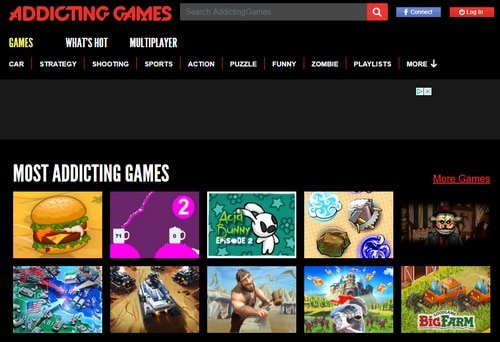 The site also includes user ratings and reviews, which may help you find fresh and interesting games. Besides that, you also have the option to play retro games which you might find somewhere else for free. Due to this many prefer this platform over other to play their favourite games.
6. Crazy Games
Crazy Games fulfils on its name by providing crazy and enjoyable gaming experience. This site has a large collection of free games from a variety of genres. It provides something for everyone, from thrills action games to physics-based puzzles. 
It also has an easy-to-use design and lets you to store what you've done, making it simple to resume where you left off. You can also register an account and enjoy addition benefits such as being able to favourite games as well as add friend and see their progress and achievements.
7. Y8
Y8 is a popular online gaming site that offers a large selection of free games in a variety of genres. Whether you enjoy dress-up games, culinary games, or first-person shooters, it provides an endless number of options to meet your gaming needs. You may also score and comment on games on the internet, which creates a sense of community among players.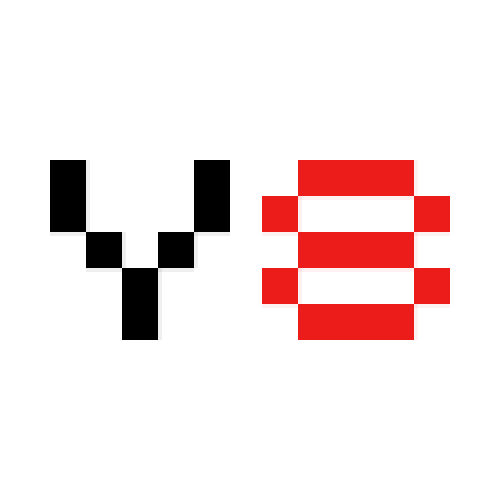 The website offer customer support service through which you can report any issues or problem which you might face. They will quickly respond to your query and resolve the issue as soon as possible to provide you an uninterrupted gaming experience. 
8. Big Fish Games
Big Fish Games is the best location for you if you value fun narratives and intriguing tales in games. This website specializes in free downloaded games with interesting tales and beautiful graphics and is one of the best in top 10 free games websites for online gaming. It also offers a curious escape into virtual worlds filled with mystery and plots, from hidden object games to adventure missions.
9. MSN Games
MSN Games, which is powered by Microsoft, provides a wide variety of free online games to keep you active. The site offers to gamers of all ages and tastes, with options such as card games, puzzle games, and arcade oldies. 
MSN Games also has a multiplayer option where you can challenge your friends or team up with them in thrilling cooperative games. The only drawback of using this website is its limited games and old user interface. Also due to it being an old platform some device might not be able to access it.
10. Free Online Games (FOG)
Free Online Games (FOG), a website that lives up to its name by offering an extensive range of free games across several genres, completes our list. FOG features all of your favourite racing, shooting, and strategy game options. Your favourite games are simple to locate and play on our website because to its simple navigation and user-friendly UI.
How to Access These Websites?
To access the websites given in this article, follow these simple steps:
Open your preferred web browser on your computer or mobile device.

Type the URL of the desired website into the address bar at the top of the browser window.

Press Enter or Return on your keyboard, or tap the arrow button next to the address bar.
For example, if you want to access Kongregate, type "www.kongregate.com" in the address bar and hit Enter. This will take you directly to the Kongregate website.
Repeat these steps for each of the websites mentioned in the article to explore their vast collection of free games and start your online gaming adventure.
Conclusion
With the top 10 free games websites for online gaming given above, you now have a real treasure trove at your fingertips. Whether you enjoy action-packed adventures, mind-bending puzzles, or older styles of board games, these sites provide something for everyone. So, let your inner gamer go, fall into the stunning worlds of these games, and enjoy yourself.
Must Read : A List of the Worst Movie Sequels in the History of Cinema