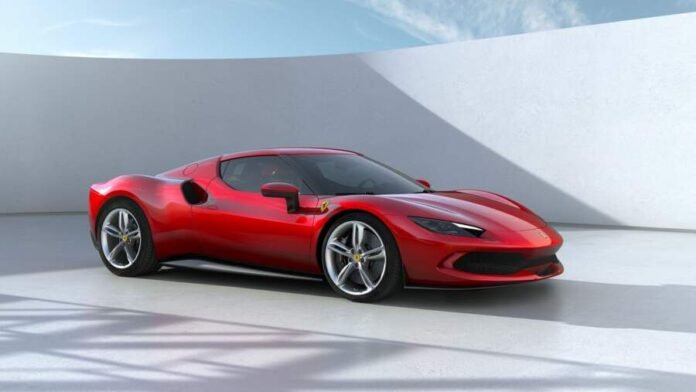 Are you the proud owner of a Ferrari that you're ready to part ways with? Maybe you're looking to upgrade to a newer model, or perhaps you're looking to free up some cash for other investments. 
Whatever the reason, the process of selling a luxury car like a Ferrari can be daunting. That's why we've put together a simple guide to help you navigate the process with ease. 
From preparing your vehicle for sale to finding the right buyer and closing the deal, we'll cover everything you need to know to ensure a successful sale. So, if you're ready to say goodbye to your beloved car and move on to your next adventure, keep reading to learn more about how to sell my Ferrari! 
Step 1: Decide a Selling Price 
Before you can sell your Ferrari, it's important to determine its value and selling price. There are a few ways to go about this, but one of the most common methods is to use an online valuation tool. These tools take into account factors such as the make and model of your Ferrari, its age, mileage, and overall condition to provide an estimated value.
Another option is to have your Ferrari appraised by a professional. This can be done by taking your car to a Ferrari dealership or by hiring an independent appraiser. While this option may be more costly than using an online valuation tool, it can provide a more accurate estimate of your Ferrari's value.
Once you have a good idea of how much your Ferrari is worth, you can use this information to set a realistic asking price for your vehicle.
Step 2: Detailing Your Ferrari
One of the most important steps in selling your Ferrari is ensuring that it looks its best. This means giving your car a thorough detailing to remove any dirt, grime, or scratches that may be present. 
Start by washing your Ferrari with high-quality car shampoo and drying it with a microfiber towel. Next, use a clay bar to remove any contaminants stuck to the paint. Finally, apply a coat of wax or sealant to protect the paint and give it a glossy finish.
In addition to the exterior, it's important to clean the interior of your Ferrari as well. This means vacuuming the carpets and seats, wiping down the dashboard and center console, and cleaning any leather surfaces with a high-quality leather cleaner.
Step 3: Advertising your Ferrari for sale
Once your Ferrari is looking its best, it's time to start advertising it for sale. There are a few different ways to go about this, but some of the most common methods include:
Listing your Ferrari on online marketplaces such as AutoTrader or eBay

Placing an ad in a local newspaper or car magazine

Posting about your Ferrari on social media or car enthusiast forums
When creating your ad, include plenty of high-quality photos that showcase your Ferrari's best features. You should also provide a detailed description of your vehicle, including information such as its make and model, year, mileage, and any upgrades or modifications that have been made.
Step 4: Closing the Deal 
Once you've found a potential buyer for your Ferrari, it's time to close the deal. This involves negotiating the selling price and completing the necessary paperwork to transfer vehicle ownership.
When negotiating the price, it's important to be firm but fair. Consider the value of your Ferrari, as well as any repairs or upgrades that have been made, when determining your asking price. Be willing to negotiate, but don't drop your price too low just to make a sale.
In Conclusion
Figuring out how to sell my Ferrari may seem overbearing, but by taking the time to prepare your car for sale properly and being honest and upfront with potential buyers, you can increase your chances of a successful sale and a smooth transaction for both you and the buyer.
Read Also: 5 Environmentally-Friendly Tips To Make Your Camping Trip Greener