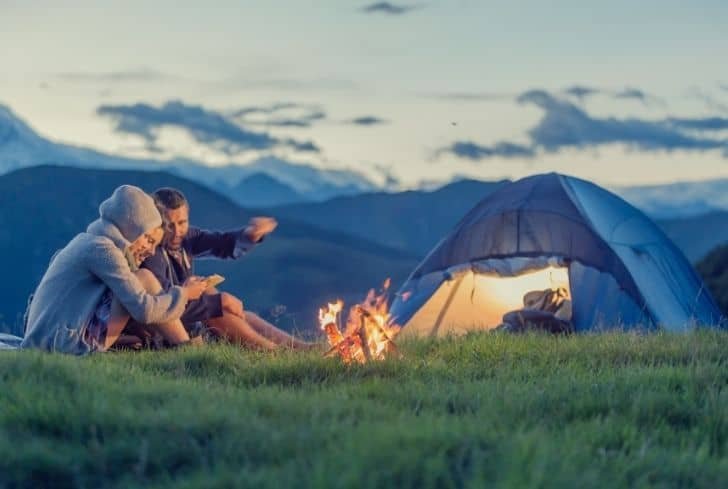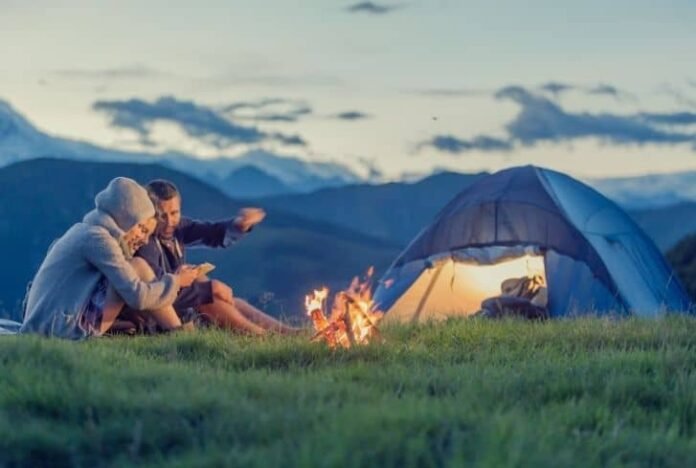 A camping vacation, whether solo or with friends and family, is about exploring the great outdoors and occasionally "roughing" it to get a great, affordable break. You can always make camping vacations more sustainable so those in the future can enjoy the beautiful nature you want.
Follow these five tips for a greener vacation!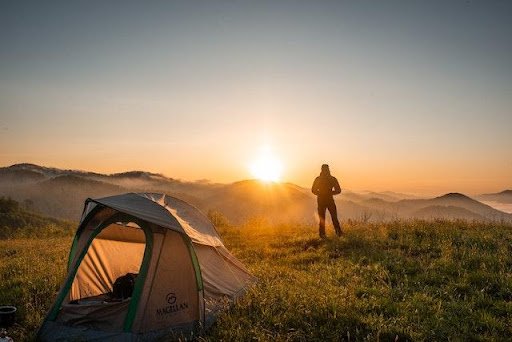 1. Use Solar Energy 
Solar energy is a fantastic renewable resource. Photovoltaic panels collect clean energy from UV rays and convert solar energy into electricity available to power your cookers, devices, and more. You no longer need to rely on gas or running the car to get the power you need when you use renewable energy sources. Instead, a portable generator powered by the best flexible solar panels lets you achieve energy freedom. 
Solar energy is an excellent solution for anyone looking to make their lives more environmentally friendly. Portable generators and flexible solar panels can fit on a boat, camper van, RV, or car, so you can always get maximum power no matter how remote your camping destination is. 
2. Borrow First, Then Buy 
While buying a new tent, plates, or camping chairs might be tempting to make your yearly camping trip feel extra special, consider asking friends, family, or neighbors before buying new equipment. 
But what if it's an investment for the future? There's no shame in buying new products when you know you'll use them repeatedly, but sadly those products will eventually break and end up in a landfill. So if you've got access to equipment without the need to buy more, take the opportunity that'll save waste in landfill and save dollars in your wallet. 
3. Travel Electric
There's an evident debate over how "green" electric cars are, considering they rely on the national grid, which uses fossil fuels to supply the energy. Still, electric vehicles produce less CO2 than petrol cars. Although the debate is complicated, you'll dramatically decrease your carbon footprint if you travel to your camping destination using a smaller, greener car than a larger petrol-run RV. 
4. Go Plastic Free 
The battle against plastic rages on, but it's now more important than ever to continue considering how to reduce your plastic intake. While it's great that you can recycle some plastics, recycling isn't the sole solution; despite greater awareness, the world is producing more millions of metric tonnes of single-use plastic than ever. This plastic makes more waste in landfills and oceans and releases toxic particles into the water. 
So prep meals at home, go to restaurants, and don't buy snacks from gas stations for the whole vacation to limit plastic production.
5. Walk, Walk, Walk 
Walking is excellent for your health, encourages an appreciation of the natural beauty around you, and doesn't create nasty CO2 emissions. So pick a camping destination where you can explore entirely on foot or by bike. 
Camp Greener!
Camping, and its heart, is about exploring nature and going on an adventure. Campers are famous for their love of nature, so continue this tradition by putting Nature first on your next vacation!
Read Also: 5 Advantages of Using Solar Energy