After having a stroke last year, Susan Boyle believed she would never perform again. However, the 62-year-old singer made a comeback on the 'Britain's Got Talent' stage, where she first appeared 14 years ago. Susan joined the cast of 'Les Miserables' to sing 'I Dreamed A Dream.' She shared with hosts Ant and Dec that she had a health scare last year, which made her hesitant to return to the stage.
Declan Donnelly greeted Susan warmly, expressing his joy at seeing her and welcoming her back. He mentioned that it's difficult to believe that Susan first appeared on the show 14 years ago in 2009. Also, she is one of the most popular and beloved members of the talent show. 
Feels Good to be Back
When we asked about her return to "BGT," Susan expressed her joy and mentioned that it feels great to be back. She shared that it holds extra significance for her because she had a minor stroke last April, and she initially thought it would be crazy to return to the stage. However, she overcame her concerns and accomplished it.
In the past, Susan shared that she doesn't go out often, and her team was worried when she went for lunch with a man she had met in the US, fearing she had been "kidnapped." However, this was an unfounded concern. Merely speculation on the part of fans of the series.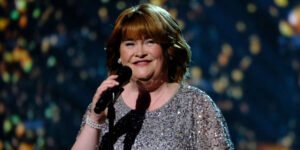 In her Own Words
When asked about dating, Susan Boyle mentioned that she doesn't have time to go out with men, as younger people might do. However, she finds it nice when people ask her. She recalled having a date in America six years ago that lasted only 45 minutes. 
It happened when she went for a massage at a hotel spa and met a doctor, and they went for lunch. She didn't inform anyone about it, and her team became worried. They thought she had been kidnapped, as she had a show that night.
Hints at a Romance
Susan Boyle stated that while her date was pleasant, she wasn't interested in seeing him again. She explained that she didn't want to maintain ongoing communication with him. Finding love is not a priority for her, and she has no intention of actively seeking romance. And it is quite the good thing. 
For now, Susan cares only about her position as a member of the show. Also, she is going to take the top spot soon. So we think finding love can come next or preferably, never at all. Let us see what happens. Though, for a person like Susan who has delivered one hit after another, singing will always come out on top.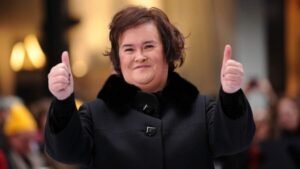 Scotland's Finest
Susan's own rise to fame came on Britain's Got Talent. Also, she rose to immense fame in the year 2009 itself. Also, the judges declared a fine singer. One who would go on to achieve great success in the music industry one day. And she proved them all right within a few years. Till date, she has sold close to 25 million records. 
Boyle released her first studio album, titled "I Dreamed a Dream," in November 2009. It became the best-selling debut album in the UK, surpassing the previous record set by Leona Lewis' album "Spirit." Additionally, it achieved a record-breaking number of sales in its first week, according to the Official Charts Company. Also, she is famous for her wide vocal range. It is one of the finest assets that a singer can flaunt. 
Also read: Problems of Ford Power Stroke throughout Generations