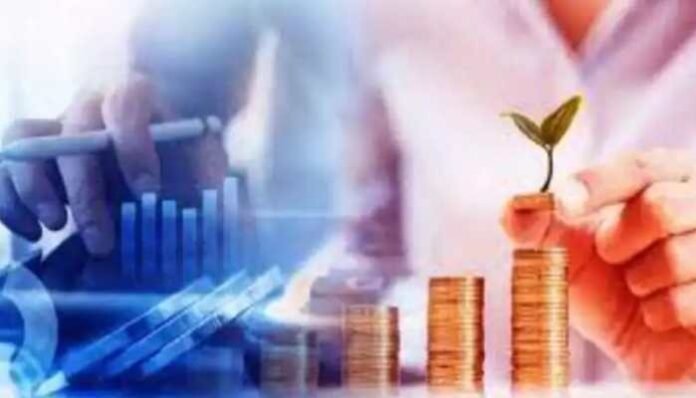 California's ever-evolving business landscape is witnessing a new trend: once-overshadowed small companies are making waves in industries dominated by giants. This change is no coincidence but rather the result of strategic maneuvers, creative approaches, and changing market dynamics.
Innovation is key
One of the main factors enabling change is innovation. Small companies often possess greater agility and adaptability when it comes to business model shifts. They tend to adopt new technologies quickly, or adapt quickly to market shifts compared with more established corporations, which may take longer to adapt. This gives them a distinct edge against large, established organizations, which may take more time to make these adjustments.
Smaller firms in the technology sector are making significant strides, using cutting-edge technologies and creative business models to carve out their niche and compete against larger players while disrupting entire industries.
Understanding Government Contracts: Importance and Implications
Government contracts have also played an essential role in leveling the playing field. For example, the 2021 Infrastructure Investment and Jobs Act made available $1.2 trillion over multiple years for transportation, real estate, clean energy, climate, and communications projects, creating new opportunities for small businesses owned by women or minorities to compete for federal contracts that give them a much-needed boost and enable them to compete on a larger scale.
And it has been paying off. In the cleaner energy sector, smaller firms like Mosaic in Oakland have been pioneering new methods of financing solar installations, allowing them to compete with bigger energy companies, putting funds back into the local economy instead of the pockets of global energy giants.
Network Effects in Detail
In an era where network effects are prevalent, small businesses frequently struggle to compete with larger platforms. Yet some small firms have found ways to turn this challenge into an advantage by targeting niche markets, providing exceptional customer service, or creating unique user experiences—creating their own networks while rivaling larger rivals.
Case of the Gaming Industry
Gaming and gambling provide an intriguing example. Smaller firms are making inroads into this sector through innovative gaming experiences, using technology to ensure fair play, and emphasizing responsible gambling practices. These are approaches that resonate well with segments of the market that value such attributes, giving these smaller firms room to etch out a unique niche within this industry.
Thunder Gaming is one CA-based company that provides an excellent example to others. They've managed to establish a strong community presence, hosting tournaments and events in the eSports space, with a focus on niche online gaming segments. iGaming sites based offshore are also seizing the opportunity presented by the California market. As local sites aren't yet allowed in the state, these offshore-licenced casinos and sportsbooks, like those seen here, are making the most of the situation and detracting from the market share that otherwise might have gone to US gambling giants, like DraftKings and FanDuel.
The Cybersecurity Revolution is in Progress
Small cybersecurity firms are making incredible strides. With cybercrime's estimated global cost surpassing $10 trillion by 2025, businesses must innovate to stay ahead of this growing threat. California-based cybersecurity firms are creating cutting-edge solutions to combat it, with their cutting-edge approaches and specialized services helping them compete with larger, more established firms. For example, Cylance, based in Irvine, utilizes artificial intelligence to provide endpoint security and prevent cyber threats. There's also Lookout, located in San Francisco, which focuses on mobile security solutions and has carved out a niche in protecting against mobile threats.
Specialization's Potential Benefit
Another strategy that small businesses use to compete with larger ones is specialization. By targeting niche markets and offering tailored solutions that address individual customer needs, these niche specialists are distinguishing themselves from the more generic services offered by larger firms.
As one example in healthcare, smaller firms are providing targeted treatments for rare conditions, enabling them to offer unique value to a specific segment of the market and compete effectively against larger pharmaceutical firms. Tech-forward companies like San Francisco's Ginger offer on-demand mental health services through an app, connecting users with therapists and providing support for mental well-being. It's movements like this that put these companies ahead of global players; their bright ideas appeal to the younger, tech-native generation.
Competition is Rife
Although these successes can be found, competing with larger companies is never an easy task. Small and medium-sized enterprises (SMEs) typically face barriers such as limited resources, no brand recognition, and difficulties accessing large contracts, yet many find ways to overcome these hurdles and compete effectively.
Importance of Supportive Infrastructure
Infrastructure and programs that help small companies compete are crucial in order to remain viable. One such example is the L.A. Regional Contractor Development and Bonding Program, which offers financial tools and resources for small businesses in Los Angeles County to compete for large government contracts. Initiatives like these provide much-needed support for smaller firms competing against their larger competitors.
The Road Ahead
California's growth of small companies is an encouraging trend. It shows how, with proper strategies and support, they can compete effectively with larger firms. However, its rise also serves as a reminder that the business landscape is always shifting and that to remain competitive, companies of all sizes must remain agile, innovative, and responsive to market changes.
Overall, California's underdog companies aren't simply surviving; they're flourishing. These small businesses are ushering in a new era in California's business scene by demonstrating to the big players that they can compete successfully with small businesses through innovation, agility, and strategic thinking.
Read Also: Harriet Tubman: Bio/Wiki, Movie, Quotes, Born, Siblings & Facts