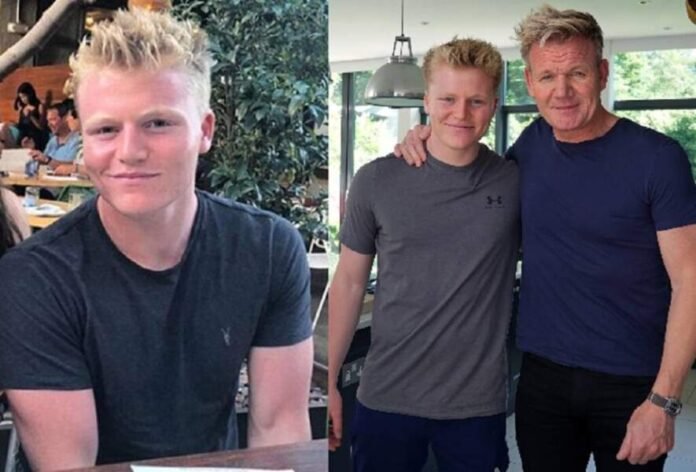 Jack Scott Ramsay is recently gaining significant limelight over the internet. However, he is not one of the most popular faces. Therefore, let me inform you that he has yet another identity, which has made him famous. He is the son of Gordon Ramsay. Gordon is a celebrity chef, restaurateur, writer and tv personality from Britain. 
In addition to that show, he has also appeared on numerous other cookery shows and also has a popular YouTube channel. On these platforms, he shows various recipes to his audience and often his children also join him. But, recently, Jack has not appeared with his father. Therefore, if you wish to know more about Jack, then this article is the perfect stop for you.
About Gordon Ramsay 
Gordon is the founder and owner of Gordon Ramsay Restaurants. It was through his appearance on Boiling Point, in 1999 that he rose to fame. In fact, now he is among the most influential and popular chefs in the world. He also worked on various other culinary shows on TV and also on Youtube. Therefore, it goes without saying that he is one of the most prominent chefs in the world and it is thus natural for his children to gain such attention.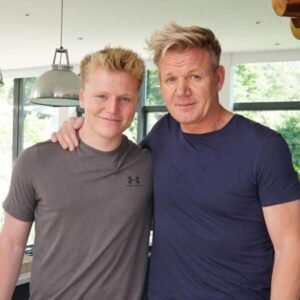 Where Is Jack?
Jack has appeared with his father in various culinary films on YouTube and elsewhere. In fact, he was present on a regular basis. However, recently, he has stopped appearing with his father. This has led many people to enquire about him. But Gordon regularly posts updates about his children. Therefore, these blogs by Gordon serve to highlight the present whereabouts of his son Jack. 
Earlier, in one of his tweets, the celebrity chef posted a photo of his son in the Royal Mariners outfit. He informed us that Jack is joining the Royal Mariners. Along with the photo, he tweeted that he is very proud of his son's achievement. He also posted in January 2022 to wish Jack on his 22nd birthday. Therefore, as of now, Jack has enrolled for the Royal Mariners and that is really great news for the Ramsay family. This also explains the reason behind his absence from his father's cookery films and videos.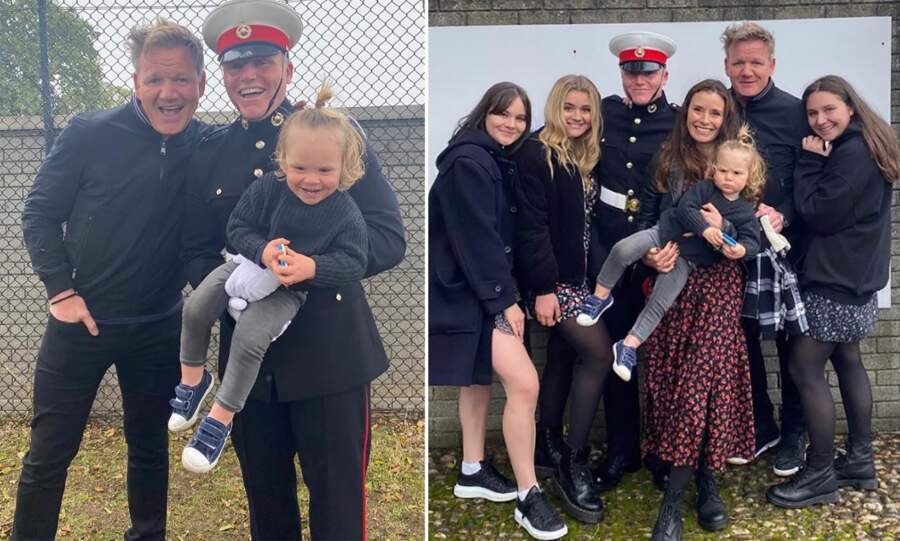 Gordon Ramsay's Children
Gordon married Cayetana "Tana" Elizabeth in December 1996 and till then they have been together. In fact, they also have welcomed five children from their marriage. Megan Jane Ramsay, their first daughter was born on May 16, 1998. She has stayed mostly out of the spotlight, except for appearing in a few films. At present, she works at Freuds as an account executive.

After Megan, the couple welcomed Jack and Holly, their twins in 2000. We know that Jack has joined the Royal Mariners. On the other hand, Holly is a model, having a contract with Est Models and Talent Agency. Holly also hosts the 21 & Over with Holly Ramsay podcast with psychologist Talitha Fosh. The couple welcomed their fourth child, Matilda, in November 2001. In fact, she has her own cookery show. She even appeared on Celebrity Masterchef Australia.  Their fifth child, Oscar James Ramsay was born on the 4th of April, 2019. 
FAQs
1. What is Jack Ramsay doing at present?
Jack has enrolled for the Royal Mariners.
2. Who is Gordon Ramsay's wife?
Cayetana "Tana" Elizabeth is the wife of Gordon Ramsay.
3. How many children does the Ramsay couple have?
At present, the Ramsay couple has five children.
Also read: Things To Know About The Bridal Designer Danielle Frankel