While it's true that Danielle Frankel, is new to the world world, she is already making a huge name for herself in this department. So, it's worth noting that she has worked for lots of bridal labels. Known as Danielle Hirsch, she is also creating her own new labels with her new ideas, and of course, her artistic flavors. But, that doesn't mean the fact that she doesn't put the needs of her brides first. As per the sources, Danielle feels that wedding dress styles are her specialty. 
So, if you want to know about Danielle's life, and how she started her journey as a wedding designer, then you are at the right place. Here we will share all the stuff about Danielle. For example, we will tell you how she began her journey as a designer, and also, how she got into the Bridal industry. So, without further ado, it's time to take a look at some interesting facts about Danielle. 
Who Is Danielle And How Did It All Begin For Her?
In the Bridal Industry, Danielle Frankel is a very popular name now. It seems that the wedding design is in her blood. From her very childhood, she wanted to pursue a career in fashion design. So, at the moment, she is absolutely rocking the bridal industry. Let us tell you that she went to the Parsons School of Design in New York to study fashion design. Moreover, she was also the finalist for Designer of the Year in 2012, her graduation year. That particular recognition was the ultimate point in her life because that had opened a lot of doors for her career. 
So, after completing her graduation, she went on to work under two major bridal labels, Vera Wang and Marchesa. According to Danielle, working for Wang was one of the most intriguing and wholesome experiences. In fact, it was also the most valuable education she ever had, as the bridal designer herself mention. She also learned a lot of stuff from a master that had a huge impact on her life. 
She didn't plan to launch her own brand at first. However, she started falling in love with bridal designs. So, after leaving Wang, she made custom gowns for her friends and family. As the demand grew, she felt the necessity to launch her own label.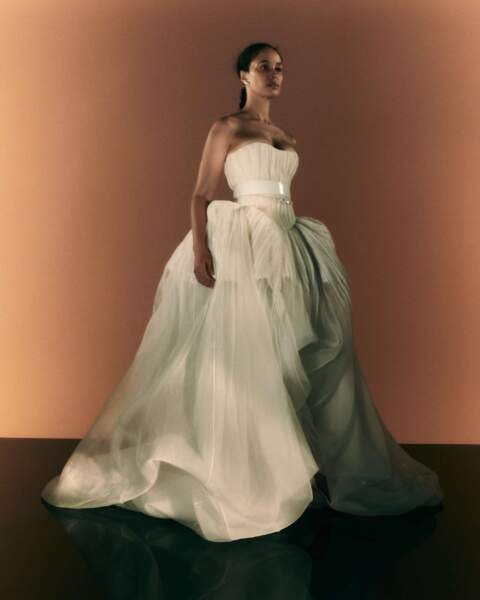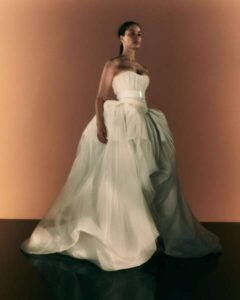 One Of The Most Prominent Names In The Bridal Industry
When we talk about Danielle, we talk about someone who takes bridal design very passionately. It's her passion that has driven her so far into the successful position that she is in right now. It's worth noting that in the year 2017, Danielle Hirsch launched her label, Danielle Frankel. Her initial collection was considered a bit edgy because she didn't follow mainstream fashion at that time. Her collection was comprised of streamlined slips, A-line silhouettes, columns, etc. 
It's worth noting that people absolutely loved her new collections. According to the sources, Danielle's bridal designs breathed fresh life. She had taken a new approach to bridal designs as we mentioned earlier. In fact, she herself was surprised at how people responded to her collection. Her wedding gowns gained so much popularity within a very short period of time. Not only that but she was also selected as the first bridal designer from the USA to participate in Vogue.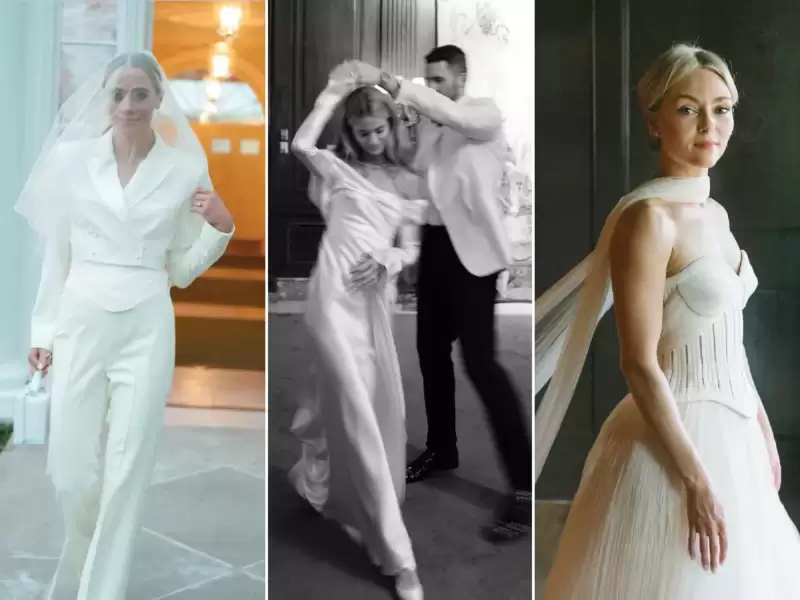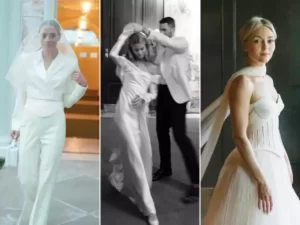 Danielle Frankel's Popularity Now
There's no denying the fact that the custom, handmade gowns of Hirsch have become extremely popular. In fact, it's worth noting that she offers a variety of ready-to-wear pieces. Moreover, her website has lots of cool bridal design attires. So, let us tell you that Danielle's goal is to serve a large audience. 
Each collection of hers focuses on the desires of modern women vs a theme. In other words, Danielle understands that women want something new today but at the same time, it has to be perfect for the big day. That's why she loves to take opinions and feedback from real brides for her future collections. 
Also read: The Benefits Of Travel & The Best Accommodation Choices