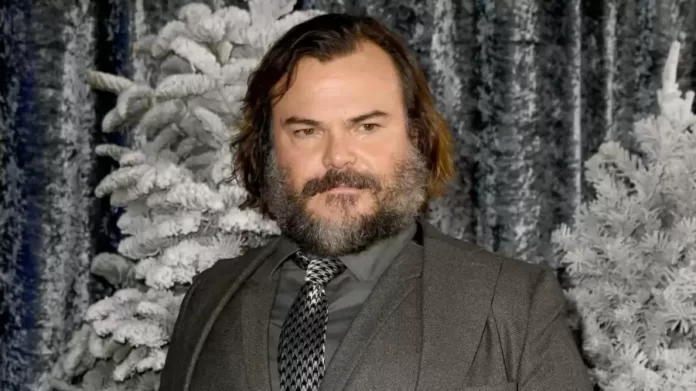 Jack Black, as he is popularly known, is a versatile artist. Famous for portraying comedy roles, Black is a two-time nominee for the Golden Globe Awards. Beginning his acting career with the TV series Our Shining Moment in 1991, this American actor, in his illustrious career, has starred in almost 30 TV series and 40 feature films.  
How old is Jack Black?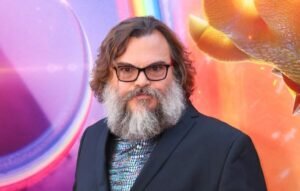 Originally Thomas Jacob Black, Jack Black was born on August 28, 1969, in California. This 54-year-old American actor, comedian, and musician had an affinity towards drama from a very early age. Black studied at the Crossroads School and excelled at the subjects. As a child, Black appeared in a commercial for a video game with the name Pitfall. After completing his school, he attended UCLA. However, he dropped out during his sophomore year to chase his career in the showbiz industry.
After the struggles in his early days to bag a prolific role, Black landed a role in the 1992 movie Bob Roberts. Here, he played the character of Roger Davis. Although after his initial films, Black continued to receive offers. He mostly played small roles before his eventual breakthrough came with High Fidelity (2000). This won him many awards, including the Blockbuster Entertainment Award for Favourite Supporting Actor- Comedy/Romance. 
Black received more fame and recognition for his character in School of Rock(2003). He won the MTV Movie Award for Best Comedic Performance. He also received a nomination for Best Actor and his later voice role in Kung Fu Panda(2008). This is the first movie in the Kung Fu Panda series where Black rendered his voice to the lead character, Po. Later, Black altered his role in Kung Fu Panda 2 (2011) and Kung Fu Panda 3 (2016). Other remarkable Jack Black movies include Bernie (2011), Jumanji: Welcome to the Jungle (2017), a Jake Kasden adventure fantasy film, The House with a Clock in its Wall (2018), and Jumanji: The Next Level(2019). The actor, apart from achieving great success on the small screen, has also worked extensively in the TV industry.
How tall is Jack Black?
The American Comedian is best known for his roles in movies like Shallow Hal, School of Rock, Tropic Thunder, and Be Kind Rewind. Black has commented that he is 5ft 6.5 inches, which he rounds up to 5ft 7 inches. Initially, in the industry, he was listed as 5-5 on his resume. Apart from acting, he was also noted for his musical career. Famous as JB or Jables, Jack Black has received many accolades as the lead vocalist of the hard rock band Tenacious D. Along with Kyle Gass, they released three albums. The song "The Metal" from the album The Pick of Destiny was used in Guitar Hero III: Legends of Rock and Brutal Legends.
"Master Exploder" and "The Metal" were also featured in the film Tenacious D in the Pick of Destiny. It is a comedy film directed by Liam Lynch, the Tenacious D veteran. The movie featured characters recurring from Black's comedy like Lee the superfan and the Sasquatch. Many celebrities appeared in the film, including Tom Robbins, and so did Dave Grohl as Satan. Ben Stiller appears in the movie as a worker at the Guitar Center. He even had a role in the music video for "Tribute".
Jack Black net worth is $50 million. He is the founding member of the award-winning band Tenacious D. Black, an accomplished musician, and besides acting and music, he has his own YouTube channel and film Production Company.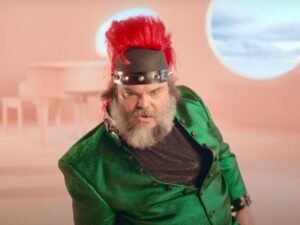 Is Jack Black married?
Reports stated that Black dated the actress Laura Kightlinger between 1996 and 2005. However, in January 2006, Black got engaged to singer Tanya Haden, jazz bassist Charlie Haden's daughter. The duo attended Crossroads School and had a chance meeting 15 years after graduating at a common friend's birthday party. The couple eloped after their short courtship. Black's relationship with Tanya dates back to their student days.  In Santa Monica, California, the duo were at a private college. The couple married on March 14, 2006.
Black has earlier stated to Parade in 2015, "I didn't date Tanya or talk to her or anything in high school," "I was pretty shy. I just watched her from afar. We only started dating 20 years after high school."
The actor cum musician talked about his wife's talents this year, "My wife is an incredible singer and also cellist". Further in conversation, he expressed his wish for a dream project, " I'd love to collaborate with my wife. She's is a creative force…we haven't really done anything for a long time. And it would be fun to do something with her."
Black is an atheist who identifies as nominally Jewish. Fatherhood has made up his mind to raise his sons in the Jewish faith.
How to play Black Jack?
Jack Black played the obsessed filmmaker Carl Denham in the 2005 remake of King Kong by Peter Jackson. He might have based it on Orson Welles. Black, in 2015, acted as the fictional version of the real-life author R.L.Stine. Moreover, he gave voice to two of Stine's creations, Slappy and The Invisible Boy.
Jack Black Peaches is a song from the Nintendo/Illumination film The Super Mario Bros.Movie, where Black played the character of Bowser. The song is structured as a piano Ballad where Bowser, Jack Black's character, expresses his love for Princess Peach. The initial draft of the film did not incorporate a musical background for Bowser. To make the proposal interesting in the movie, Horvath decided to tell the song through a ballad. The scratch version was recorded with Eric Osmond's vocals. But, two days later, Black finished the final recording of the song along with an original piano track by a pianist.
Peaches Jack Black was considered the highlight of the movie by many critics. The performance of Bllack was praised by Owen Gleiberman through "Peaches". "It's an innocent, silly ballad…with flashy colours and plenty of fun to entice viewers to see The Super Mario Bros.Movie," says Kristin Smith.
On the contrary, a self-described lifelong Mario fan, Brian Tellerico, criticised the film and said it lacked creativity. He even marked that the song was "truly uninspired", "How on Earth a film like this gets a rock talent like half of Tenacious D and doesn't let him unleash a few clever Bowser tunes is one of the film's many mysteries". 
Frequently Asked Questions
1. How old is Jack Black?
Jack Black is 54-years-old in 2023.
2. Why did Jack Black stop acting?
Black says he is stepping away from acting to spend more time with his family.
3. What made Black famous?
Black's breakthrough performance in High Fidelity and his rock-comedy band, Tenacious D.
4. Who is Jack Black's wife? 
Jack Black is married to Tanya Haden.
Also read: WatchSeries Servers Close Down: List Of Alternative Websites