The current age of IT, Software, Web, and Mobile apps is witnessing a trend that is going to affect the development of software and applications in the coming era. Most of the IT enterprises have been focusing on the most trending type of apps bound to secure their place in the future – Gaming. Mobile Game Development is a craze with the developers as a number of technologies work together in creating gaming software and there are many other technologies and devices that help the developers in delivering the gaming experience to the end-users.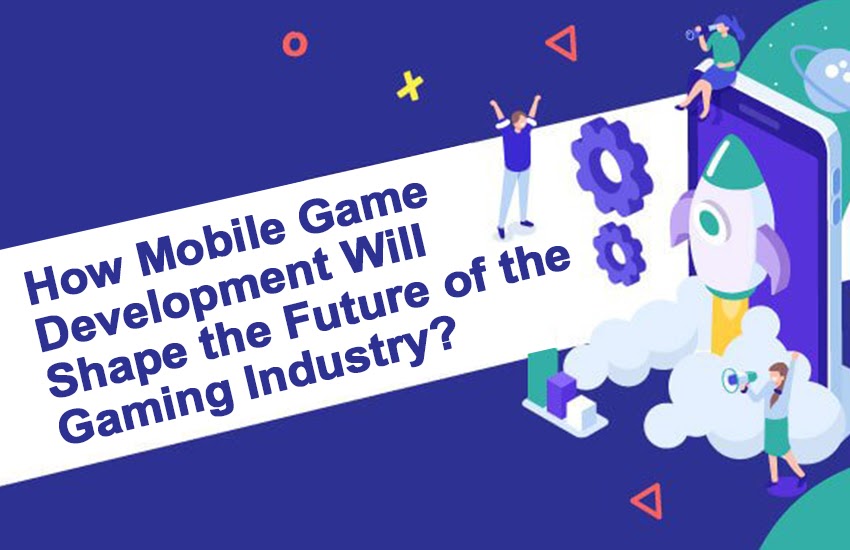 From Symbian to Android, and iOS to Windows OS, there are games for every type of mobile operating system. All these provide different applications to develop mobile games. While Android uses Java or Kotlin, iOS uses Swift and Objective C, and still Windows uses the Xamarin and C# combination for developing mobile games. Every mobile game is just not any other mobile application. IT has many other threads (or should I say technologies) attached to it.  A mobile game development company can provide one or all of these mobile game development services.
Trends That Will Matter in Mobile Game App Development
AR & VR

: AR and VR technology lets users explore the physical world in a virtual manner. A demanding technology as of date, it offers a sense of modernity. It is a boon for mobile game developers as it enables the end-users to have a real and life-like experience in their mobile games.

Social Media

: The use of Social Media like Facebook, Twitter, etc. allows friends to play the game together. Not only this, Social Media is also being used in games for storing the status of games, sending and fulfilling requests for gifts or lives for a player.

Multiplayer

: These days most of the games have the capability to make use of the multiplayer feature wherein a user can play with a known friend such as in PubG. A game of cricket is also one such example where one person bats and his friend may bowl and vice-e-versa.

 Cloud Games

: Much like the online games, Cloud games require a network connection and a mobile device. However, the difference creeps in when cloud games need to download certain files before continuing any further. Games such as Lily's Garden download the objects required for one full day. The game goes on till the characters in the game do not sleep. When that happens a new day must start for which objects will have to be downloaded.

Mobile Games:

With everyone in possession of a mobile, a pc is not required anymore to play a game. The plus point is you can play the game whenever you like. The more games one plays, the greater the revenue for a mobile game development company. Today, mobile development companies hire mobile game developers in greater numbers as compared to general mobile app developers.

Cross Platform Technology:

With different kinds of devices now available in the market such as Android Mobiles, iOS mobiles, tablets, wearables, and the old age PCs as well, a need to develop games for each one of them was felt. However, it did not seem feasible that the same application is developed 4 or 5 times. Thus the birth of Cross Platform Technology. These days we have mobile game development technologies which allows us to Write the code once and then allow us to run the same code on any platform. 

Wearables

: With Apple, and Google coming up the concept of wearable devices such as watches and glasses that can connect to your mobile devices, the mobile game development companies have found a new target. Combined with Virtual Reality, the games offer you a mode where you will feel your own self inside the game. Nice concept eh!

Revolutionary Game Engines

: A number of mobile game development companies are coming up engines that enhance the gaming experience. These include Unity, Microsoft etc. Using these engines (just like the Cross Platform Technology) you can run the game in 2D or 3D without affecting the performance of the game.
Summarizing it
Such future developments in the gaming industry will be the most challenging features and the game will be counted as incomplete in the coming years without those features. Developers of mobile games should be skilled in creating a new and trendy game with acceptable consumer demands. These upcoming developments in mobile game development will shape the future of the gaming industry. A combination of exciting and fantastic game features will make up the advanced gaming platform. It would be fascinating to see the changes in the coming years. There will be new approaches, robust solutions and enticing technologies for better future developments in gaming and Mobzway Technologies can help you in experiencing this future and growth.