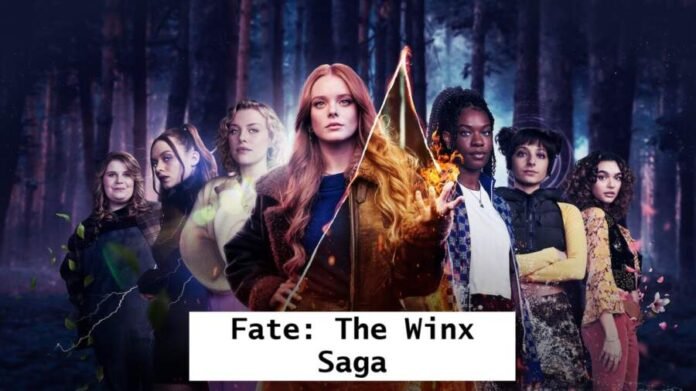 Fate: The Winx Saga Season 3 is a fantasy TV show for teenagers. Once a cartoon, it has now become a quite popular live action series. Critics also rate the series quite highly. It is really great and magnificent how the show began. The show is set in a magical school called Alfea and it's about Bloom who's a fairy with fire powers and her friends. They deal with their magical abilities and relationships. It has a healthy dose of their struggles as well.
The second season of "Fate: The Winx Saga" began in September 2022. But in November of the same year the person in charge of the show Brian Young said that Netflix decided to stop making it. Within the next week many of the actors and crew also said goodbye to the fans. This was surprising to the fans because the show was suddenly canceled. Nobody knows the official reason but perhaps it was too costly to make. This is partially the reason why we have curated a list of the best shows just like it to help you recover from the shock of losing the show. 
Bloom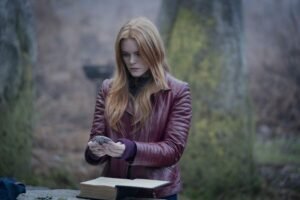 Bloom played by Abigail Cowen is a strong character in the show. She's a talented fairy from Earth who goes to Alfea which is a magical school. She's curious about her past especially her connection to her mother's use of Dragon Flame which caused some problems. Throughout the show Bloom changes from being unsure about herself to accepting her special powers. She shows both her feelings and her inner strength. Her relationships with friends and enemies and her journey to learn more about herself, make the show more interesting. The character is highly engaging and watchers will love it. 
Rosalind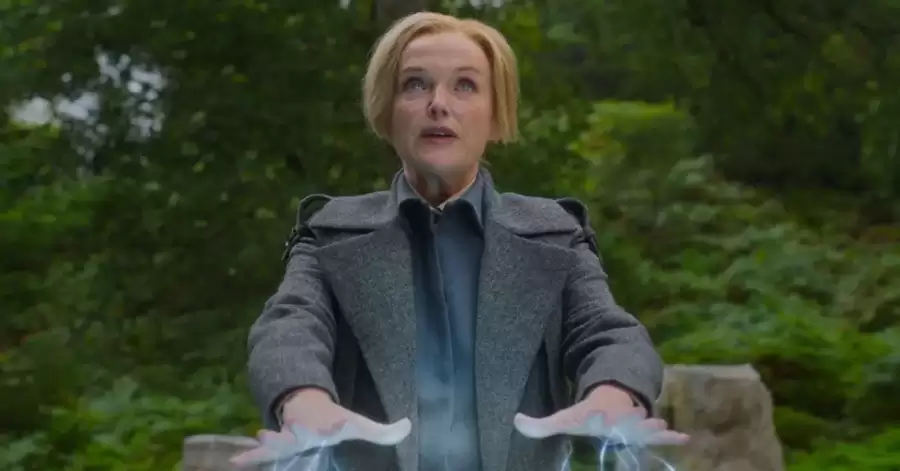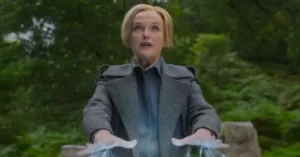 She's the strict Headmistress of Alfea, the magical school. She's mysterious and always seems to have a plan. Rosalind keeps many secrets that affect both the magical world and the students at the school. She has her own reasons for what she does and she's connected to some dark powers that make things even more mysterious. Rosalind is really good at controlling minds and using her talents to change the truth to fit her own story. She's a mix of authority, mystery, and manipulation, and she shapes what happens in the magical world. She is one of the most magnificent characters. 
Beatrix
Beatrix is known for being rebellious and often causing trouble with the other students. She comes from Aster Dell and Rosalind used her because of her powers. Beatrix is important to the story because she's connected to the Burned Ones these dangerous creatures that are a threat to the magical world. She becomes a pawn in this big conflict and is tricked by dark forces to do what they want. Andreas and Rosalind manipulated her choices. But once she figures out the truth Beatrix starts helping Bloom and the group even if it puts her own life in danger to stop the Blood Witches.
Terra
She's a bit bigger and sometimes feels not so great about how she looks. One of her finest qualities is that she's super loyal to her friends and stands up to mean people. Terra is known for being kind, down-to-earth, and a great friend. She loves nature and is protective of her pals. Her journey in the series is about finding herself, learning her strengths, and dealing with magic and friendships. She turns into a really friendly and cheerful fairy. Her story is one of the best in the entire series. We simply loved her character to bits. It was a wonderful story arc. 
Musa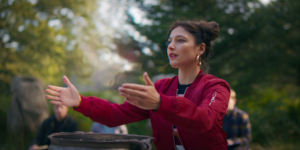 She's a mind fairy, which means she can feel what others are feeling. To deal with all the emotions, she often wears noise-cancelling headphones. Musa has the wonderful ability to connect to people using unearthly, beautiful music. She's caring and always there for her friends helping them when they're going through tough times. Her journey in the series is about love, friendship, and discovering herself. She is a very interesting character in the series and her story is tied to a lot of fun and frolic. Fans rate her very highly. 
Sky
Sky is a student at Alfea and a member of the Specialist squad. He's important because he's in love with Bloom, one of the main characters. Their relationship shows themes like love and sacrifice in a world full of magic. Sky has his secrets and challenges like his family history that affect the story. He's like a bridge between different groups of people in the magical world. Sky's actually the son of Andreas but he was raised by Saul Silva at Alfea. He's very loyal and helps Bloom and her friends fight against the bad guys. His character is magnificent indeed. 
Stella
Stella begins as a snobby diva. She is outgoing and speaks her mind which adds humour to the story. As the show goes on she learns to deal with her insecurities and this shows how important it is to be confident. Stella's relationships and how she changes show how friends can grow together and it's all in a magical world. The character is very charming to say the least and watchers definitely loved it. Fans of the show will grow to love her in their own way. It is really good because we need such stock characters in any good series. 
Brian Young
Fate: The Winx Saga comes from the animated show Winx Club. Iginio Straffi made the original but Brian Young made the live-action one. He made it for young adults and brought in writers from The Vampire Diaries to give it a darker feel. The series was a masterpiece and people watched it in droves because of its very high production qualities. People who like fantasy shows must definitely give this a chance. They will love it a lot. Brian is a very talented showrunner and people love his previous work a lot. 
Anne Nikitin
Anne Nikitin made the music for both seasons of the Netflix show. They have a Spotify playlist with more than thirty songs. Each fairy like Bloom and Stella has their own playlist on Spotify. In the second season they used songs like "Dark Side" by Neoni and "Wildest Dreams" by Taylor Swift. The music is a banger. It has our full recommendation and you love it a lot when you start hearing it and watching the show. Music is one of the most essential components of a show because it sets the mood and tone of the show.
Ignio Straffi
Brian Young gathered a team of writers for the show based on his ideas and the characters created by Iginio Straffi. He brought in the writers from The Vampire Diaries to create a modern and edgy storyline that would appeal to teenagers and young adults. Thus they decided to create this gem of a show which is really good once you start watching it. Showrunners would ask the fans to wait and appreciate the episodes as and when they were released. Fans of the show will be sorely disappointed but such is life and the world of entertainment. 
Created by Brian Young it takes inspiration from the Winx Club animated series. With its mix of supernatural powers, relationships, and secrets, it's a series that keeps viewers entertained. The characters like Bloom, Stella, Musa, and the others add depth and relatability to the magical world. Whether you're a fan of fantasy or just looking for a captivating show, Fate: The Winx Saga has something for everyone. So, grab your popcorn and enjoy the magical journey! It is one of a kind and definitely made for fans of urban fantasy just like the readers of this article. 
Also read: Dig Into the Hot and Happening Life of Ashley Leisinger