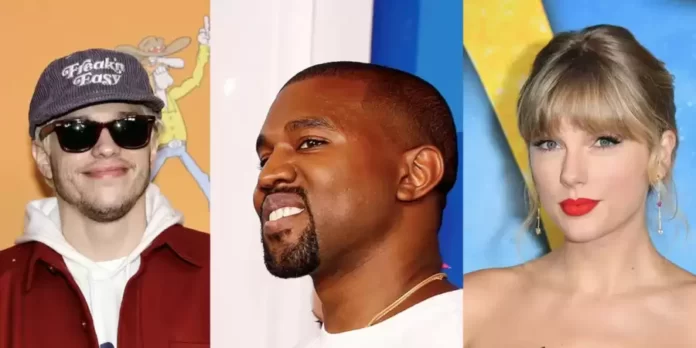 We have all heard of the Kanye West fight. He is widely known for his bold and outspoken nature. He gained attention for his memorable statement on NBC, declaring that "George Bush doesn't care about black people," and sparked controversy with his belief that slavery was "a choice." His tendency to express his opinions openly has led to clashes with various individuals, particularly celebrities. Notably, he has engaged in feuds with notable figures like Drake and even his former wife, Kim Kardashian.
Also, what celebrity would ever be complete without a list of scandals? Kanye is no stranger. Here is a list of his nastiest fights with the most notable people in the industry. Sit back and enjoy. 
Drake
We know Drake as one of the foremost rappers in the world. However, do you know that he and Kanye once had a decade-long feud? Yes, you heard that right. Ten long years. When Drake contributed a verse to Kanye's popular song "All of the Lights," it leaked and received significant praise. In response, Kanye decided to remove Drake's verse from the song. It raises the question of whether Kanye's action was driven by his dedication to his art or if it stemmed from jealousy. Can Kanye, known as 'Yeezus' himself, truly experience jealousy?
Also, Kanye later leaked Drake's address on Twitter. You can check it out here:-
Kanye West just DOXED Drake 's Address! #DramaAlert pic.twitter.com/UWydFsSumA

— KEEM 🍿 (@KEEMSTAR) August 23, 2021
Taylor Swift
The famous feud began in 2009 at the MTV VMAs when Taylor was giving her acceptance speech for 'Video of the Year'. Kanye, without being asked, interrupted her by jumping on stage and stating, "Yo, Taylor, I'm really happy for you and I'm going to let you finish, but Beyoncé had one of the best videos of all time. One of the best videos of all time!" This unnecessary interruption sparked the feud.
What's more, the President of America called Kanye a "jackass" on live TV because of this very feud. Can you think of a worse insult? We cannot. Furthermore, Kanye later apologized because of "peer pressure."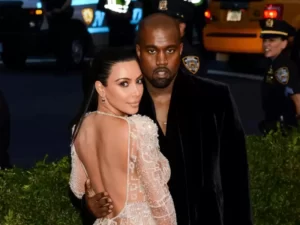 Justin Timberlake
After Justin Timberlake and Jay-Z released their popular song "Suit & Tie" in 2013, Kanye dissed Timberlake during a gig in London. Also, he admitted that he had love for Jay-Z but didn't like the song "Suit & Tie." Timberlake didn't take it too seriously and responded humorously during his performance on Saturday Night Live, saying, "My hit is so good that it's making rappers act dramatic." Now that's called some classic comeback. A graceful gentleman to the last, Justin surely is. 
In 2015, Kanye mentioned Justin Timberlake in his acceptance speech for the Video Vanguard award at the MTV VMAs, hinting at their ongoing feud. In response, Timberlake tweeted that Kanye was "so cute," but clarified that it was just a joke and expressed support for Kanye's message. He tweeted that he had watched Kanye's entire speech and believed that Kanye always had a point, supporting his message.
J Cole
Now, J Cole always says Kanye is one of his idols. But Kanye does not feel the same, apparently. Even after Cole went out of his way to say "I'm a Kanye West fan." Furthermore, Kanye has always been a rather paranoid man. He claimed that Cole released his album Born Sinner to purposefully compete with Yeezus. 
"I can't compete against Kanye West's celebrity and the status he's earned simply from being a genius. But I can submit my album and say that I believe it's great. You be the judge and decide," he stated on MTV's RapFix Live. 
Also, Kanye later dissed him in many of his songs. Cole also hit back. But that feud seems to have simmered down a bit. The things people do for a crumb of fame.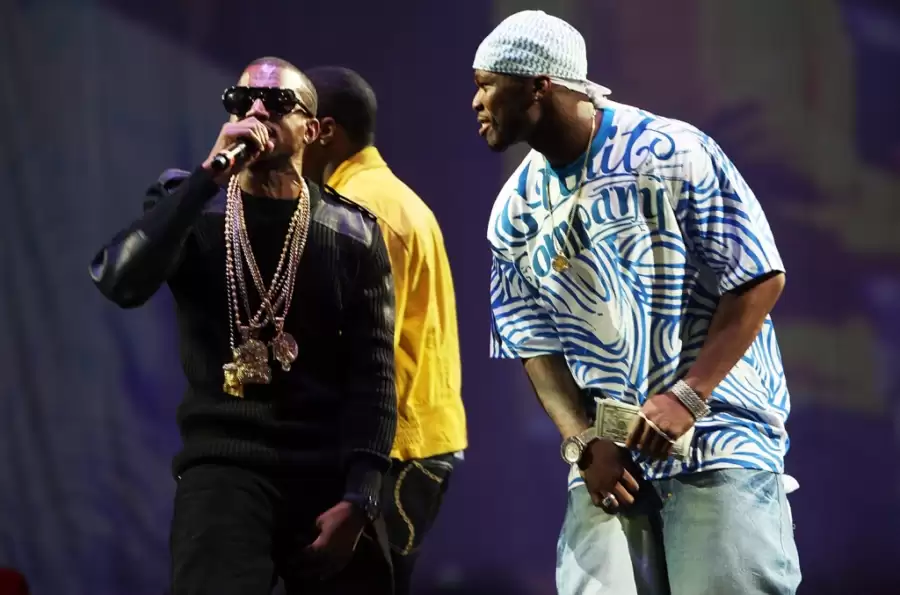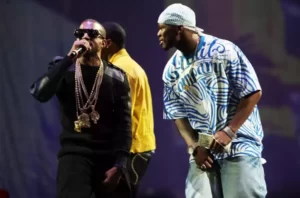 50 Cent
50 Cent is a bloody legend in his own right. We all know him. We grew up listening to his songs. And it may give you no surprise to know that Kanye had a feud with him as well. Ye, the legendary producer turned superstar rapper, had originally planned to release Graduation on September 18th, while 50, the infamous gangster rapper, was set to drop Curtis on September 11th.
In a typical West fashion, he changed his release date to September 11th and quickly secured the top spot on the Billboard 200 with massive sales in the opening week. Also, no prizes for guessing who was mighty pissed off at this. 
We could say that West emerged as the 'Champion'. However, 50 Cent still harbored resentment years later when he ridiculed Kanye's Adidas clothing line on Instagram, commenting, "What kind of 'spare some change' stuff is this?"
Wiz Khalifa
At this point, nothing should surprise you any more. Kanye fights whoever he can, whenever he can. And the legendary rapper Wiz Khalifa is no different. Kanye, who sees himself as a creative genius and even claims to be the greatest artist of all time, faced conflict when he revealed his album title as 'Waves' in 2016. Wiz then tweeted that Max B was the one who "Created the wave… There is no wave without him." This didn't sit well with Kanye.
Take a closer look at the ugly social media spat in this series of tweets here. 
Kanye quickly removed his tweets about Wiz and his family and expressed remorse for his offensive words. A bit late, he at least realized what he was doing in the end. 
During an interview on Steve Harvey's morning radio show, Kanye emphasized his utmost respect for parents. He acknowledged that it is unacceptable to harm or attack someone else's child. He deeply regretted his previous actions and aimed to promote positivity in his messages.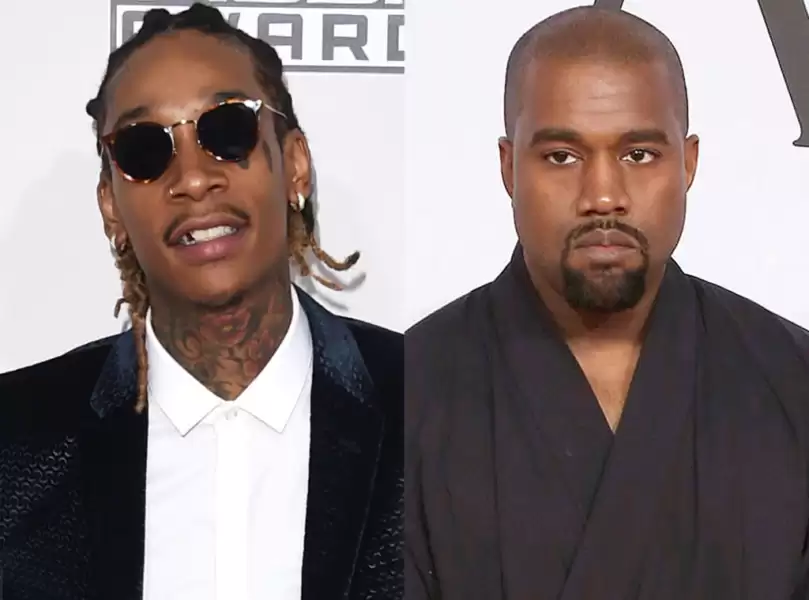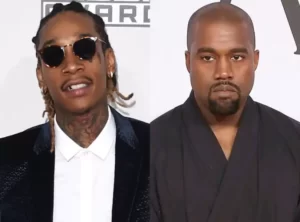 Kris Jenner
You would think Kanye would leave the family he married into. And you would be terribly wrong. During a series of tweets, Kanye engaged in a conflict with his former mother-in-law, Kris Jenner. Also, some speculate that this may have contributed to the divorce between Kanye and Kim Kardashian.
In one of his tweets, Ye made a wordplay with Kris' name, likening her to Kim Jong Un, the authoritarian leader of North Korea. He referred to her as "Kris Jong-Un." Kanye went on a Twitter rampage, making various accusations against Kris. Little was true, however. 
Jay-Z
Jay-Z is Kanye's biggest rival. Kanye has admitted this several times. West started the "Blame Game" by expressing his hurt over Beyonce and Jay-Z not attending his and Kim K's wedding. He stated, "I know they had their own problems, but if you're family, you wouldn't miss a wedding." Despite Beyonce posting an Instagram picture to acknowledge the family on their special day, it wasn't enough for West. 
These are just some of the celebrities Kanye has quarreled with. To be very honest, nobody even knows why he does what he does. 
FAQs
1. Who is Kanye West's wife now?

Bianca Censori is his wife. 
2. Why did Instagram suspend his account?
He violated policies on hate speech and bullying. 
Also read: Leslie Kotkin Biography, Boyfriend, Age, & Marriage to Dr Cornel West