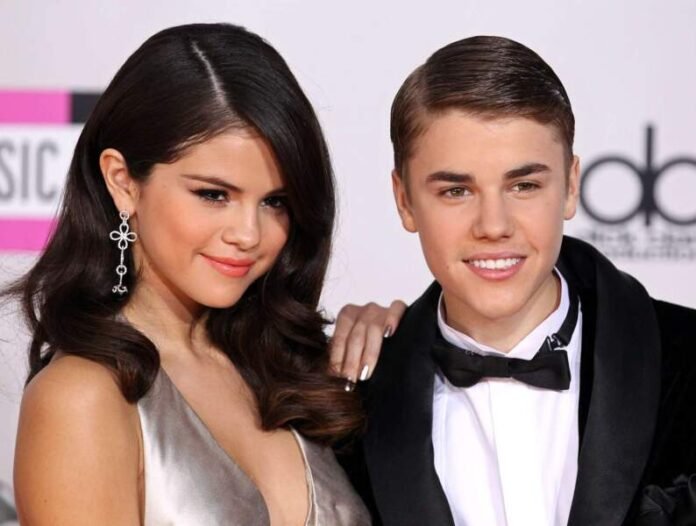 If there's one relationship that the netizen has been so interested in, then it has to be the relationship between Justin and Selena. So, according to the reports, they have officially dated for eight years in total. From December 2010 to March 2018, they were together. However, in the middle, they have had an on-and-off relationship. From sweet to sour and then sweet again- Bieber and Gomez's relationship has been a rollercoaster ride. 
Eventually, the popular celebrity couple broke up due to reasons. In addition, their relationship also has a few rumours inside as well. For example, just when we'd think that they have reunited, the rumours of a breakup would come out of nowhere. 'Jelena' is the name that the fans of Selena and Justin had given the couple's relationship. So, ultimately, the marriage of Bieber and Hailey Baldwin finally put an end to the 'Jelena'. 
However, one cannot deny that the duo had a rich history together. It's not just one or two years, but eight years. Surely they have had an exciting and adventurous time together. If you want to know about Justin Bieber and Selena Gomez's relationship timeline, then we shall break it down for you. So, let's take a look at Justin Bieber and Selena Gomez's relationship timeline. 
Here's The Timeline Of Justin & Selena Or 'Jelena' Relationship
Justin Bieber and Selena Gomez's relationship has been one of the most intriguing topics in the USA as well as in other parts of the world. In fact, as we already mentioned, they had a topsy-turvy relationship. Even though they met obstacles in their love life, and had a few ups and downs, they remained together for eight long years. It wasn't until the marriage of Justin Bieber that they finally put an end to their relationship. Let's take a look at their relationship timeline for more information. 
1. December 10, The Start Of Justin & Selena's Relationship
So, it was the 10th of December when the two famous US celebrities united. It was the birth of 'Jelena' or Justin Bieber and Selena Gomez's relationship. Things wouldn't be the same again for them. So, a few people saw the duo holding hands in Philadelphia. In fact, their passionate kiss on a yacht confirmed their relationship. 
2. Selena Confirms The Romance, Nov 2011
Even though they didn't have the tag of Boyfriend and Girlfriend, Selena and Justin appeared together for the first time at the Vanity Fair Oscars Party. Moreover, they also shared a passionate kiss at the Billboard Music Awards 2011. 
It was May 2011, when Selena officially verified their relationship. While discussing, she said, "I don't like hiding, I do like to keep certain things to myself, but at the end of the day, I'm 18 and I'm going to fall in love." She added, "I'm going to hang out with people and I'm going to explore myself, and I'm OK with that."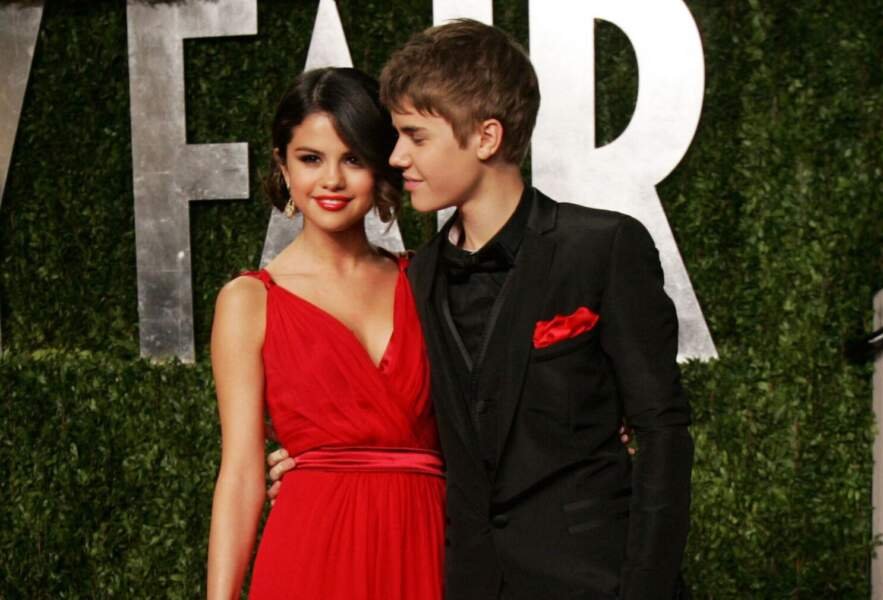 3. June 2012, A Steady Relationship
So, in the year 2012, we see Jelena going strong as ever. In fact, that year, they arrived together at the premiere of the Part of Me Documentary by Katy Perry. When the fans saw Justin and Selena together, they couldn't help rejoicing. It was a successful 1-year relationship for them. 
4. A Rumour Of Justin Being Single In October 2012
So, as we mentioned earlier, Justin Bieber and Selena Gomez's relationship was never without rumours. For example, there was a breakup rumour between them when the singer Justine posted a photo with the caption, 'Lingse', and quickly deleted it. Fans speculated that Lingsle was probably an anagram of the word Single. However, there was no confirmation of their breakup at that point in time.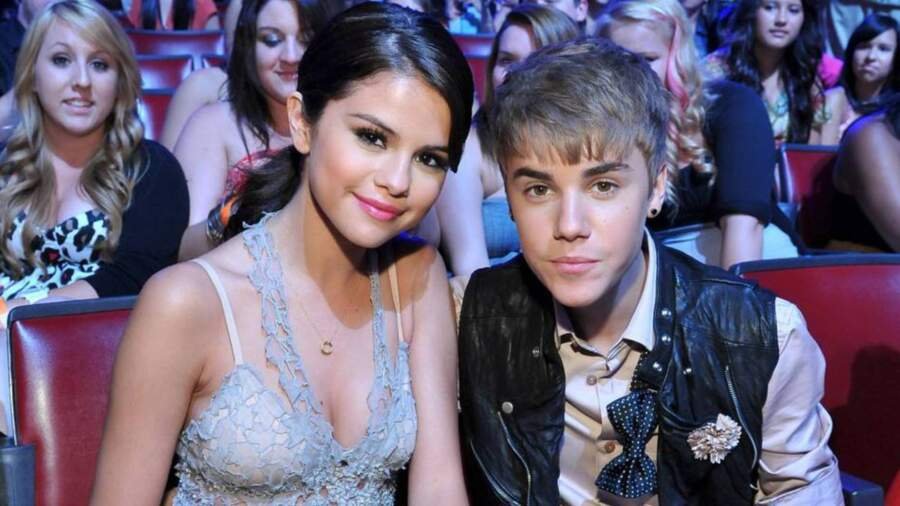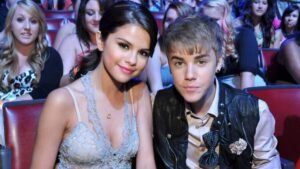 5. Breakup For The First Time, Nov 2012
It seems that the fans assumed rightly, because a month after that 'Lingse' comment, the couple confirmed their breakup. So, according to them, they had split up due to trust issues. In fact, they also said that their busy schedules were keeping them apart so much. So, that's why they felt the necessity of going their separate ways. 
6. Justin Bieber Flirting With Others Shortly After His Breakup With Selena, Nov 2012
There are different ways to cope up with heartbreaks for sure. You either become obsessively sad and drink to your heart's desire, or you could go to a party and unwind. As for Justin Bieber, well, he just couldn't stay away from hot models like Miranda Kerr. So, the famous pop star Justin clicked a snap with Victoria's Secret Model Kerr soon after his breakup. In fact, later on, we got to know that he was actually intimate with Kerr. So, on this note, one should know that Miranda at that time was married to Orlando. 
7. Going On A Vacation Together: Justin & Selena, Dec 2012
There were sparks of rumour about the reconciliation between the duo when they were caught kissing at the Airport in Salt Lake City. In fact, later on, they went to have a vacation together in Mexico. However, that was also the infamous time when Justin was caught up in a marijuana scandal. 
8. Fresh Beginnings, A Cryptic Post From Selena, Jan 2013
So, a month later, Selena Gomez tweets, "New beginnings, a fresh start, I love you all'. According to the fans, it was perhaps over for the duo, at least that's what people felt at that time. 
9. Reunion Once Again, April 2013
About half a year after the first breakup, Justin and Selena reunited for the first time. The famous popstar Justin shared a picture on his Instagram. It was a picture of the duo with the caption, "You've been making music for too long babe come cuddle." However, due to some reason, he quickly deleted the picture.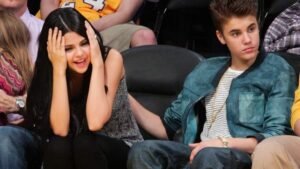 10. Chemistry Still Going Strong in March 2014
So, in March 2014, the duo, Jelena, shared a video of them together, dirty dancing. Of course, one cannot deny the chemistry that they had together. In fact, Justin also called Selena 'the most elegant princess in the world', at the Vanity Fair Oscar Party pictures. 
11. Rumours, Jealousy, & Separation-Reconciliation Again, in 2014
So, it's worth noting that Selena and Justin Bieber had a fight at Coachella over some photos of Kylie Jenner and text messages. Following the rumours of Orlando, Bieber tried to get revenge on Selena by dating Kylie Jenner. In other words, they broke up, once again. However, that wasn't for too long, because after a month, he felt that Selena was all that he needed. Justin posted a picture of them with the caption, 'Our love is unconditional'.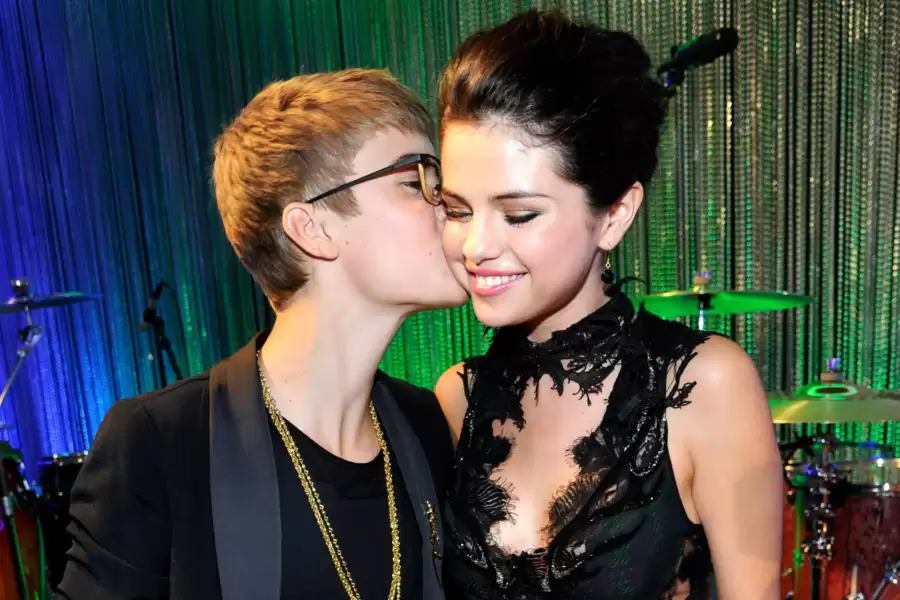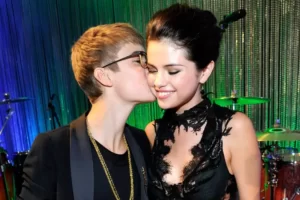 12. Justin Hangs Out With Kendall & Once Again Rumours Of Breakup Arise- October 2014
The Jelena ship is always on a topsy-turvy sail. Just after reconciliation, we got rumours of Justin hanging out with Kendall. In fact, Selena in her single, 'The Heart Wants what it Wants' vaguely confirmed that she will support Justin. 
13. Jelena Dinner Date, Jan 2015
Jelena is still the talk of the town even three and a half years later. So, there were rumours of Selena dating Zedd at that time. However, it was quite confusing as 'Jelena' were spotted having a dinner date at Mastro's. In fact, in an interview, Justin said, "It's difficult for people to separate us. The Internet wants to freeze this moment in time and constantly repeat it."
14. Break Up But Remained As Friends, In September 2015
The shippers were let down once again after coming to know that Selena is finally over Justin. In an interview, Selena mentioned how she'd forever support Justin. She said, "I respect him, and I think he respects me, in a healthy manner."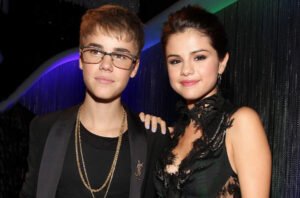 15. Together Again, After Two Years Of On & Off Rumours, 2017
From 2015 to 2017, there were a lot of things that happened in the life of both Justin Bieber and Selena Gomez. For example, Justin was in a relationship with Sofia Richie, and Selena was also with The Weeknd aka Abel. However, 2017 was the year when they finally reunited.
16. Break Up For The One Last Time, March 2018
So, on the 1st of March, Selena showed love to her fan by posting a picture with a caption. The caption read, "March 1, 1994, someone I know that happens to be super cool was born, Boom." However, a week later, it was already over for them. Yes, Jelena or Justin and Selena split up, once again, and that time, it was for the final time. It was only a short-lived reconciliation between them. There were also rumours that Selena's mother was the reason why they broke up. In other words, according to the rumours, Selena's mother perhaps didn't approve of their relationship. 
Conclusion
At the end of the day, we can see that Justin and Selena had a topsy-turvy relationship. However, one thing is for sure- they cared about each other a lot. Even when they weren't together, they did remain friends and cared for each other. 
Also read: Reina Capodici Bio-Wiki- Justin Guarini Age, Family, Children & Facts