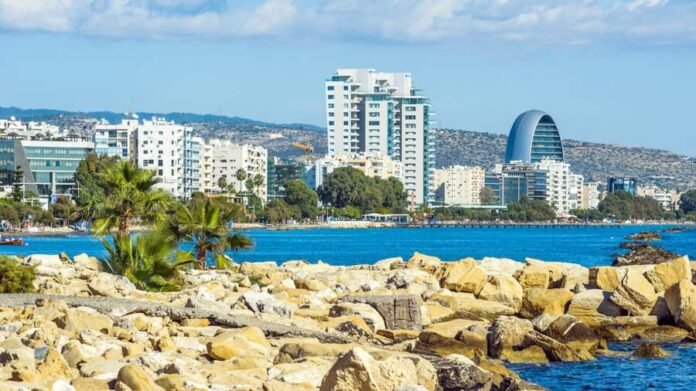 Year-round sunshine, an ideal location in the Mediterranean, excellent quality of life and a prime entrepreneurial landscape make Cyprus an enviable part of the EU. To attract people and talent, Cyprus has developed several permanent residence categories.
After meeting specific criteria, Cyprus permanent residency is given to an individual who applies from a third country (a country other than an EU member state). A Cyprus permanent resident is lawfully authorised to live and sometimes work permanently in Cyprus.
This guide contains information about Cyprus and the benefits of living there, Cyprus permanent residency by investment and other types of permanent residency on the island.
Overview
Criteria: investment or broad classes of admission
Processing Time: usually about 2 months.
Key Benefit: the right to live and/or work in Cyprus, an EU member state of remarkable natural beauty, high living standards and a favourable tax system.
Residency Obligation: Can only leave Cyprus for up to two years.
Benefits of living in Cyprus
The island is strategically positioned between continents, giving you easy access to Europe, Asia, Africa and the Middle East. The climate is excellent for health because of the sea and forest-clad mountains. The European Commission, in its 2023 Country Report for Cyprus, considers that the Cyprus economy is growing and can face challenges and vulnerabilities. Let's look at the significant benefits of living in this small but dynamic island nation.
Cyprus has a cosmopolitan environment, with English spoken everywhere and a large ex-pat community. There is a robust infrastructure of private schools, Universities, health establishments, retail facilities and leisure centres. Distances are short, and prices are low compared to other parts of the EU. 
Concerning business, Cyprus is an entrepreneurship-driven country and a leading destination for global investors. The business environment is supported, on the one hand, by a well-functioning legal system based on the English common law and, on the other hand, by a variety of facilities that allow entrepreneurs to create and develop their businesses. There are professionals in every field, from lawyers and financial advisors to support personnel and IT experts.
The tax system is favourable, with a low corporate tax rate (12.5%), reasonable income tax rates, and no tax on wealth, immovable property, dividends, interest, gifts, or inheritance. 
EU membership guarantees economic and socio-legal stability, equality, and human rights protection. World Data Info, a website belonging to the German Eglitis-Media company, has given a high rating to Cyprus for the rule of law, regulatory quality and political stability.
Permanent Residence by Investment
Permanent residence by investment or "investors' visa" is given with investment requirements amounting to EUR 300,000. The programme aims to attract entrepreneurs from across the globe willing to contribute to Cyprus's thriving economy and cultural lifestyle.
The applicant (third-country national or TCN) can invest the EUR 300,000 in one of three ways:
Residential or commercial property.

Shares in a company registered in Cyprus.

Investment in units of Cypriot investment funds in the form of AIF, AIF LNP, and RAIF.
The applicant must have a secure annual income of at least EUR 50,000 from abroad, with an additional 15,000 for their spouses and 10,000 for each child. The applicant and their spouse must have a clean criminal record from their country of origin and country of residence.
The permanent residence permit covers:
The investor's spouse and underage children.

Unmarried, financially dependent children between 18-25 in third-level education.

Financially dependent children over 25. They may marry, but the permit will not cover their spouses and families.

Financially independent children, provided the applicant's investment is multiplied by the number of children.
The applicant must verify some criteria:
The clean criminal record for the applicant and the adult family members (every three years).

Maintenance of the investment (annually).

If they are not registered with the general health system GESY, health insurance (annually).
Other permanent residence categories
Other ways to get permanent residence are related to business and (self) employment. Your activities must fall into one of the following categories:
Category A. Setting up a business in agriculture or fisheries, for which you must buy land and have an amount of about EUR 430,000. Your activities must not harm the local economy.
Category B. Setting up a mining business, for which you must get the relevant license and have an amount of about EUR 350,000 available. Your activities must not harm the local economy.
Category C. Working as self-employed. You may register a business organisation, such as a limited liability company or a partnership, or work as a sole trader.
Category D. Working as self-employed in a profession or science. You need due qualifications and sufficient funds.
Category E. You were offered permanent employment in the Republic and satisfy the labour market test (your employer could not find appropriate local personnel).
Category F. This is a permanent visitor category, where you have a secure and regular annual income for a decent living in the Republic. This income is calculated to be EUR 9.568,17 annually, with an additional EUR 4.613,22 for each dependent.
Application Procedure and Timeline
The application procedure for all permanent resident permits happens through the Civil Registry and Migration Department of the Ministry of the Interior. The application and the required documentation should be submitted to the Offices of the Department in Nicosia, at Archbishop Makarios III Avenue, 90, 1077. The application process usually takes about two months. You can download the application form and documents here: http://www.moi.gov.cy/.
However, because the documentation can be complex, and contextual knowledge may be necessary, we advise you to use the services of a professional lawyer.
The Takeaway
Cyprus has a robust economy and an easy-going yet quality lifestyle. Permanent residence permits allow a TCN to live and (depending on the permit) work in Cyprus. There are several categories with requirements you must satisfy. The procedure is straightforward, but a professional lawyer can be invaluable with the documentation and processes at the government offices.
Read Also: 5 Major Benefits of Living in Texas