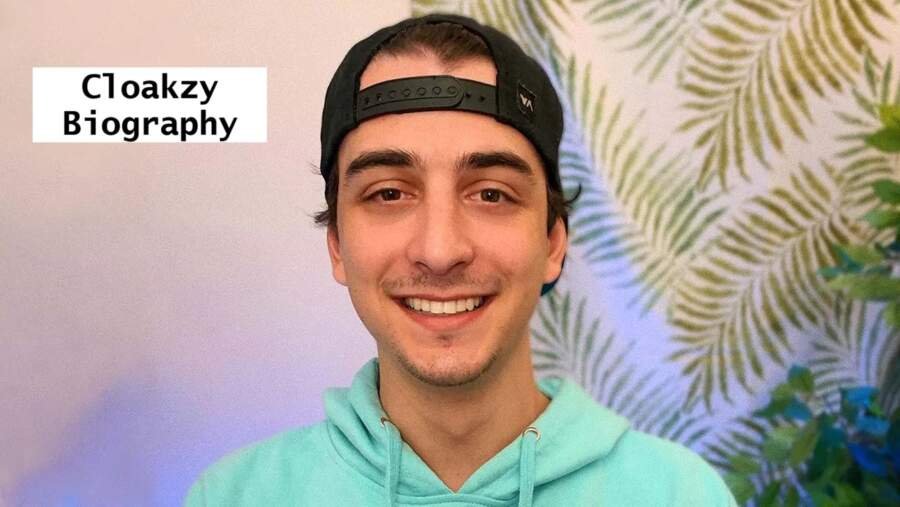 Cloakzy is a name that most gaming enthusiasts would recognize. More precisely, if someone loves playing Fortnite, then his name would be even more familiar to him. Let me inform you that he is a Twitch Streamer and YouTuber who has earned huge fame for his skill. 
Cloakzy is really good at playing video games and is most famous for playing a game called Fortnite: Battle Royale. He often plays the game with his friends in competitions. They even won a big competition called the Fall Skirmish Tournament together in 2018. Therefore, if you wish to know more about him, then this article would be the perfect place for you to be. 
A Biographical Sketch
Real Name

Dennis Lepore

Nickname

 

Cloakzy
Net Worth

$2 Million

Date of Birth

December 26, 1994

Age

28 Years

Birthplace

United States 

Current Residence

Not Known

Nationality

 

American

Profession 

Twitch Streamer, YouTuber 

Martial Status 

Not Known  

Girlfriend  / Spouse

Not Known

Religion

Christianity  

Zodiac sign 

Not Known
Dennis Lepore was born on December 26, 1994, in the United States. When he was young, he played a video game called H1Z1 as a pro. In 2018, after being in Texas for a while, he moved to an area in New Jersey. He's friends with Alexia Raye and they like to work together. Dennis was part of a group called KnightsGG when he played a game called PUBG. In 2018, he did something unique. He broke a world record by getting rid of many opponents in a single game of Fortnite. This made a lot of people notice him and he became more famous.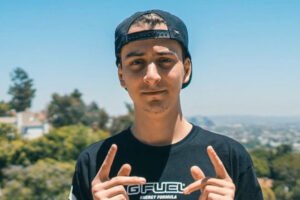 Career Overview
Cloakzy loved playing video games a lot when he was growing up. He really wanted to make a job out of it. So, he started showing himself playing games on the internet, on a platform called Twitch. He used the name Cloakzy. Sometimes he's also known as FaZe Cloak and FaZe Cloakzy. He's really good at games like 'Fortnite,' where you shoot and build things.
He is famous not only for 'Fortnite' but also for playing other games like 'PUBG' and 'H1Z1.' He was part of KnightsGG in a game called "PlayerUnknown's Battlegrounds." People started to know him more when he showed himself playing 'Fortnite.' A lot of people around the world watched his videos and saw how good he was at playing. However, he became even more famous when he joined a group called FaZe Clan, which was started by someone named Faze Banks. He goes live on the internet a lot, showing his games and talking to his fans. Furthermore, he does different types of game challenges and shows off his skills. He took part in a big 'Fortnite' competition, playing together with Tfue from FaZe Clan. They won many times in that competition.
He used to have the name FaZe Cloak when playing 'Fortnite,' but he had to change it to "Cloakzy" because of some issues. However, he also tried to get the name "Cloakzy" from the game company Epic Games, but they asked for a lot of money. He didn't agree to pay that much, so he changed his name a little to "Clkzy."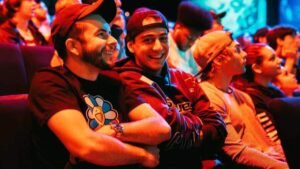 Net Worth Details
Cloakzy has earned a great net worth from his social media career. As of now, he has earned a net worth of $2 million in 2023. Various sources suggest that his net worth will keep growing at a rapid rate in the years to come. 
FAQs
1. How much is Cloakzy worth?
Cloakzy's net worth is $2 Million as of 2023

2. How old is Cloakzy?
Cloakzy was born on December 26, 1994. Thus, at present, he is 28 years old

3. How tall is Cloakzy?
Cloakzy's height is 1.78 m or, 5 ft 10 in.
Also read: Stpeach's Age, Bio, Boyfriend & Some Interesting Facts